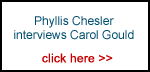 We hope that you'll feel our website is worthy enough to contribute a few pounds to the bandwidth bills.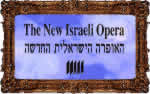 Last uploaded : Monday 23rd Apr 2007 at 17:22
Contributed by : Daniel Jason
We've had 'Schindler's List' and 'The Pianist,' now comes a new "almost-epic" film to take a place next to both of those big titles - 'Black Book.' Hardly "another World War II film," this Dutch production from Paul Verhoeven is packed full of story-line twists which has you on the edge of your seat for at least some if not most of the film. In what is perhaps Verhoeven's flagship film, 'Black Book' carries a budget of 16 million euros which shows from start to finish, in the superior cinematography, sound and effects.

The majority of the film is based in Nazi-occupied Holland and tells the story of a young Jewish woman, Rachel (Carice van Houten), who like so many others at her time, was fighting to survive a regime that would have her killed, through any means she could come across. Eventually joining the Resistance, through luck and guile she is able to disguise herself as the blonde beauty, Ellis de Vries, and through as much luck and guile, infiltrates the local German Command, using her quick wit, charm and collection of Queen Wilhelmina stamps to gain the trust and love of Herr Müntze (Sebastian Koch). Unfortunately for the viewer, luck and guile is used so much that the script becomes less and less believable.

That being said, to say the acting throughout was superb would be an understatement, it was not superb, it was entirely authentic: Carice van Houten is not a yet famous name, but her display of talent in this film could very well mean it soon will be. The rest of the cast steps into their roles perfectly, even the set itself feels as if it has been pulled out of the 1940's, creating a believable film void of most of the usual clichés we associate with other names in this genre.

Most clichés, but not all, for there remains the Hollywood-esque displays of the heroines and heroes being untouchable: headshot wounds disappear in the next scene, perfect dress at all times even when the neatest person you know would be ruffled, as well as the uncanny ability to spot hidden vehicles and plant electronic devices without any previous training.

This is a poignant film of tragic romance, espionage and betrayal, an emotionally charged film which does deliver some witty moments and a thrilling adventure, with only some of the twists being predictable. A bitter-sweet production in terms of overall authenticity.