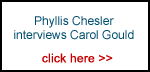 We hope that you'll feel our website is worthy enough to contribute a few pounds to the bandwidth bills.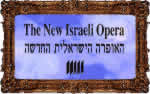 Last uploaded : Thursday 9th Mar 2006 at 20:20
Contributed by : Bryony Young

Laura Wade's new play currently running at the Soho Theatre does not offer any surprises in terms of subject matter, as she explores the constantly explored relationship troubles of two thirty-somethings looking to make sense of each other together. However, it is the way she explores this topic and the acting by which it is delivered that makes this play some of the best new writing I have seen for some time.

The plot is basic. Hayley and Steve have been together for eight years. Their relationship is not as exciting as it used to be. Hayley meets Greg, a work colleague, Steve meets Lydia, an unemployed loner, and their relationship begins to break down further. This breakdown is physically manifested by the hands of Steve, shortly followed by Hayley, seizing-up and becoming unable to function properly. Inter-woven with this is a focus on a technologically advancing society, where laptops and Palm Pilots, x-boxes and mobile phones interrupt basic human relationships. If something electronic is not fixable you throw it out, if you are having problems with your relationship, do you try and fix that or just get a new one too?

Directed by Bijan Sheibani, the relatively minimalist set was taken full advantage of in each scene, as the apartment living room from the first scene turned to an office, a coffee shop and restaurant, and a bedsit, sliding furniture in and out smoothly. The scene changes were masked by semi-darkness, as electricity cables leading to all power supplies of the room flashed white, with flashing plug sockets, and a dull machine-like crackling sound added lowly music. This added a further dimension to the world dependant upon power.

It is the strength of the writing that sets this play apart. Wade writes with incredible wit and key moments of poignancy. The dialogue is conversational, working with natural pausing, interruptions, hesitations and incomplete sentences. It has a danger at times to become too self-aware, but for most of the play the dialogue is rhythmically poetical. Wade is funny. She writes with such an acute sense of irony that as an audience member you celebrate the inadequacies of each of the characters and their lives. Lydia was sacked for holding the door open to help a man steal her computer at work, Hayley runs back into the house when she is already late to 'tidy,' and Steve charges £40 for a job when he should have charged £240, because he feels sorry.

These are real people, so real there are several moments of recognition throughout the play, where you see someone you know onstage, or more scarily yourself. It is therefore not surprising that in 2005 Wade won the Pearson Best Play Award, was joint winner of the George Devine Award, and won the Critics' Circle Award for Most Promising Playwright. This year she has received a nomination for an Olivier Award for Outstanding Achievement.

What should also be commended is the strong cast of four actors, including the very funny Katherine Parkinson of the current Channel 4 Friday night comedy series 'The IT Crowd,' whose comic timing and tone in delivering dialogue is very amusing. It is Anna Maxwell Marton as the headstrong, high-flying Hayley who gives the most striking performance however, creating an excellent balance between the comic and the tragic elements of her character. At the beginning she plays the guarded professional well. By the end of the play her emotionally heightened portrayal of a confused and frightened young woman create beautifully those key moments of poignancy.

Walking out of the theatre I overheard another member of the audience behind me say, "I didn't think it was just going to end." Which it does, without warning. Wade leaves you in the middle of something, hinting at resolution. This merely demonstrates that she is a playwright in complete control of her audience, one that knows how to play the game, and does it all very well.

************************
'Other Hands' performed at the Soho Theatre directed by Bijan Sheibani runs until 11th March 2006..