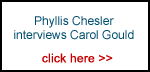 We hope that you'll feel our website is worthy enough to contribute a few pounds to the bandwidth bills.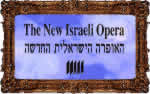 Last uploaded : Friday 20th Jan 2006 at 18:02
Contributed by : Terry Lawson
FILM
Rated R; nudity, language
1 hour, 43 minutes


Dame Judi Dench is not only one of the great actors in film but also one of the great rescue workers.

Her latest salvage project is "Mrs. Henderson Presents," in which she plays yet another flinty, indomitable force of nature, a widow in 1930s Britain who turns herself into a theater impresario and brings nudity to the English stage for the first time. Without Dench, this would have been yet another mildly ribald period piece for over-40 filmgoers with flagging interest in Hollywood product. With her, it's perfectly enjoyable entertainment for anyone who can abide showbiz sentimentality.

Directed by Stephen Frears, who moves as easily from dark drama ("Dirty Pretty Things") to light entertainment as Dench does from Shakespeare to schmaltz, "Mrs. Henderson Presents" sees Dench again all but daring us to warm up to her character. She plays the impervious, tart-tongued Laura Henderson, who does not really take to widowhood; she even skips out of the deadly boring funeral -- in a rowboat.

Looking to do something more interesting with the rest of her life than going to tea and doing charity work, she uses the large amount of money her husband has kindly left behind to buy and restore a west-end theater called the Windmill. She is advised to hire a dapper, veteran theater manager, Vivian (Viv) Van Damm (Bob Hoskins, playing sophisticated for once), to run it for her.

Their relationship gets off to a rocky start when she is unapologetically late for their first meeting, leading her potential employee to rightly call her rude. She, not altogether surprisingly, likes a man who speaks his mind, even one with a hairdo more elaborate than her own, and hires him on the spot.

After the inevitable problem-plagued renovations and opening, the Windmill does smashing business with a novel vaudeville revue until it doesn't. But even with her money hemorrhaging and the war at hand, Mrs. Henderson will not lower the curtain.

Inspired by Paris' Moulin Rouge and the belief that no young soldier should be marched into harm's way without ever seeing a beautiful naked woman, she convinces Viv that nudity will be their savior. She even manages to get stuffy magistrate Lord Cromer (Christopher Guest, whom, most "Spinal Tap" fans may not know, is from a titled English family) to approve of the controversial idea as long as the female form is presented as art.

So is born the tasteful nude tableau, with the unclothed subjects posed as in paintings, and so come the throngs of titillated ticket buyers, many of them in uniform. One especially loyal customer, Paul (Samuel Barnett), gets something more than a peek when he develops a serious crush on the main "Millette," Maureen (Kelly Reilly) and Mrs. Henderson decides to stand in for Cupid.

The subplot is mostly as superfluous as the nudity. The real heart of this extremely good-natured film is the comically contentious relationship between Mrs. Henderson and Mr. Van Damm, as they always call each other, which of course masks their obvious affection for each other. Even as the Blitz begins and the Windmill is threatened with closure, the two continue to bicker through falling bombs and failing fortunes.

"Mrs. Henderson" is fluff, but Dench is so irrepressibly formidable, and Frears, whose long list of credits includes "The Grifters" and "Dangerous Liaisons," is such a solid and canny craftsman, that they manage to keep it all grounded in something resembling reality.

And although it may not be the naked truth, it is based on a true story, one that also provided the basis for the equally lightweight 1945 musical "Tonight and Every Night," in which Rita Hayworth played a patriotic Millette. Alas, Ms. Hayworth kept her kit on.

Contact TERRY LAWSON at tlawson@freepress.com.

We are grateful for permission to reprint this review.