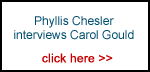 We hope that you'll feel our website is worthy enough to contribute a few pounds to the bandwidth bills.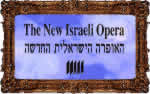 Last uploaded : Monday 23rd May 2005 at 05:12
Contributed by : Carol Gould
It is sobering and quite extraordinary that ?the literature of September 11th? continues to appear in the many art forms known to mankind.

?Recent Tragic Events? by Craig Wright and Directed by Pete Pryor at the Adrienne Theater in Philadelphia is a contemporary permutation of Strindbergian naturalism set within the context of 12 September 2001.

Waverly and Andrew have arranged to have a blind date. Their rendezvous coincides with the terror attacks on the World Trade Centre and Pentagon. Before the play commences, the stage manager asks an audience member to volunteer to toss a coin. The result, he tells us, determines the direction of the script; we will hear a ?bong? whenever a script alternative takes effect. In Act One we meet young, high-flying Waverly in her Minneapolis apartment and Andrew, the suitor, a modest and awkward bookworm. Her rather unkempt, sweaty neighbour Ron visits and seems to break the ice. We discover that the two prospective lovers have a common interest in Joyce Carol Oates: Waverly is a great-niece of the author and Andrew is a well-versed fan.

Throughout the first act we are aware that Waverly is trying to locate her twin sister, who she suspects had been inside the Trade Centre on 9/11. It transpires that Andrew had met her sister and had encouraged her to take a post at the World Trade Centre. Ron?s girlfriend Nancy joins the group and never speaks but only eats. At the end of act one we learn that Joyce Carol Oates is stranded in Minneapolis due to all air traffic having been grounded and is coming over to visit her great-niece.

Before Act Two the stage manager tells the audience that the coin-toss exercise was actually a gimmick and that the script change was a ruse. He also explains that the actress playing Nancy will use a hand puppet to portray Joyce. The second half of the play degenerates into a muddle of shouting and sloppy dialogue. However, the shattering denouement is effective. Next to me were two young women who were devastated by the 9/11-related shock ending. It drove home the depth of feeling Americans still attach to the terrorist attacks.

This was a valiant effort by the production company 1812 of an emotionally draining subject; Juliette Dunn(Waverly); Chris Faith(Andrew); Jeb Kreager(Ron) and Jennifer Childs (Nancy/Joyce puppetry) were believable and amusing. The play is a powerful concept that could reach great heights with some serious script editing and more controlled emotional levels. The use of the hand puppet was an odd touch that somehow did not resonate with this reviewer, although Jennifer Childs was compelling in her awkward, dual roles. The utter shock and bewilderment of a generous, baseball-loving, hot-dog munching nation of good-natured Yanks under siege from Islamists who had been dwelling on America?s own shores was conveyed with ample poignancy, and this gave the play its true value. One hopes that with some polishing of Act Two it will be seen again.