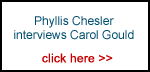 We hope that you'll feel our website is worthy enough to contribute a few pounds to the bandwidth bills.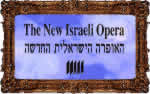 Last uploaded : Monday 14th Mar 2005 at 21:34
Contributed by : Emily Conway
These reviews are supported by our Awards for All 'Young Voices' writing project.
********************
?Finding Neverland? (Certificate PG).

For the Peter Pan in all of us?

There is a child inside everyone, longing to get out, except ninety-nine percent of the time we ignore him or her. A couple of weeks ago, it snowed in London and we woke up to a city that looked like a gigantic white sheet had been draped over it. I left for work as usual and huffed and puffed at the fact that my heels were getting stuck in the icy bits. I got to the underground station, instantaneously forgot about the snow and began to tackle the tinned sardine experience- otherwise known as rush hour on the tube.

When I arrived at the office, a colleague gleefully told me he had built a snowman with his daughter that morning and that she got really excited about the snow. It actually made me feel quite disappointed with myself. Not one tiny part of the child within me had awoken that morning. How do things change? And why? One day you?re a child and then the next thing you know you?re an adult.

Although, that is not the case for everyone. There is, of course, that famous boy that never grew up. Peter Pan. ?Finding Neverland? re-explores the Peter Pan mentality, taking it to new heights. Adapted from Allan Knee?s stage play ?The Man Who Was Peter Pan?, the film tells the story of James Barrie- the author of that magical piece of fiction. Johnny Depp is convincing as Barrie, although his Scottish accent is rather frayed around the edges.

Set in the early twentieth century, director Marc Forster guides us through the imagination of a playwright. Barrie?s dim world of theatrical flops and a stale marriage has bled his creativity dry, until the four young sons of widowed Sylvia Llewelyn (Kate Winslet) light things up again. Little details are woven into the storyline, which go on to inspire his work. As Barrie plays pirates and Indians with the boys, we as the audience get a glimpse of the worlds that Barrie conjures up in his mind. As Barrie gains a tight grip on his new found imagination, he begins to lose hold of reality.

The film flows at a steady pace, Winslet and Depp work well together on screen and each scene is given time to breathe. The bond that grows between them is completely plutonic, which actually becomes almost frustrating. You want the fairy tale ending, but you don?t get it. Definitely worth seeing though. The film is cathartic to watch and you are bound to be teary eyed when the credits start rolling.

It is moments- like the one that I had when I listened to my colleague?s snowman story, that remind you of how colourful the world can be when you are five or six years old. And it is films like ?Finding Neverland?, which help you realise that it is about time you started listening to the child within.





?Meet the Fockers? (Certificate 12A)

Now who names their son ?Gaylord?!? A Focker, that?s who. In this hilarious sequel to ?Meet the Parents?, ?Meet the Fockers? blows the theory that the second film is never as good as the first, right out of the window. It stars Ben
Stiller as Gaylord ?Greg? Focker, Robert Deniro as his up tight father-in-law-to-be, and Dustin Hoffman and Barbara Streisand as his parents. No surprise really that such a star studded cast are hilarious from start to finish. Teri Polo as Stiller?s fianc?e and Blythe Danner as Deniro?s wife play much blander characters. Polo particularly spends most of the film standing awkwardly in the background, as various mishaps unfold in front of her.

Bernie and Roz Focker (Hoffman and Streisand), invite the Byrnes to spend the weekend with them in their Florida home. Hoffman and Streisand make for a brilliant double act. She plays an uninhibited sex therapist for senior citizens and he plays an equally uninhibited ageing hippy. Together they wind up Deniro as the uptight Jack Byrnes, no end. Hoffman?s character is a new age man, who gave up his career as a lawyer, to be a stay-at-home Dad. Deniro, as an alpha male ex CIA agent is a perfect- laughter inducing contrast. When they initially meet, Hoffman gives him a huge hug and a kiss, with Deniro looking like he wants the ground to swallow him up.

A long line of visual gags string this film together and the heart of most of the comedy comes from Stiller, an eager to please son-in-law-to-be, who has been rather economical with the truth about his parents. The storyline is sewn together by Stiller desperately and unsuccessfully trying to create a good impression of his family.

Initially one of the main plot dynamics in the film, strikes you as being a carbon copy of the basis for the comedy in ?My Big Fat Greek Wedding?- boy and girl meet, fall in love, their families clash culturally, but they learn to love each other. This is certainly true with ?Meet the Fockers?, except the ?ethnic? family is Jewish, rather than Greek. However, ?My Big Fat Greek Wedding? relied more heavily on this mechanism, ?Meet the Fockers? on the other hand, has further comedic depth. It is character driven and not always predictable.

Director Jay Roach has achieved a sequel that actually deepens and improves on the first film. Penned once again by Jim Herzfeld and John Ham-Burg, this talented duo have added to their comic creations from the original film, rather than just re-hashing them. Mainly due to the introduction of Gaylord?s parents, a fresh light is shone on to some much loved characters. At the same time, it is not necessary to see ?Meet the Parents?, before ?Meet the Fockers?. It stands alone, as a piece of light hearted comedy genius in its own right.