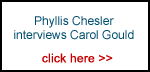 We hope that you'll feel our website is worthy enough to contribute a few pounds to the bandwidth bills.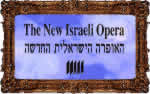 Last uploaded : Tuesday 15th Mar 2005 at 21:30
Contributed by : Emily Conway
This review is supported by our Awards for All writing project.
******************
?Be My Baby? and ?Snapshots?. The Old Red Lion Theatre, Islington.
Performed by Fluff Productions
http://www.fluffproductions.co.uk

Fluff Productions, a young, vibrant new theatre company has made its first splash on the London theatre circuit. An all female strong ensemble, Fluff gave their debut performance at The Old Red Lion Theatre in Islington, with a double bill of Amanda Whittington?s ?Be my Baby? and Andrew Neil?s new play ?Snapshots?. Not only did Neil write the latter, he also directed both performances.

?Be My Baby? is a period drama, set in a mother and baby home. It is 1964 and Mary (Rebecca Dunn) reluctantly arrives as the latest addition to the glorified prison. With careful conviction, Dunn?s subtle gestures and facial expressions speak volumes. Mary represents the many girls who were herded off, pregnant and petrified. She shares a room with the streetwise Queenie (Sarah Templeman), a traumatised Nora, played by Clare Frankel and the wide eyed Dolores (Emily North). All four give truly heartfelt performances and they are superbly supported by Sarah Finigan as the matron and Annie Julian as Mary?s mother.

?Be My Baby? is a piece of social history and Fluff Productions bounce through with momentum and pace, accompanied by a soundtrack of golden oldies from the swinging sixties. Period props are also carefully chosen, giving a real flavour of the world those characters inhabited.

?Snapshots? on the other hand, is contemporary and of today. This is a well balanced mix of comedy and drama. The highly strung Rachel (Fiona Putnam), a single mother, and Holly (Charlotte Donnelly) a struggling actress, are flatmates with a room going spare. The down trodden Eleanor (Sarah Finigan) moves in, a housewife who has been kicked out by her family for being too boring! All three bring real energy to their parts. Neil adds in the odd self referential gag, either about actors or plays in pub theatres, which is well received by the audience. The ?Be My Baby? cast all appear in this second play too, each with a character part and executing it with panache- leaving no trace of their pre-interval stage selves.

With Rachel immersed in her adopted past and coping with bringing up her child alone, Eleanor as a rejected wife and mother, and Holly the thoughtful actress- whose own dark upbringing haunts her, the theme of motherhood continues from where ?Be My Baby? left us.

For this reason the two plays sit very comfortably together, complimenting each other. As an audience member, it allows you to tie the two plays together in your mind, giving you something to ponder over on your journey home.

Fluff Productions have made an exciting entrance on to London?s theatrical landscape. The Old Red Lion Theatre is an intimate performance space and the company use it well. It is great to see an all female group, tackling meaty roles. I can?t wait for their next theatrical instalment.