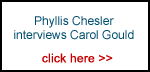 We hope that you'll feel our website is worthy enough to contribute a few pounds to the bandwidth bills.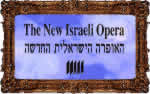 Last uploaded : Friday 16th Jul 2004 at 17:14
Contributed by : Rabbi Alexandra Wright
An Awards for All article:

Editor's Note: Rabbi Alexandra Wright is the Senior Rabbi of the Liberal Jewish Synagogue ('LJS') in St John's Wood, London. 'Kabbalat Torah' is the Jewish Confirmation ceremony that follows three years after Bar/Bat Mitzvah.

**************************

Last Saturday night a group from the two Kabbalat Torah classes went to 'The Arab-Israeli-Cookbook' - a play at the Gate Theatre in Notting Hill, directed by Tim Roseman, son of the LJS's Director of Education Jan Roseman.

Tim had spent quite a few Sundays teaching the Kabbalat Torah groups and they were inspired and enthused by his way of speaking to them and getting them to discuss different issues.

The play is made up of a series of vignettes of Arab and Jewish life, all centred around cooking. So we are introduced to the gently-spoken Greek-Orthodox woman in her kitchen, wrapping chicken in vine leaves, interweaving her quiet musings about what she is cooking with her sadness about the 'situation' in the Middle East. There is the middle-aged American 'olah' who chose to make her home in Israel and despite the sudden death of her husband, never wants to return to the States. We meet Israelis - Jews and Arabs, young and old - in their kitchens, in cafes and restaurants, cooking, drinking and talking.

In the midst of the normality of human life, there are moments of intense poignancy and terror - when a young student accidently leaves his bag unattended by the counter of a falafel kiosk and panic follows. Some of the characters are haunted by the memory of being near a suicide bomb attack on a bus in Jerusalem or in a cafe in Haifa. Others have become aware of the restrictions of their lives and the danger and demoralisation from which they suffer.

It was fascinating and mesmerising to watch the preparation of food and its cooking on the stage. The Thai Chicken was mouth-watering - that is, it looked mouth-watering, none was offered to the audience! The vine leaves sat on a cooker for half the play. My neighbour turned to me to say she didn't think the cooker was actually on as we could neither smell nor see any evidence of cooking. When Sheila Hancock removed the saucepan towards the end of the play and lifted the lid, you could hear an audible gasp down at our end of the theatre. It was certainly cooked!

Food is nourishment. It feeds our appetites and our need for social interaction. In a deeply symbolic way, it is also nourishment of another kind - spiritual or mental sustenance. When the smell of the Thai Chicken wafted down our end of the little theatre with its spices and sauces, you knew it represented the 'spice of life' - there was something there that was important or worth living for.

My daughter and I saw the play just five days before she went off on tour to Israel for a month with twenty-eight other sixteen year olds from the Liberal Jewish movement - five from the LJS. No, it wasn't the most reassuring of plays to see before you go to Israel, but despite its poignancy and pain, it is a play that conveys not only the fear of living in Israel, but also some degree of hope.

Their visit will take them throughout the length and breadth of Israel, meeting not only Jewish Israelis, but Bedouin and Druze Arab Israelis; it will take them to centres for reconciliation and projects that have been set up for Arab and Jewish children in Haifa and Givat Havivah.
The play was a potent symbol of hope and the need for people to feed, not only their physical appetites, but their spiritual needs as well.