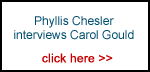 We hope that you'll feel our website is worthy enough to contribute a few pounds to the bandwidth bills.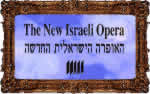 Last uploaded : Friday 4th Jun 2004 at 17:02
Contributed by : Carol Gould
'Guantanamo'
by Victoria Brittain and Gillian Slovo
Directed by Nicolas Kent and Sacha Wares
Tricycle Theatre:
269 Kilburn High Road; London NW6
Tel: 0207 328 1000
******************************************
I have decided that it is impossible for me to be objective when seeing plays, operas or other creative efforts that deal with Israel and the USA; Islam or Iraq.

I went to see ?Guantanamo? (running until 12 June) by Victoria Brittain and Gillian Slovo at the wonderful Tricycle Theatre complex in North West London with an open mind and with eager anticipation, having heard only glowing reports from colleagues and having read the first reviews of this new play. However, it was not possible to separate the post 9/11 American and post Holocaust Jew in me from the material. In the past three years Americans in Britain have suffered our share of abuse from US-bashers. My darkest moment came (see last week?s ?New Statesman?) when The Daily Mirror chose July 4th 2002 for a poisonous front page describing the United States as a rogue state (remember, this was a few months after 9/11 and the first precious Independence Day since that unprovoked atrocity); even my most liberal and Left wing of expatriate friends and colleagues felt wounded by the Mirror?s lengthy attack on the USA by John Pilger. It is impossible to explain to non-Americans what Thanksgiving; Independence Day and the World Series mean to us rogue state-bred Yanks. To see July 4th used as a vehicle to attack the USA left such an indelible wound on my psyche that I decided to buy a home in the USA event though I have not lived there for decades.

Anyway, back to ?Guantanamo.? Gitmo, the much-maligned detention centre in Cuba leased by the USA has become an obsession in the United Kingdom. The media fixate on it daily but in their lengthy articles never reflect with any remorse about the hideous legacy of British history, going back to the days of the Norwich and Lincoln Blood Libels; the masacre in York; the fact that the Jews were expelled in 1290 and not allowed back until the time of Cromwell; the Crusades plus the other dark moments in European-British history as recent as the Raj and Palestine. Add to this what the call to prayer means for those who have lost countless children; spouses; parents; uncles, babies and other loved ones to Islamic terror in the past fifty years and one has to agonisingly step back and try -- no matter how painful -- to see both sides of the equation. I was surprised at my own reaction to the repeated call to prayer in the play; ?Allah Ahkbar? is the last thing so many of my fellow Americans and Jews have heard as they were blown to smithereens.

Notwithstanding the above, Guantanamo Bay detention centre is a blot on the American landscape. This play is a worthy and necessary indictment of the incarceration without trial of hundreds of young men ?scooped up? by the Pentagon from benighted nations around the Third World. As a piece of theatre Act One is dry and documentarian, with a touching performance by Badi Uzzaman as the father of British Moazzam Begg (detained since the end of 2001) that gives an uplifting atmosphere to the otherwise dry proceedings.

As the brother of a victim of 9/11 Theo Fraser Steele is outstanding; only a monster could be unmoved by his passion and heart-rending ability to forgive. Paul Bhattachargee (Moazzam Begg) and Tariq Jordan (Ruhel Ahmed) give effective performances as oft-shackled prisoners in the infamous orange boiler suits.

Those of us who have watched with interest the press conferences of Donald Rumsfeld (loved in America, hated outside the USA even after Abu Ghraib) will be amused when the play inserts a Pentagon press briefing, using some of his most memorable ?Rummyisms.? Watching the excellent William Hoyland portraying the American Defence Secretary, one is struck by the difference in perception of the man inside the United States from that outside the USA. 80 % of Americans -- including many Democrats and the otherwise iconoclastic Bill Maher -- regard him as a fierce patriot whose job it is to defend the American people. On 9/11, at age 69 he was carrying victims out of the burning Pentagon and is still greeted with standing ovations when he speaks at functions inside his nation. This play endeavours to show the bare evil of Rumsfeld, and from comments heard in the bar afterwards one was acutely aware of the anger the British populace feels towards this Pentagon chief.

Abu Ghraib and the Ahmad Chalabi scandals have damaged the image of America even more than the ?throw away the key? conundrum of Gitmo. But as the journalist Yasmin Alibhai Brown said to me in the theatre corridor, she receives scores of letters from Americans reassuring her that the American people are not evil. I was reminded of a lecture given in late 2001 at which the eminent scholar told the audience ?At this very moment the American people are planning who they want to attack next.? I interrupted his lecture to remind him that in late November, still-wounded post 9/11 Americans were planning their Thanksgiving and Christmas guest lists and wondering who will be in the Super Bowl.

It could be argued that Americans need to see this play to understand where their tax dollars are going. Michael Moore?s film ?Fahrenheit 911? is about to open in the United States and if ?Guantanamo? tours as well, Americans will have to think hard about the direction in which that great nation is going. One aspect of the play that puzzled me was the use of 'Salaam' in greetings sent by prisoners to family back in the UK. I had to kick myself when I rankled at this: 'Anglo Jews don't say 'Shalom' to each other' I grumbled to myself, and then swallowed hard at the 'little Englander' I have become...)Great Britain is a fiercely secular country and this may be why I reacted as I did.

I am not sure every man in Gitmo is innocent but the sooner the prison is emptied the better. If that is how I feel after seeing this play, then its power is obvious.