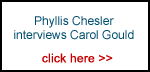 We hope that you'll feel our website is worthy enough to contribute a few pounds to the bandwidth bills.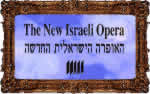 Last uploaded : Sunday 14th Dec 2003 at 15:57
Contributed by : David Chazan
Arab Wins Israeli Reality TV Show
*****************************************

He?s cool, confident and hip. Just what you?d expect from the 21-year-old winner of a reality TV show on Israeli satellite television.

The surprising thing is, Firas Khoury is an Arab. Despite the venom which too often poisons relations between Jews and Arabs here, more than 70,000 Israeli teenagers voted for Firas.

The prize is a one-year contract to host a show on a youth TV channel. So Firas is about to become Israel?s first Arab TV presenter. He was the only Arab among 15 contestants who were locked up in a luxurious villa for 80 days. He says he needed a lot of tact to break the ice with his housemates.

?It was very hard for them to understand that I?m an Arab and I understand them. I lived the life they live. Most of them don?t have a single Arab friend,? he says. ?I think, inside, I touched each and every one of them, and they took me as I am, they considered me as a talent, one who wants to act, who wants to sing, to improve himself, as Firas.?

Open personality
***************************
The contestants were asked to perform song and dance routines and viewers judged them on their showbiz potential.

All the others were voted out of the house - but Israeli teenagers were charmed by Firas Khoury?s talent and his open, engaging personality.

?I really honestly showed myself from the inside,? he said. ?I came and I said, ?I?m here and I?m real and I don?t give a damn about being an Arab or a Jew. All I can give you people is love and all I want to show you is my
talent?.?

Firas is something of a model of co-existence. When I met him at a cafe on the edge of the Tel Aviv University campus, he showed up with his Jewish Israeli girlfriend.

I asked him if his victory meant that there were fewer barriers between Arab and Jewish teenagers than between the political leaders.

?I deeply hope so,? he said. ?I really hope that I can have an influence on Arab and Jewish youth. I can see here in the newspaper, and I can see how people reacted when I won. They were very, very happy for me.?

Reconciliation
*************************
Firas says he hopes that by becoming a television personality, he can help to smash some of the stereotypes in the Middle East.

?Now they can consider me - an Arab who wants to show his talent, who wants to be involved in showbiz as what he is and what he has to offer, and not where did he come from or what language is he speaking.?

These days many people in Israel are talking about trying to breathe new life into peace efforts. Firas says he isn?t political, but he believes in reconciliation.

?I really think that love can solve it all. Really understanding each other and trying to understand each other. Even if you don?t understand sometimes, you need to connect it to your emotions more than to your head,? he says. ?Sometimes you just need to close your eyes, and try to understand that we are all human beings and we should love each other and there is nothing to fight for at the end.?

Na?ve perhaps, but after all Firas is aiming for a career in showbiz. And he says he wants to be a role model for Arabs and Jews alike.

# # #
Source: BBC World Service, November 28, 2003

Visit the BBC website at: http://news.bbc.co.uk/

Distributed by the Common Ground News Service.

http://www.sfcg.org/cgnews/middle-east.cfm

Copyright permission has been obtained for publication.