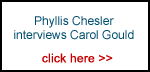 We hope that you'll feel our website is worthy enough to contribute a few pounds to the bandwidth bills.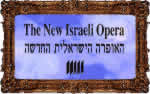 Last uploaded : Wednesday 19th Aug 2020 at 09:20
Contributed by : Vickie Feldman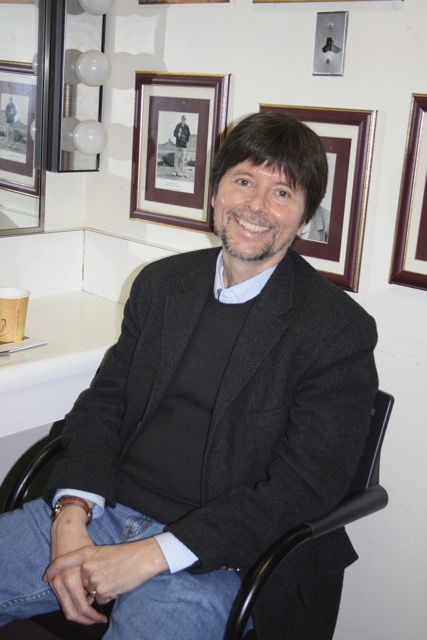 In 2010 Philadelphia journalist Vickie Feldman wrote a series of features, one of which we are posting here..Ken Burns is a legendary documentary producer and is still going strong in 2020 -- as is Vickie..
****************************
2010

On November 23rd, internationally acclaimed documentary filmmaker Ken Burns appeared at the main branch of the Free Library of Philadelphia. This talk, question-and-answer session, and book signing was part of a tour publicizing the release of the companion book to his latest film, The National Parks: America's Best Idea. The spectacular and thoughtful twelve-hour, six-part series – recently broadcast on PBS – is just one example from 30 years of extraordinary, award-winning work. Mr. Burns is now busy with six projects, including a follow-up to his 1994 epic Baseball and films about Prohibition, the Dust Bowl, the Roosevelts, the Vietnam War, and the "Central Park Jogger" criminal case. Before his public appearance, the Rittenhouse Square Revue had the honor and pleasure to be granted a face-to-face interview with Ken Burns.


What did you enjoy most about making the national parks film?

Well…I like my work, so all of it's a pleasure, but…I think [it was] the surprise of seeing how actually beautiful all of these places were [and] the enormous diversity of the story…And…being surprised at the emotional content of those who've had any sort of response to the parks. That is to say, every single one of the people that we focused on historically had some moment where the parks changed their lives. Every one of the people that we interviewed to help us understand that story felt compelled to tell us, in addition, their own personal stories – and…if we were honest with ourselves, we, too, had experienced that kind of thing – so that deep, deep emotional resonance really was not only surprising, but very much enjoyable.

How do you manage to work on several projects simultaneously?

Well, I think what you're doing is always working on the same thing…yourself – so it doesn't really matter that you might have six or seven canvases…You're working. You're practicing. And that's what I'm doing. And there's no problem in keeping them distinct because in a way, each one, like a child, has its own idiosyncrasies that make it distinct…at the same time, you're united by blood. So all of these films I do are answering a very simple question – or trying to answer [one].

Which is?

Who are we? Who are these strange and complicated people who like to call themselves Americans? That's what I do for a living.

What gives you the most joy in your work?

Well, I think…you're either in the library and you're going through some dusty archives and there's that "Ah ha!" moment where you find the photograph – or…you've gotten up at 3:00 a.m. ...you've gone [to] Gettysburg, Yosemite, or Yellowstone at dawn, worked your way out with…heavy equipment...and then found – the sun comes up in the shot, and you know either that archive or that live cinematography will be in the shot. And…another…would be in the editing room…where you've got…all these disparate materials; no amount of beautiful shots mean anything unless you know how to put them together. You do something – you take something out, or you move something around, you rewrite something, you change something – and it's better. And there's a thrill to that. And I think right now, today, speaking to people, having that evangelical dimension is a part of it.

That's a funny way to put it. You like doing that?

I like making converts: to history, to stories, to American history, to our work – however you want to configure it – I like that. You know, we're all in a big, loud cacophony of competing voices, and I love to be able to get someone's attention. Obviously, people are here because they've spent…12 hours with our national parks film, and that's an exciting thing, that they would want more.

If you had not become a filmmaker, what profession do you think that you would have taken up?

I think I'd either be a still photographer or I'd be a writer – which is probably a cop-out way of saying that I'm doing all of those things…or [I'd be] a politician.

A politician?!

Uh-huh. I like to kiss babies. People are always telling me wherever I go, 'Why don't you run for president?' [I've] said, 'I have a much better job' – and I do.

Do you have any personal ties to Philadelphia?

Well, I grew up in Newark, Delaware from age two to age ten – 1955 to 1963 – and Philadelphia was our big city, and we would come here on…school trip[s]…And I think you can't be interested in America without feeling a kind of kinship to this extraordinary city at the heart of our national narrative.

Several of your films – even ones like The National Parks, where you wouldn't expect it – have brought up the subject of race relations in America. Do you have a personal reason for having highlighted this topic?

I don't know…I think so, but I…think it's more that…[you can't] get below…superficial history without touching race. Just a few blocks from here, the man who[m] we believe articulated our creed…[and] who…kicked off the start of our country – wrote the Declaration of Independence. And he said in…the most important sentence ever written in the English language: "We hold these truths to be self-evident, that all men are created equal…" Now, I'm only half-way through the sentence, but I have to stop, and tell you that as he wrote that, he owned more than a hundred human beings, and never saw the contradiction, never saw the hypocrisy, and never, more importantly, once, saw fit in his lifetime to free any one of those slaves. And [so he] set in motion an American narrative that has not only been bedeviled, but ennobled, by a question of slavery. And I find myself constantly not attracted to that, but discovering that wherever I go, in subjects that I've tackled, whether it's the Civil War, obviously – baseball…with Jackie Robinson in a national pastime that [excluded]…some of the best players that ever played the game – [and] in other aspects of our life in which race is always present. And one needs to only look at the most recent presidential election, and now the fallout of [the President's] skin color as being a kind of intensifier of criticism…[then one begins] to realize how present race is. It's our "original sin"…and so it's always there. If you are wondering 'Who are we?' as I said I've been, [then] race is central.


Who asks the questions during the interviews shown in your films? How do you make interviewees comfortable? How many "takes" do you usually have to do?

Well, it's only one "take." We never put words in anybody's mouth…Usually I ask [the question], but…my co-producers, Lynn Novick and Dayton Duncan do interviews and are terrifically good at it. And…what we do is…not confrontational – we're not holding their tax returns…[but] it's very difficult, because it's not like Barbara Walters, where the audience is going to hear our questions. And so if somebody says "yes," that's not a useful answer to the question "Do you like chocolate ice cream?"…but if someone says, "I love chocolate ice cream, and I love it because my dad took me to this soda fountain when I was three years old and I had my first ice cream cone, and I can remember it as if it was yesterday" – that's a good story. So it becomes hugely important how you phrase it – but, more important, how you listen to it, too.


Do projects evolve as they go along? Do unexpected events send you in unexpected directions?

Yeah, very much so. You know, the worst thing to happen is to have a short research period, followed by a short writing period in which the script then becomes…the "Tablets from Mt. Sinai"…and…you shoot with your head buried in the script…We don't do that. We write with the writer not knowing what we're shooting, and we shoot, not knowing what the writer [has written]. And…that allows…those fortuitous moments…[and]…unexpected tangents to come…to discover an important story, to suddenly make somebody…central, somebody who didn't even exist to be a huge, important part of your film. This is the glory – this is what it's all about! And it also allows…for…words to actually matter – that if you're corrigible, if that script is not written in stone, but it evolves – then it develops its own poetry. And I think…our films are known for how literate they are. They begin with the word, and the word's important. The sentences aren't those short, staccato documentary sentences. They're complicated, evolved – they come from our own evolution as we're working and writing and editing and shooting. We love that. We want to stay open and fresh to the end.

What do you do for relaxation?

I do the New York Times crossword puzzle in ink every single day. And I hug my children. I have three daughters, two of whom are grown and out of the house – but I have a four-year-old as well. And I consider my fatherhood a much more important responsibility than my filmmaking.

To find out more about Ken Burns, go to: www.florentinefilms.com
*********************************

Vickie M. Feldman is a lifelong Philadelphian. She is a professional tutor of writing and English at Peirce College and Delaware County Community College, and she received her bachelor's degree in English from the University of Pennsylvania and her master's degree in education from Drexel University. She is also a proud graduate of the Philadelphia High School for Girls. Ms. Feldman has written and, in some cases, copyedited, for a number of publications, including the Rittenhouse Square Revue, the Philadelphia Free Press / University City Review, Hidden City Philadelphia, and Scarlet Street Magazine. Ms. Feldman is also a semi-professional photographer and she, along with her husband, Brian Gerstel, run Panache Photos, a home-grown business specializing in scenic/landscape images of Philadelphia.