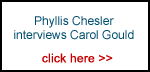 We hope that you'll feel our website is worthy enough to contribute a few pounds to the bandwidth bills.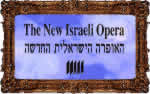 Last uploaded : Tuesday 11th Aug 2015 at 15:17
Contributed by : Carol Gould
When one thinks that -- as gifted as she is -- Kelly Holmes received a Damehood for long-distance running it seems appropriate that Daniel Winder ought to be recognised for his extraordinary body of work at Iris Theatre.

Every time I attend one of his productions at St Paul's Church Covent Garden I never cease to be awestruck by the depth and scope of the scripts he devises for a gifted company of performers. This week it is his interpretation of 'Pinocchio - a Family Fable' based on Carlo Collodi's book with music by Candida Caldicot. To quote Barbara Winder in the programme 'in essence "Pinocchio" is a child's story where the child puppet learns to be honest and loyal despite the dangers and temptations of the human world…to become human has its own limitations and at the end of the story Pinocchio our hero is only beginning his journey..'

As the characters in the Iris production navigate the travails of daily life I am reminded of the brilliant lyrics of Yip Harburg in his 1951 Broadway show 'Flahooley' written during the McCarthy era: 'The world is full of a number of things and one of them is people; but people is the escape that people escape from most - they take to gin and to histamine, Picasso and television, and some take consolidated gas, or the Saturday Evening Post!..You too can be a puppet -- unspoilt and uncorrupted -- why be bothered by psychiatry? Buy a tree and carve yourself a guy like me … be a puppet, be a puppet..you have nothing to lose but your glands!'

Daniel Winder's production of what I like to call 'Pinocchio 2015' is staged outside the church in a series of attractive sets with ample seating for the audience. Although a children's story I found-- as I have in previous Iris shows -- the script revealing the relationships of the characters poignant indeed. The energy level of the actors never floundered despite the play being two and a half hours long with interval and the plight of Pinocchio -- played with gusto by Nick Pack -- had me gripped for the whole of the proceedings. His relationship with his father, sensitively portrayed by Jonathan Mulquin, travelled through stages of anguish and joy, ending with a thrilling finish performed inside the church as we were transported to an imaginary ship in rough seas.

If you are thinking of taking children or grandchildren to this production I think they will love it because I did not see one bored or fractious child in the capacity crowd. There were children -- and adults -- from every cultural background including a large contingent of veiled Muslim girls and women, all of whom seemed to enjoy the entire two and a half hours. There are delicious sweets and treats for sale in the interval, too.

This production is highly recommended and I do hope Daniel Winder, who since 2007 has been providing a unique theatrical experience to Londoners receives recognition in some quarter. His main patron is the former Archbishop of Canterbury Rowan Williams and one hopes Iris Theatre will go from strength to strength.

Tel 0207 240 0344 or St Paul's Church 0207 836 5221.

The show runs until 29 August.