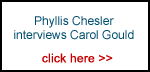 We hope that you'll feel our website is worthy enough to contribute a few pounds to the bandwidth bills.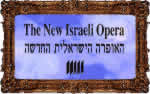 Last uploaded : Friday 23rd Sep 2011 at 11:09
Contributed by : Carol Gould
A Workpack on this play may be accessed at:

http://www.oxfordplayhouse.com/downloads/workpacks/sanchoeducationpack.pdf .

What a pity my evening at the Oxford Playhouse BT Studio seeing Paterson Joseph's remarkable marathon monologue about Charles Ignatius Sancho had to be spoilt by the 'flash mob' in central Oxford; crowds of sick and urinating 'yoofs' were marauding the streets in a scene reminiscent of a Hogarth painting. Many seemed affluent and were 100% white including many of my fellow Americans. (Back in Nebraska or Texas they would be whupped by their churchgoing parents but I suppose being 4,500 miles from home triggers disgusting behaviour.) The London riots of August were pinned by many on 'angry young blacks;' this loud, obscene and scary mob was white as snow. It resonated for me because Joseph's play depicts an aging Sancho lamenting the mindless violence of white Britons against one another in the London streets below him. (When I tried to go to an ATM a gang of youths came up behind me and I felt as if I had jumped into Sancho's world of two and a half centuries ago.)

In any event my abiding memory of Paterson Joseph's one-man show 'Sancho:an Act of Remembrance' about the man born on a slave ship in 1729, painted by Gainsborough and the first Briton of colour to vote is the parallel that comes to mind in the Jewish experience. Despite the vast difference in the history of black Africans in Europe and the ugly legacy of slavery across the globe, his story could be that of the 'Court Jew.' I like to tell the anecdote about my sojourn into the Liberal Jewish Synagogue in St. John's Wood, London, where the plummy-mouthed Chairwoman asked me 'Who is your FATHER?' I replied that my father was long dead but that he was an eminent Philadelphia naval architect. She recoiled just the same as if I had said he had been a delicatessen meat cutter. After all, the LJS 'Jewish Royalty' comprised one man whose great-great-grandfather had been equerry to some nobleman in heaven-knows-which shire. Nonetheless his job enabled him to rise above ridicule, hatred and even violence (this brings to mind the Jew Riots when it was suggested in Parliament that Jews be given the vote) hence Pancho's ability to rise above the humiliations heaped upon his brethren in 'Christian' England. Unlike the humourless woman at the synagogue Pancho was able to see through his noble surroundings as a thin veneer that belied the prejudice beneath. (One could also see a parallel with the 'cricket test' when Anglo rabbis are asked if they would support Israel or Britain if they played at Lord's.)

Paterson Joseph's performance is nothing less than a tour de force, indeed a revelation. He brings to the fore the black experience in eighteenth century Britain with humour and irony. It was interesting to see that in the packed theatre some audience members found his story of struggle and achievement hilariously funny. Deafening peals of laughter rose from a number of people but I sat stony-faced throughout. Perhaps because I am American and see the black experience from a different perspective I did not laugh. Joseph's compelling script takes us from his earliest days witnessing tragedy and hardship to his rise into the world of music and theatre where Garrick befriended him. His eloquence and style led him into the bosom of the aristocracy but in this narrative we hear the inner voice of a man of Africa plonked in the middle of prejudiced, hypocritical white Europe.

I could have done with an interval as the narrative went on for over ninety minutes in sweltering heat. A natural break for me would be the moment Sancho meets the love of his life. For a brief moment I suspected the story would come to an end there as I feared he would marry a white woman and be pilloried -- or worse -- and my mind raced to the 'miscegenation' theme of Edna Ferber's 'Show Boat.' But, I told myself, that was Mississippi and this was an entirely different story…

Joseph's evocation of the rise and downward slide of Sancho as he loses children to what one assumed were the pestilences of the day and then slides into the life of a small shopowner is moving. It is not just a black man's story - it is the story of mankind through the ages.

His transformation into the character of his wife at the end of the production is charming but my mind and heart were still dwelling on the struggle of his black brethren and the disgrace of my own country's legacy. My late mother fought tirelessly for the military to be desegregated during World War II and was nearly given a Dishonourable Discharge for haranguing her senior officers about the way the 'Waccoons' were being treated.

'Sancho -- An Act of Remembrance' is an unmissable monologue and if you cannot get to see it at Oxford Playhouse look out for it in other towns; it would be much appreciated in theatre in the USA but they have to have an Intermission !

Oxford Playhouse Box Office 01865 305305

http://www.oxfordplayhouse.com/show/?eventid=1994 .