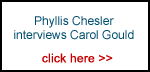 We hope that you'll feel our website is worthy enough to contribute a few pounds to the bandwidth bills.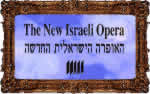 Last uploaded : Thursday 26th Feb 2009 at 05:09
Contributed by : Estelle Lovatt
London

After 500 years of Islamic artistic tradition (calligraphy and rugs) and antediluvian codes of Shariah law, today's artist is open to abstraction, colour, form, narrative relationships and humour.

Charles Saatchi bought art from Iraq, Iran, Syria, Lebanon and Palestine, for his latest exhibition, 'Unveiled: New Art from the Middle East'. What surprises, more than the superb artworks themselves, is how these previously unseen artists delight in bullying their ally, America. As America's epic celebrity is victorious with free-expression in art and artist's individualism; as an alternative to Saddam's handcuffs, never mind Ahmadinejad having no time for art, and Islam censoring art.

Many artists are in the States, safe from Middle Eastern challenging political and religious oppression. Understand, and appreciate, these gifted artists have only been allowed to show their work now, for the first time. Plus, that this exhibition is dominated by females makes it even more phenomenal. The victimised Middle Easterner, once subservient and suffering under Islamic culture, is now free to enjoy American liberalism. Having chosen to live in 'Land of the Free', why do they attack their saviour the United States?

Iranian-American, Sata Rahbar's 'Flag # 19 Memories Without Recollection', has the US flag constructed from Persian textiles. Hanging upside-down, an insult to the Stars and Stripes and Americans themselves; and only to be used in times of dire emergency to signal distress. This ragged flag, approaching a traditional Amish-like Native American quilt, is worn-out with suicidal bullet belts.

In Shadi Ghadirian's photographs, 'Like Everyday Series', women under burkhas have their faces replaced by everyday kitchen utensils. Reinventing themselves from the stereotype to the empowered, their one-dimensional monotone black chador replaced with Westernised floral-inspired prints.

Shirin Fakhim's primitively coarse life-size 'Tehran Prostitute' sculptures reveal public attitudes about sex. Kitsch sex-dolls - sewn from stockings and melon-padded bras - these ladies-of-the-night are stuffed into over-stretched lace underwear exposing bulging phallic shapes.

Kader Attia's, 'Ghost', 240 aluminium foil sculptures of praying Muslim women - made from vacant cocoons of silver foil – are not real as people. Devoid of the 'self', their bodies' are shells, hollow of person or chi. Created from a throw-away domestic material, the shiny-rich seductive food-wrap questions religion, and fast-food consumerism à la Mickey D's.

Some artists consider 9/11 a sculptural Happening; two Minimalistic totems razed to rubble. Diana Al-Hadid, a Syrian-American, slips back time in memorial in her inverted tower. A deposed upside-down form to the World Trade Centre terrorist attacks. Tala Madani's cartoon 'Tower Reflection', painted in fashionable Gitmo-orange, is of the interior of a 9/11 aeroplane targeting the Twin Towers.

Wafa Hourani's 'Qalandia 2067', is a walk-through mixed media installation, with a cacophony of Arab music. Witness the cultural, political and economic instability of war-ravaged relationships. Under the gaze of Yasser Arafat, this apocalyptic scenario for the West Bank checkpoint crossing, 100 years after the 1967 six day war, is a futuristic Palestinian 'kibbutz'. As far as I can see, protected by Israel's security fence, as Israeli flags and American brand logotypes (Coca-Cola), symbolise their presence, against Hamas terrorism.

Not allowed to work until she moved to America, Nadia Ayari's 'Right of Return' illustrates Palestinian prisoners released from an Israeli jail, witnessed by a girl growing up to be a suicide bomber, and a white cat powered by the Devil, to end Israel's status.

These artists should look to America's Andrew Wyeth, Grant Wood or Grandma Moses as sources of inspiration. The artist living and painting the American Dream. Instead, Ahmed Alsoudani's rooster stands in for America's national emblem the Bald Eagle, insulting America's superpower status. It seems these artists find diversity desirable, and welcome independence, liberty, freedom, democracy and liberalism, so long as it's not American.

Without barring the anti-Americana, 'Unveiled' is not quite Goya's Disasters of War or Picasso's Guernica. But, interesting and valuable in satirising and bereaving the Islamic Middle East, it is to be congratulated, as diversity is desirable, and welcomed by Americans, the Superpower of the West.

*********************************
Estelle Lovatt is a freelance art critic for the radio and TV (including BBC) as well as for various independent radio stations.

She writes art exhibition catalogues and exhibition reviews for numerous publications and newspapers, including Art of England magazine. She is also a Fine Art lecturer/teacher.


Unveiled: New Art from the Middle East:
Saatchi Gallery, London SW3. Until 6th May 2009.

http://www.saatchi-gallery.co.uk .