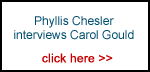 We hope that you'll feel our website is worthy enough to contribute a few pounds to the bandwidth bills.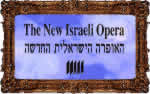 Last uploaded : Wednesday 17th Sep 2003 at 01:00
Contributed by : Allyson Rowen Taylor
The Adaf article is very very important, and should be sent to all Jews, and supporters of Israel to read and re-read. This is typical of how the media revises historical facts, manipulates and tugs at the heartstrings of antimsemitism, and will be, in additon to all the other atrocities spreading about Jews worldwide, the beginning of the 2nd Holocaust.

We must wake up, and not allow this type of slander to get attention, and to let the words of MEMRI not only be attributed to "extremist sources". That is an excuse I am tired of, and no longer is relevant.
Allyson Rowen Taylor

USA

PSIt is always ok to print what I send to you, as you are a voice of sanity, in a world gone mad.