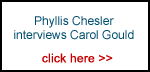 We hope that you'll feel our website is worthy enough to contribute a few pounds to the bandwidth bills.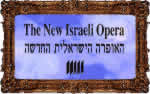 Last uploaded : Friday 28th Feb 2003 at 04:42
Contributed by : Sheila Raviv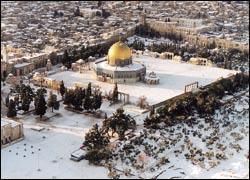 27th February, 2003

Shabbat Shalom.

Jerusalem was absolutely gorgeous this week. Snow everywhere! The streets were devoid of traffic even public transport came to a standstill. When the main intercity highway re-opened, thousands of Tel Avivians drove to Jerusalem, cameras in hand, and filled plastic bags with Jerusalem snow, driving with it hanging out of their windows to take back to their freezers in Tel Aviv!!!! They blocked the streets near the entrance to Jerusalem.. as we discovered when we tried to visit my lovely friend Michael in his
hotel.

We have a new government. As you know, there were many surprises, but in general, it is an effective choice. Benjamin Netanyahu is an economist by profession and makes a logical Minister of Finance. His approach could well
be reminiscent of Thatcherism, which took the UK out of the doldrums in the 80s. The placing of Silvan Shalom as Minister of Foreign Affairs was not foreseen, some would say it was forced upon the PM by the money and power of his father-in-law, a tycoon and newspaper magnate, but we should give him the opportunity to prove himself, in either direction. Tommy Lapid (Shinui) is the Minister of Justice and Avraham Poraz (Shinui) is Minister of Internal Affairs, which presents the opportunity for social change toward greater equality in Israeli society.

Now for the question on everybody's lips, "How could Ehud Olmert be left with a minor position when he led the successful Likud Campaign and then the governmental negotiations?" It should be known that Ariel Sharon never forgives a slight but he also never forgets loyalty. Ehud Olmert, former Mayor of Jerusalem is now:-
Minister of Trade, Industry and Employment with Jurisdiction over the Israel Land Authority
Member of the Inner Cabinet
Member of the Security Cabinet
Member of the Negotiating Team for Peace Talks
and finally, most importantly, while there are two Deputy Prime Ministers, Minister Ehud Olmert is the only "acting" PM in the Government. This means that should the PM be abroad or (G-d forbid) be incapacitated in any way, Minister Olmert would automatically take his place.

Within the Christian world much importance has been placed on the date 03-03-03. With the outbreak of war so close this date is thought to
represent the Holy Trinity. On the third day of the third month of the third year of the third millennium at the hour of 03:33 we are asked to pray for the world. As a Jew I do not have an emotional or religious connection to the Trinity, but the thought of a whole free world praying for the future at a given moment presents an enormous will to effect change for the good. What would happen if all of us, whatever our belief, on our knees or on our feet, in our homes or in a house of prayer, come together in a prayer for peace,
for goodwill and for justice. Wow!


Does anyone know who wrote the Israeli national anthem, Hatikva?
Do you know who wrote about the "old/new land"?
Who re-created the Biblical language of Hebrew into a spoken, modern language?
Which Israeli won the Nobel prize for literature?
Which Nobel Prizewinner was asked to be the first Israeli President?
Which Israeli President was the son of the Irish Chief Rabbi?
Which famous hairdresser flew in the Israeli Air Force?
Name two current Hollywood stars born in Israel?

Let us see if you know better than most of the Jerusalem schoolchildren who thought Zvika Pik, modern pop composer, wrote the Hatikva!

Have fun and let JewishComment know if you know the answers!!!
emails@jewishcomment.com

Wishing you a peaceful and loving Shabbat.

Sheila

ANSWERS TO THE QUIZ
PROVIDED 7 March 2003:

1. The Israeli National Anthem, Hatikva was written by NAFTALI HERTZ IMBER
2. Old/new Land was written by THEODORE HERZL
3. Modern spoken Hebrew was revived by ELIEZER BEN YEHUDA (who incidentally
did not allow his children out to play in case they spoke any other
language)
4. The Nobel Prize for literature was won by SHMUEL YOSEF (SHAI) AGNON
5. The Nobel Prizewinner asked to become the President of the new State of
Israel was none other than ALBERT EINSTEIN who did not think himself clever
enough!!
6. The "Irish" President of Israel was CHAIM HERTZOG
7. The hairdresser who flew in the barely formed Israeli Air Force was VIDAL
SASSOON. He comes to the reunions - a lovely man.
8. Two current Hollywood stars born in Israel. NATALIE PORTMAN is one and
the other is MILI AVITAL; also CHAIM TOPOL.