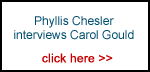 We hope that you'll feel our website is worthy enough to contribute a few pounds to the bandwidth bills.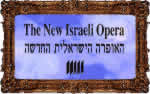 Last uploaded : Wednesday 11th Sep 2002 at 00:33
Contributed by : Sheila Raviv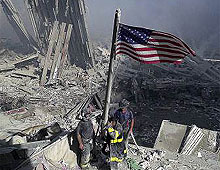 10th September, 2002

Memorial. Yahzeit. Remembrance. Light a candle in your heart and say a
prayer. Pray for those who perished and for those who lost a loved one. Pray
for all of us who lost our innocence on that dark day in September just one
year
ago.

Israelis weep for the United States as one weeps for the sadness which
befalls
a family member. Israel will commemorate the horror which befell our closest
friend, our sister nation in a manner befitting.

Television stations have dedicated their programming to thoughts of that
day.
The newsclip replays as a horrified Mayor Giuliani is transfixed by the
sight of a
man who threw himself from the top of one of the towers in an act of
irrational
hope, while we, at home, looked on with an equal degree of tranfixed
disbelief,
praying that a miracle would happen, that this was not real and that
Superman
would scoop him to safety at the last moment.

That is the difference, the most basic of differences between our belief
system,
our society, and that of our enemy. We believe in good, we hope for the best
at
all times, even when hope is irrational. We believe in democracy and
diversity,
we believe in honouring freedom and celebrating life.

My prayers and blessings go out to the grieving families who mourn the
children who were never born. My prayers are for the upholding of the Judeo-
Christian belief in democracy and freedom epitomised by the United States of
America.

G-d Bless America, our friend, our family, may you know no more sorrow.