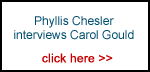 We hope that you'll feel our website is worthy enough to contribute a few pounds to the bandwidth bills.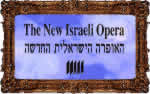 Last uploaded : Monday 4th Feb 2002 at 10:45
Contributed by : Carol Gould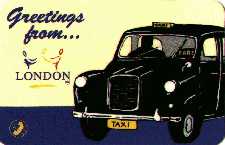 Letters to the Editor
The Spectator 2nd February 2002

Sir,
Sheridan Morley ('Expensive and Unpleasant' 2 February) is correct in his estimation of the state of West End theatre.

May I indulge 'Spectator' readers in a potted reminiscence of a trip to 'the London theatre?' Last July, during the oppressive heatwave, I left my flat and ventured out to take a number 6 bus to the Aldwych. No sooner had I boarded than the conductor, a fuming, cursing brute, had picked a fight with a passenger. The altercation became so intimidating that I alighted at Marble Arch and hailed a taxi.

The obliging cabbie listened to my tale of woe and found a circuitous way of getting to the Strand. As we approached Piccadilly, the driver, in his fervour to get me to the theatre in time, briefly mounted the pavement. Out of nowhere came a policeman. He berated the driver who meekly said, 'I was just seeing that the lady isn't late to the theatre.' The policeman, to my utter astonishment, pushed his head into the rear window and shouted at me, 'And how would madam like to be made VERY late ?' The menace of this 'London bobby' was something I will not soon forget. Eventually he let us go (I still am mystified as to why I was a guilty party as a passenger in a taxi), and once at the theatre I found myself standing in a queue of about fifty women all needing the loo three minutes before curtain.

The theatre in question is woefully lacking in lavatory facilities, let alone sufficient loo paper. The same theatre was so hot that I nearly went home at the interval. I tried to order 'Gary Rhodes bites' but was told by a nasty usher that 'you can't order for just one!' The house manager, forced to wear a triple-breasted evening suit, panted at me that 'it is a listed building so we can't have air conditioning.' The Evening Standard ran a story after my theatre trip, they having sneaked thermometers into various London venues, all of which had reached temperatures way beyond the acceptable Health and Safety Executive levels.

I waited an eternity on a filth-strewn Strand for a non-existent bus and ended up spending another ?15 for a taxi home. Counting taxis, ticket, mediocre programme and drinks, a thoroughly disagreeable evening had cost me close to ? 80. (Why is it that the marvellous 'Playbill' one gets in the USA is still free?)

Having heard that the Afghans have now launched a super-duper new postal service, perhaps we should all move to Afghanistan – summer theatre-in-a-cave is probably a lot cooler!

Yours faithfully,
Carol Gould

***************

Sheridan Morley's article, plus many fine articles about current affairs, may be read by going to 'The Spectator' website.