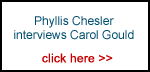 We hope that you'll feel our website is worthy enough to contribute a few pounds to the bandwidth bills.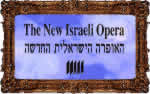 Last uploaded : Sunday 6th Jan 2002 at 17:00
Contributed by : Prof Bryan Reuben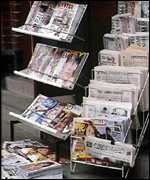 I have just returned from several days at LIMMUD, a programme of lectures
on Jewish topic that takes place for five days over Xmas and attracts about
2000 visitors out of a Jewish community of, at most, 350,000. It is
undoubtedly the best thing that has happened to Anglo-Jewry since World War
Two.

In general the talks were excellent but there a few discussions that worried
me. Anthony La Guardia, the pro-Israel correspondent of the Daily Telegraph
gave a short talk on how the media worked. He then threw the discussion open
and we had what a friend described as more therapy than debate. The
questions exhibited considerable paranoia and everyone seemed convinced that
the whole of the UK media were against Israel.

Let's get it straight: Among the broadsheets, the Times and Daily Telegraph
are pro-Israel; the Guardian and Independent are hostile. The first two sell
twice or three times as many copies as the last two. Among the tabloids, the
Sun and the Daily Mail are strongly pro . I had the lead letter in the Sun
recently and no one (Evening Standard maybe) is anti.

When I questioned some of the questioners more closely, it transpired that
what worried them mainly was the BBC. All right then, let us/them target the
BBC, but remember the World Service is partly financed by the Foreign Office
so they have limited options. Also, they have to permit pro-Israel speakers
in interviews ; you can certainly complain if they don't so the harm they
can do is limited.

Also, none of the media is unanimous. The attitudes expressed are of the
various contributors and these are formed in a whole series of ways not
necessarily related to the news situation. I recollect a press briefing at
the beginning of the Israeli incursion into Lebanon where I was told a whole
series of lies. Afterwards they were proved to be lies. Had I been a full
time journalist, what sort of an impression would that have made on me? One
anti-Israel article is not an occasion for weeping and wailing. It is
another move in a chess game. The problem with paranoia (even if you are
being persecuted) is that it discourages action or encourages precipitate
action, neither of which is usually the best thing to do. Israel, I am
afraid, is in for the long haul and we need systematic long-term strategies
not sudden outbursts of passion.

Happy secular New Year!

Bryan Reuben

________________________________
Professor Bryan Reuben
Professor emeritus of chemical technology
South Bank University
________________________________
Dr Catherine Reuben
Senior Lecturer in French
Kingston University
________________________________

e-mail: reubenbg@sbu.ac.uk

****************************

jewishcomment.com kindly ackowledges permission to reprint Prof Reuben's letter.