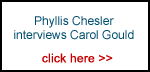 We hope that you'll feel our website is worthy enough to contribute a few pounds to the bandwidth bills.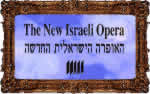 Last uploaded : Thursday 14th Sep 2006 at 14:33
Contributed by : Ilene R Prusher


Jerusalem - One supported the war, one vehemently opposed it, and a third never made up her mind. But what the three Jewish-American seminary students living here agreed on was that something should be done to help the war's victims -- on both sides of the border.

It sounded like a simple and noble enough idea: Hold a small concert to raise relief funds for the residents of northern Israel as well as Lebanese civilians who have suffered from the harrowing war that came to a tenuous halt earlier this month. Musicians would include up-and-coming Jewish and Arab artists.

But the concept, it seems, was not as widely and well-received as the three -- Dan Sieradski, Stuart Siegel and Amy Kaplan -- had hoped. Mr. Sieradski, the chief organizer and the founder of a slew of cutting-edge Jewish websites, was flooded with hate mail on his main site. Of 200 posters he hung up around the city, he says, only three didn't get torn down, "and I think that's because we glued them up real good".

When he stood on corners handing out cards advertising the event, called Aharai HaMelchama/Baid Il Harb, or "After the War" in Hebrew and in Arabic, most of the reactions to the idea of aiding people in Lebanon were indifferent to negative.

"Some people would crumble them up and throw them back," says Sieradski. "It was, 'How can you help them? You're supporting terrorism against Israel.' " As a student of religion, he turned to religious bases for compassion. "It defiles the name of God if we turn a blind eye to the suffering of innocent people. We're all created in the image of God."

Convincing people here to support the effort was just the start of their challenges. They were keen to find an apolitical group, says Mr. Siegel, so the fundraisers could be sure not to benefit Hezbollah.

Next, they had to find an organization in Lebanon, be it local or international, willing to accept half of the funds raised from the event. Several major nongovernmental organizations, such as CARE and Oxfam, have been unresponsive or said they were "unequipped" for such a donation, they said. Mercy Corps appears to be considering the offer.

Despite that less-than-encouraging reception, they decided, the show must go on. Late Monday night, at a popular venue called Yellow Submarine, musicians took the stage and mainly steered away from politics.

"Our preference," Siegel tells the crowd, "would be that we find someone who will make sure the money goes to people whose lives have been shattered in this recent conflict." Siegel, a 30-something student who wears a grizzly blond beard, earrings in both ears, and is studying to be a rabbi, clashed with his friend Sieradski over the war. Siegel thought it unavoidable; Sieradski, unconscionable.

"The only thing we can agree on," says Sieradski, is the need to have compassion for victims on both sides of the border."

Over the evening, the music runs a cross-continental gamut, from Middle Eastern to hip-hop. The lilting-voiced lead singer of the popular local band Eden Mi Qedem - translated as East of Eden, or Paradise from Long Ago - which combines Jewish and Arabic instruments, says on a break from playing that he was driven to join the event as a small step toward change.

"I think it's important to show we care for civilians and we're sad for what happened to their homes," says Shmuel Nelson, whose dark beard and flat-topped head covering makes him seem a cross between biblical prophet and Muslim madrassah student.
"I think people were reacting to what they see as naiveté," he says of criticism of the show. "But Israel isn't Israel unless it's connected to its traditions, which means caring about right and wrong, and ultimately, people."

In the end, the three netted about $1,000 for the cause. While they were disappointed with the result, their message that Lebanon's and Israel's innocent victims deserved to be helped equally was heard - and heard loudly.

One of the last and most powerful acts of the evening was Palestinian-Israeli hip-hop artist Saz. His real name is Sameh Zakout and he comes from Ramle, an Arab city inside Israel. "Every morning," he cries in a fast-moving rap song in Hebrew with Arabic mixed in, "we wake up to the same messed up reality."

Off stage, Saz says music - and a nonviolent message - is ultimately what makes it possible for him to be here. "I didn't like that the Israel army was killing people, but I also didn't like seeing Hezbollah sending missiles to hurt women and children here," he says. "I support fighting occupation, but not with violence. For me, after what's happened to my people, I can't react with hate."

###

* Ilene R. Prusher is the Jerusalem bureau chief of the Christian Science Monitor. This article is distributed by the Common Ground News Service (CGNews) and can be accessed at

http://www.commongroundnews.org.

Source: The Christian Science Monitor, 30 August 2006, www.csmonitor.com

Copyright permission has been obtained for publication.