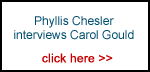 We hope that you'll feel our website is worthy enough to contribute a few pounds to the bandwidth bills.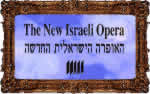 Last uploaded : Saturday 1st Jul 2006 at 11:45
Contributed by : Steven Shamrak


In 1964 a "Mexican Liberation Organization" for Independence of the South-West states of the USA" – MLO - was created with the help of the Mexican government.

In 1972 the MLO murdered the members of US wrestling team at Olympic Games of Munich.

Since then, the citizens of the United States have been subjected to random acts of terror by the members of various factions of the MLO.

1993: Mexican and US representatives met in Oslo and signed a breakthrough agreement of mutual recognition between the USA and the MLO Organization, which began the US-Mexican peace process.

The chain of agreements that followed, were facilitated by Israel - Wye River Memorandum, Camp David, summit at Sharm El Sheikh, Tenet Plan, Road Map.

During all this time the MLO organization continued terror activity against the USA and ignored all agreements it had signed.

The UN and EU observed the suicide bombings, kidnappings and home made rockets fired across the border by the MLO, but financially, politically and morally supported the MLO and the Mexican government struggle against the USA.

Ten months ago the US government announced its decision to withdraw from New Mexico and transferred full control of the territory to the MLO.

Six month ago, US government ignored the protest of its people and deported the non-Mexican population from New Mexico, hoping to save lives and reduce the cost of the conflict.

The MLO responded with an escalation of the terror. Katusha rockets landed on the land of the United States. Suicide bombings and kidnappings never stopped.

A week ago MLO members used a tunnel to attack a US military border post. Two US solders were killed, 4 wounded and one kidnapped.

The MLO made a demand to release Mexican terrorists from US jails.

The US army in order to free the kidnapped solder and punish the MLO entered New Mexico . A Power station, bridges and the Interior ministry building was bombed.

An Israeli Foreign Ministry spokesman calls for restraint and advised that diplomacy is a viable option.

The President of Mexico has asked the United Nations for help in freeing the MLO members. The UN special envoy for the Middle East, Alvaro de Soto, says he will discuss the issue with the US government.

US's four-day military offensive in New Mexico has prompted recriminations during a UN Security Council debate sought by Spanish speeking countries.

At least the Mexican people have a legitimate historical right to claim the South-West of USA – Arabs, who call themselves Palestinians, have none!