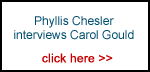 We hope that you'll feel our website is worthy enough to contribute a few pounds to the bandwidth bills.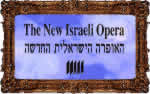 Last uploaded : Monday 12th Dec 2005 at 01:14
Contributed by : Mohamed Mosaad

Cairo -

Dialogue is the first step to peacefully end conflicts; interfaith dialogue is its religious version with one of its objectives being to end religiously motivated conflicts. This promising approach is anything but unusual. Many regional and global interfaith meetings are held, and attended by high ranking religious scholars. To counter the vehement exchange of theological arguments among the masses, these scholars have issued statement after statement emphasizing the message of love and peace which naturally exists in all religions of the world. These statements, however, never materialize into palpable change in the reality around.

The dissonant picture we have now is one of a liberal bourgeois enclave of interfaith dialogue surrounded by a vast terrain of conflicting masses who are either uninterested in, or not invited to, that enclave.

To repair this picture let us consider two objectives, which are unfortunately frequently overlooked. First, scholars should apply their knowledge to seriously counter the conflict discourse. In its Islamic variant this discourse evolves around a number of essential concepts such as Jihad, Martyrdom, The Jews, Holy Land, Islamic Caliphate and the Prophecy of the end of world. Here Jihad is used to mean an eternal war against non-Muslims; Martyrdom is used to legitimize suicide operations against civilians; The Jews are a people destined to eternal hostility against Muslims; and the Holy Land has a special sacred nature which imposes specific political regulations. The Islamic Caliphate which was a specific historical formation now becomes a substantial part of the practice of Islam; Muslims believe if it does not exist then they can not really be Muslims.

All these concepts, and their discourse, are led by a prophecy, a vision of the future, whose main feature is a fierce war between Muslims and Jews that will mark the end of the world. The creation of these religio-historical concepts and their weaving together is a recipe for eternal violence that nice rhetorical preaching of peace or promising economic incentives can not neutralize.

To call this discourse fundamentalist and attribute it to some fringe extremists, who ?do not represent the real Islam,? has always proved to be a failing and, in fact, a hypocritical strategy. The overwhelming Muslim majority believes Jihad, Martyrdom, the Holy Land and the Islamic Caliphate are essential parts of its religion. They continuously listen to Friday preachers quoting Quranic texts, which plainly condemn the Jews for their hatred of Muslims; and were they to put these quotations aside, how would they ever escape a prophecy they consider an essential part of their creed? On the other hand, a common prescription to shift from a wrong literal reading to a correct interpretative one has fallen on deaf ears.

Both the absolutely literal reading that never attends to the sociocultural context and the absolutely interpretative reading that renders the text almost irrelevant have not found their way into mainstream Islam. It has always been something in between, a negotiated reading that dynamically correlates the text and the context. Moreover, it was ironically an interpretative reading which legitimized suicide operations and a literal reading which strictly prohibited them.

Scholars, therefore, must quit composing peace statements, a task many people can do, and commit themselves to the task only they can promote. They should create, develop and further an Islamically authentic discourse of peace. Such a discourse must be tradition-friendly; one that pays serious attention to the holy text and builds on, not ignores, the Muslims? historical experience and sociocultural forms. Only a discourse like this can serve as a legitimate outlet for the majority of religious Muslims, who long for peace but can not neglect their faith. Such a discourse is not impossible, given the richness and diversity of a multilayered tradition that has been carved out and produced through a plethora of times and locales.

The second ignored objective is the engagement of religious communities in interfaith activities. Interfaith dialogue has to move from the five star hotels to the neighbourhood mosques, churches and synagogues. Religious people of different religious backgrounds have to meet frequently, listen to each other, communicate humanely and share what they value the most: their individual religious and spiritual experiences. That should be allowed and nourished in a safe space devoid of political representations and full of personal and intimate relations.

In conclusion, scholars have to create and develop an authentic discourse of peace and understanding. The religious communities, on the other hand, need neither preaching nor clerical leadership. Motivated by an authentic discourse, they have to get directly involved in dialogue and peacebuilding. The activist scholar/theologian laity situation we are locked in has to be urgently reversed.

###
Mohamed Mosaad, an Egyptian psychiatrist, anthropologist, and freelance writer. He is an interfaith dialogue activist and serves currently as the Middle East and North Africa Coordinator of the United Religions Initiative (URI).

Source: Common Ground News Service, December 8, 2005.

Visit the Common Ground News Service Online: http://www.commongroundnews.org

Distributed by the Common Ground News Service.

Copyright permission is granted for publication.