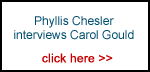 We hope that you'll feel our website is worthy enough to contribute a few pounds to the bandwidth bills.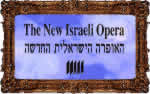 Last uploaded : Wednesday 23rd Nov 2005 at 10:59
Contributed by : Cyra McFadden
Muslim-American Relations: Women?s Crucial Role
by: Cyra McFadden date: 2005-11-22
San Francisco - When Turkish-born filmmaker Binnur Karaevli described her latest project on the website www.LightMillennium.org, her article provoked a bristling response from a young Muslim woman living in the US. The documentary ?Women Who Dare? examines ?the complex issues that are faced by educated Muslim women? and features three women who ?have created their own identities by defying the roles of their society . . . in a culture where many women are still weighted down by the demands of tradition?. The letter writer accused Karaevli of misrepresenting and denigrating Islam.

President Bush?s advisor and undersecretary of state for public diplomacy and public affairs, Karen Hughes, came in for similar criticism last month after her trip to Turkey and Saudi Arabia on a mission to improve the US?s image in the Middle East. The English language daily Arab News reported that when Hughes met with a group of Saudi women, one of them told her, ?The general image of the Arab woman is that she isn?t happy. We are all pretty happy?. The hall resounded with applause. Ms. Hughes didn?t get a much warmer reception in Turkey, where the women she met with ignored her attempt to speak to them woman to woman by telling them, ?I?m a mom and I love children?. Rather, they used the occasion to criticize American foreign policy in the Middle East.

We have here what?s known as a communications breakdown, and people who?ve been trying to improve US-Muslim relations for years are not surprised. One of them, Dr. Charles Gibbs, says that while the tensions and the unwillingness to credit the other faction with good intentions are nothing new, attitudes have hardened since September 11, especially for American Muslims; ?The trust factor now is pretty low?. Most recently, after the London bombings, they feel ?misunderstood and beleaguered?.

Gibbs is Executive Director of the United Religious Initiative, an organization that works to end religiously motivated violence through dialogue and cooperation between different faiths. To this end, it seeks to include people whose voices may not often be heard in their own societies, such as indigenous people, the young, and women. Women have been crucial to its successes from the start.

URI creates ?exercises? all over the world in furtherance of peace processes. The idea isn?t to negotiate peace between nations -- only governments can do that -- but ?to create an infrastructure that will help build and sustain a peace when the politicians finally get around to declaring it?. Women are key players in this endeavor. Gibbs says, ?One thing we identified immediately everywhere in the world where the exercises worked was the increasing role of women in leadership roles in all sectors of society?.

In some Middle Eastern countries male attitudes preclude women?s participation in public life. But URI presses on, and may find its work easier as more Muslim feminists demand a role in the affairs of their countries and the overturning of laws that affect them adversely.

At the end of October, organizers of ?The First International Congress on Islamic Feminism,? held in Barcelona, called for a ?gender jihad? to refute what attendees believe are misogynistic distortions of the teachings of the Koran. They also want to counter the notion that women?s equality is impossible in Muslim societies. Three hundred or so women attended the conference, a tiny number in the larger scheme of things, but a start.

Another attempt to promote mutual respect is made by the San Francisco-based Global Fund for Women, which raises money for women?s human rights organizations around the world. In 2002-2003, it awarded 24 grants totaling $234,748 in support of ?Rights Within Religious and Cultural Traditions.? One grant went to Middle Eastern women?s groups to help them oppose ?personal status codes?, which legalize practices such as polygamy and easy divorce procedures for husbands.

While, on the face of it, it seems both presumptuous and unrealistic to assign women a larger role than men in bringing about a peaceful world, which means assigning them more responsibility as well, history suggests that they?re up to the task. In l981, 36 people, most of them women, began an anti-nuclear protest on an American airbase at Greenham Common in England, where missiles were stored. The protest became women only and ended l8 years later. That?s when the Americans packed up their missiles and went home.

###
* Cyra McFadden is a Bay Area novelist and journalist. She is also former columnist for the San Francisco Examiner. Her fiction and non-fiction have appeared in a wide range of publications including The New York Times Magazine, The Los Angeles Times Book Review, The Boston Globe, and Newsweek.

Source: This article is part of a series of views on "The Role of Women in US-Muslim Relations", published in partnership with the Common Ground News Service ? Partners in Humanity (CGNews-PiH) and United Press International (UPI).

Visit the website at http://www.commongroundnews.org

Distributed by the Common Ground News Service ?- Partners in Humanity.

Copyright permission has been obtained for publication.