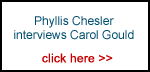 We hope that you'll feel our website is worthy enough to contribute a few pounds to the bandwidth bills.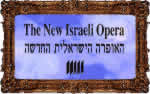 Last uploaded : Friday 11th Nov 2005 at 22:15
Contributed by : Nina Gopaul
Mauritius ?
An Iftaar with Muslims and non-Muslims. A Sabbath dinner with Jews and non-Jews. Sharing Divali cakes with Hindus and non-Hindus. The commonality? Food obviously, but it is not the only one. People of different faiths are also sharing common values. Love, respect, justice and peace are but a few of these shared values. Never has the world looked more like a global village than it is today and never has the need been so great for creating better understanding and respect between followers of different religions. Our survival depends on it.

As a Muslim citizen of Mauritius, involved in interfaith dialogue, it has always been an enriching experience to either be the host of or be hosted by non-Muslims. Mauritius, a small island located some 2,000 km off the east coast of Africa, is multi-cultural, multi-ethnic and multi-religious.

Discovered by Arabs but colonized by Dutch, French and the British, Mauritius became independent in 1968 and a republic in 1992. Its population of about 1.2 million has its origins in India, Africa, China and Europe. Christians, Hindus, Muslims and a small minority of Buddhists have learned over the years, more precisely since the 18th century at the start of the colonization period, to share the 1,860 sq km making up this tiny island of the Indian Ocean. An ongoing learning process.

With such a configuration - ethnic, cultural and religious diversity in so small an area- Mauritius has no choice but to succeed in its art of living together. The country is known for its political and social stability but there was a severe warning in 1999. Demonstrations following the death of a popular singer in police custody rapidly turned into rioting which lasted 3 days.

While the demonstrations started as protests against the governmental authorities, they quickly took an ethnic/religious coloration. These events motivated me to start working in the field of interfaith dialogue.

What causes someone to show prejudice and hatred which can eventually lead to killing a person of a different faith or culture or ethnicity? Very often, the starting point is ignorance. Ignorance leads to fear. Fear of the other one who is different, who can be demonized. Where there is ignorance, difference is considered a threat instead of a source of wealth. And where there is fear, emotions can run out of control and havoc as well as bloodshed can ensue.

History has shown us how fear can be unscrupulously exploited to serve the interests of a few or to persecute or exterminate whole populations. Building and consolidating bridges of understanding among people of different faiths are therefore of utmost importance. And a key to a successful bridge building is to create better sensitization among believers of all faiths that they share common values and that they have to work concretely on the issue. The difference in the other one should be treated as a source of wealth instead of a threat. There are so many things that can be done, for instance, start with small activities between friends of different faiths or between neighbours of different faiths. This can be taken at a local community level, then a national level and even international level.

One remarkable action at international level has been the Alexandria declaration. In January 2002, at the initiative of the then Archbishop of Canterbury, Christian, Jewish and Muslim religious leaders from the Holy Land met in Alexandria and were hosted by Sheikh Tantawi of Al Azhar University. The outcome was a statement of commitment, the Alexandria Declaration, where religious leaders of the Holy Land condemn violence as a desecration of religion and where opposition to violence is seen as a common action of all people of good faith.

In other words, this Declaration contains the basic principles of the art of living together and can be used as a model that can be applied to other parts of the world. Imagine the difference which could have been made by the implementation of such a declaration during the Bosnian war in the 90?s. Coming back to the Holy Land, one cannot fail to notice the flare-up of violence during the last few days. The Alexandria Declaration could be instrumental in bringing calm back; religious leaders should condemn violence and incitement to hatred as being contrary to the very spirit of the faiths involved.

At a more grassroots level, school children could be made to work, through workshops for instance, on the statement of commitment; how they perceive it and how they would apply it in their every day life.

Working on consolidating bridges of understanding between different communities in Mauritius also brought me to work on helping end hatred and violence in the Holy Land through fund raising activities in favour of Palestinian children and sensitizing about the situation there. Another important facet is to show that even if the situation is not an easy one, hope exists as there are people of goodwill on all sides. In July/August of this year, I visited the Holy Land and met some of the people involved in this challenging field of spreading the idea of sharing common values and using this as a tool to eliminate tensions and violence.

In Amman, participating in a workshop bringing together teenagers from Amman and Nazareth gave me the opportunity to see how well the Christian and Muslim youth got along beyond geographical borders and their commitment to work together. Like a shared Sabbath meal or a shared Iftaar, there is a multitude of small activities which can help make a difference. It may be a tiny drop in an ocean but an ocean is made up of millions of drops.

************
Nina Gopaul is a Muslim citizen of Mauritius and works in the private sector; she is active in the field of the interfaith dialogue.

Common Ground News Service, November 3, 2005.

Visit the Common Ground News Service Online: http://www.commongroundnews.org

Copyright permission is granted for publication.