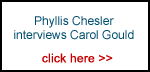 We hope that you'll feel our website is worthy enough to contribute a few pounds to the bandwidth bills.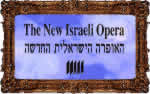 Last uploaded : Wednesday 16th Feb 2005 at 04:54
Contributed by : George Rishmawi
Registration for the upcoming season of Palestine Summer Encounter (PSE) is at its height. After a successful first season last year, organizers hope dozens of American students will take part in the program this time. The brochure promises prospective participants a trip "designed to develop relationships, break down stereotypes, foster philanthropic efforts and forge strategic partnerships to strengthen communities in the region," through living and studying in the Bethlehem area.

Interested students are asked to fill out a form stating why they want to participate. According to the organizers, most list a variety of reasons, such as desire to get to know the region, study Arabic and work with nongovernmental organizations. Some are majoring in Middle East studies, a few come from Arab-American families, a few are American Jews, and others just happen to be interested. Nearly all say they shied away from visiting the area till now because of the cost and that one PSE attraction was its reasonable price. But regardless of background, after a summer in the Palestinian territories, participants come away with a clear political picture.

"In many media outlets, you don't hear of the violence in the context of occupation, but only in the context of irrationality. You do not hear the complaints of the Palestinians as much as you hear those of the Israelis," says Jason Drake, 33, who spent last summer in the area.

Nathaniel, 23, a student at American University in Washington, was mostly perturbed by obstacles to Palestinians' mobility and the harm he thinks the settlements wreak on the Palestinians' living conditions. When his host family in Beit Sahur held an engagement party, Nathaniel learned firsthand about the obstacles visitors had to overcome to attend.

"I came back with the impression that the settlements are among the worst aspects of the occupation. They not only take Palestinian land, but also cause movement difficulties and break up the whole West Bank," said Nathaniel, who asked not to be identified by his surname.

Another participant, who asked that her name not be used for fear that Israeli authorities would limit her movements in the future, was particularly hit by the separation fence going up between Israel and the territories. "Nothing in a book can express the futility one feels while staring up at a 24-foot-high, solid concrete separation fence," she wrote in the final entry of her project journal. "Staring up at this wall that has mostly been made possible from U.S. tax dollars, I remember my stomach joining in the cries of my heart and mind for peace."

The PSE program includes an Arabic course at the Bethlehem Bible College, with credits going toward a U.S. college degree; volunteer work with Palestinian aid organizations as well as Israeli peace groups; and trips, mostly in the West Bank, but also within the Green Line. The students are hosted by Palestinian families, which lowers the price for participants; the hosts also receive some payment.

The program is sponsored by the Holy Land Trust - Bethlehem, with a California office handling contacts with students. Is this an attempt to create a Palestinian response to the Taglit-birthright program, which brings thousands of young Jewish students on visits to Israel each year? At this stage it's difficult to see a parallel, both because of the relatively limited number of participants in the Palestinian program and the essential difference in its structure: Whereas birthright provides a broad public with a brief, intensive experience, the PSE demand a greater commitment of time, money and activity. Nonetheless, the organizers' expectations are not much different. The Palestinians also want American students to come away from their program with a more positive view of them.

"Our main goal is to get people to come to Palestine and see the situation on the ground," says George Rishmawi, program coordinator at Holy Land Trust. "It also helps to improve the Palestinian image around the world and shows support to our people."

Participants are aware of the difficulties involved in the program. Its Internet site advises them not to volunteer information about the purpose of their trip upon entering and leaving Israel. Luke Peterson of Texas, who was on the program last year, said that he told security personnel at the airport that he was a Christian on pilgrimage to the holy sites, instead of declaring his real purpose. Several interviewees asked not to reveal their names in the article as they are worried they will not be permitted entry to Israel in the future.

There is also the matter of personal safety, although last year's participants said they felt no personal danger whatsoever. "I felt protected by the Palestinians. On the contrary, I have felt the most unsafe and vulnerable when encountering Israeli soldiers," one student wrote in her journal - despite the fact that the organizers say group members had no encounters with soldiers aside from having their documents examined at checkpoints.

Currently the program limits contact with Israelis to peace activists and soldiers they may encounter en route. "In an ideal world, our students would live with a Jewish family as well as with a Palestinian one, but this doesn't happen," adds Joshua Keaney of Middle East Fellowships, the American office that helps arranges this and other tours to the area.

Much of the students' activity in the territories is academic and social, but some
participants last year also engaged in political activity, in demonstrations or by helping Palestinian organizations. One conducted research on the separation fence for the Beit Jala municipality, later drafting a sharp denunciation of Israel and the U.S.

"One Palestinian asked me recently, `Why does the U.S. always support Israel and hate the Palestinians?'" he wrote in his journal. "I said nothing, but instead made a gesture with my right hand in the air, rubbing my four fingers against my thumb. The answer is massaari, money. There is money to be made in the occupation."

George Rishmawi says the program organizers neither want nor encourage participants to engage in political activities, but "if they are already here and they want to take part in a demonstration, we will not prevent them from doing it."

It's too soon to talk about the number of participants this summer, though organizers are reporting brisk interest. The offices of Middle East Fellowship in California arrange other tours to the area: pilgrimages, "Reality Tours" - whose purpose is to "show people what occupation is," says Josh Keaney - as well as groups that assist Palestinians in the olive harvest. The organizers also suggest a variety of reasons why the potential participants, chiefly students, should visit Palestine this year: to form a personal impression of the situation, to assist the Palestinian economy, to receive college credit, to work on a volunteer basis and even to chalk up a culinary experience. "The Arabic speaking world," their ad says, "is known for its excellent cuisine and for its incomparable hospitality."


If interested to visit Palestine see:

George Rishmawi
Coordinator,
Travel and Encounter Program


://www.pngo.net/events/palestine_summer_encounter_2005.