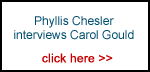 We hope that you'll feel our website is worthy enough to contribute a few pounds to the bandwidth bills.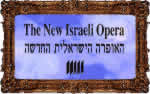 Last uploaded : Monday 1st Nov 2004 at 06:45
Contributed by : Donald H Rumsfeld
This statement may be read in its entirety at the link:

http://www.defenselink.mil/home/articles/2004-10/a102804a.html


Extract:

Rumors About A Draft Are False
By Defense Secretary Donald H. Rumsfeld

WASHINGTON, Oct. 28, 2004 ? The peculiar thing about myths is that even the most far-fetched can be nearly impossible to extinguish. This is especially so when there is a vested interest in some quarters in keeping them alive. Like many Americans, I have recently heard a great deal of misinformed talk about a so-called "secret plan" to bring back the draft. This plot is so secret that it doesn't exist. Neither our commander in chief nor the secretary of defense know anything about it. That's because it simply is not true...

***********************
Current Viewpoint is grateful to the Department of Defence Press Office for this link.