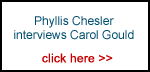 We hope that you'll feel our website is worthy enough to contribute a few pounds to the bandwidth bills.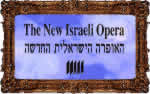 Last uploaded : Tuesday 1st Jun 2004 at 21:38
Contributed by : Ron Pundak
Sustainable peace in the Middle East is dependent upon more than politically negotiated agreements. It will succeed or fail as a consequence of the depth and warmth of cross-border human relations. Diplomatic efforts
are necessary, providing international legitimacy and a legal basis upon which future relations will be built. Similarly, the issue of security must be seriously addressed. Future conditions must provide stability and liberation, both for the individual from the daily threat of terror and for the collective from the threat of war.

However, the road to peace must follow a more multi-dimensional approach, which considers political agreements and security issues, as well as economic and commercial matters and the relationship between Arabs and Israelis. Peace must be approached through the grassroots of the
populations involved as well as via the political leadership, and will only
be achieved when these two sectors - the public and the political - converge in ideology and practice.

As a non-governmental organization that maintains close contact with Arab and Israeli non-government organizations, the Peres Centre for Peace is a good example of an organization that promotes civil society projects. As I
write, twenty Palestinian and Israeli journalists are participating in a workshop in Germany; thirty Palestinian and Israeli physicians are involved in a planning workshop in Italy; Palestinian and Israeli children are
playing sports together in mixed teams; and Palestinian and Jordanian farmers are working to enhance their crop yields through Israeli
agricultural inputs.

Civil societal cooperation can act as a complement to governments, fulfil peace-building needs and cooperate in ways not feasible for the cumbersome machinery of governments. To achieve cross-border cooperation, common Arab and Israeli interests must be identified, and projects that address these concerns must be developed.

Flexibility is essential in designing the scope and nature of the realm of activities. Emphasis must be placed on addressing issues of immediate and vital concern, as well as those that have the potential to impact on broad cross-sections of the populations of the region. Projects must be instigated in line with a thorough understanding of the existing asymmetry.

Each side must investigate what it can contribute to the other, to the benefit of all parties.

Improving Palestinian medical facilities through the sharing of Israeli know-how is an example of one such activity. Today, this includes healthcare programs that provide medical supplies to Palestinian hospitals, the training of Palestinian doctors in state-of-the-art facilities, and investment in Palestinian healthcare infrastructure. Palestinian nutritional needs should be addressed through joint agricultural initiatives, including projects focusing on water, crop export and pest
control. Such projects can only be successfully implemented with effective cross-border cooperation, allowing maximum benefit for all parties.

High-level business and industrial players also have a significant role to play in the quest for civil society cooperation. The private sector should be encouraged to embark on mutually beneficial economic endeavours that harness the best of each society for the good of all. As astonishing as it sounds, such endeavours are taking place despite the present circumstances
and climate, with Palestinian and Israeli businesspeople engaged in ongoing activities and dialogue.

Promoting integrative cross-border cooperation between students and academics will engender a sense of shared destiny and an understanding that exchanges of knowledge and expertise can only result in improved outcomes for everyone concerned. Current successful meetings between Palestinian and Israeli students provide an excellent medium through which to engage this
segment of civil society. It is critical to build ties among students before they become the economists, scientists, politicians, journalists and healthcare providers of tomorrow.

The adoption of peaceful values is also a prerequisite to the renewal of meaningful relationships between Arabs and Israelis. Successful peace education must start with youths on both sides of the border, and must be
facilitated by a long-term strategy for its implementation. Formal educational frameworks are not always the only appropriate vehicle for
peace education, so other methods, like activities dedicated to peace education through sports, theatre, cinema and creative arts, are being explored. Such informal education frameworks, which bring the sides closer
together physically and emotionally, can touch the lives of youngsters in a way that formal schooling cannot, and are ideal mechanisms for exploring the values of peace and tolerance.
In addition, Arab and Israeli public opinion must be addressed with regard to the official peace process and a solution to the conflict. To tackle this effectively, Israeli and Palestinian NGOs conduct bilateral seminars involving influential members of both societies, like journalists and politicians, who can act as agents for change.

It is responsibility of everyone interested in promoting peace to become involved in those aspects of cross-border civil society cooperation, which can make a positive contribution towards the goal of living side by side in harmony.
*******************************************
Ron Pundak, the Director General of the Peres Centre for Peace, was one of the architects of the Oslo Accords. This commentary is taken from
bitterlemons-international, an online newsletter that publishes Israeli and Arab opinions.
Source: Bitterlemons International, May 13, 2004
Visit the Bitterlemons International website at

http://www.bitterlemons-international.org/

Distributed by the Common Ground News Service.
Copyright permission has been obtained for publication.

Please visit:

http://www.sfcg.org/cgnews/middle-east.cfm
..