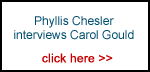 We hope that you'll feel our website is worthy enough to contribute a few pounds to the bandwidth bills.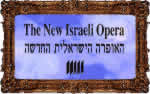 Last uploaded : Tuesday 13th Apr 2004 at 21:33
Contributed by : Americans for Peace Now
APN Welcomes Israeli Settler Evacuation:
A Positive Step Forward in a Larger Process & Vindication of Peace Now Perspective

Washington, D.C.:
13 April 2004

With Israeli Prime Minister Ariel Sharon slated to meet with President George W. Bush tomorrow to discuss Israel?s unilateral disengagement plan, Americans for Peace Now (APN) today expressed its support for the evacuation of Israeli settlers from Gaza and parts of the West Bank that lies at the heart of this proposal. APN?s mission is to enhance Israel?s security through peace and to support the Israeli Peace Now movement.

?Americans for Peace Now would prefer to see Israel negotiate its settler withdrawal with the Palestinians in order to improve the prospects for stability in the region. We also believe that Israel must withdraw further from the territories than what Prime Minister Sharon is proposing in order to actually end its occupation and to attain true security. Nonetheless, Prime Minister Sharon?s recognition of the need to evacuate settlers from the occupied territories is still a positive step forward in an overall peace process that will require much more to be done,? said Debra DeLee, President and CEO of Americans for Peace Now. ?Prime Minister Sharon may not implement his entire evacuation plan, and he may refuse to consider deeper withdrawals from the West Bank. But having the godfather of the settlement movement publicly support settlement evacuation at some level sets an important precedent that future Israeli leaders may follow.

?We also see the evacuation proposal as vindication of Peace Now?s long-held belief-a sentiment now shared by the majority of Israelis-that settlements need to be removed from the territories in order to improve Israeli security, save Israeli financial resources, and separate the Israeli and Palestinian populations. Prime Minister Sharon is now catching up with where Peace Now and the Israeli public have been for some time.

?Finally, the evacuation of settlers presents the Palestinian Authority with a new chance to assert its control over Gaza and parts of the West Bank. We encourage Palestinian leaders to take advantage of this opportunity to fight terrorism, restore rule of law, and help create a political environment conducive to renewed peace negotiations in the years ahead. The Palestinian Authority must ensure that Gaza does not become ?Hamasland? after the evacuation.?

APN has sent an extensive White Paper to the Bush Administration and Congress outlining conditions that the U.S. should insist upon in order for Israel to gain American support for aiding the settler evacuation. The White Paper can be found on the APN web site at:

http://www.peacenow.org/settlementevac.html.

APN representatives will be available to talk with reporters during the course of Prime Minister Sharon?s visit. Mark Rosenblum, APN Founder and Policy Director, can be reached at (914) 224-8064, and
Lewis Roth, APN Assistant Executive Director, can be reached at (202) 728-1893 or (202) 352-3052.