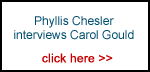 We hope that you'll feel our website is worthy enough to contribute a few pounds to the bandwidth bills.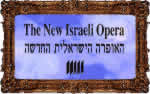 Last uploaded : Sunday 14th Dec 2003 at 15:29
Contributed by : Walid Batrawi
Palestinians and Israelis Choose the Extreme to Break the Ice between Both Nations
******************************************[Editors' Note Jan 2004: This link provides an update to this December 14 article:]

http://www.haaretzdaily.com/hasen/spages/378900.html

******************
The fever of political meetings between Palestinians and Israelis, whether official or unofficial, may end up with a political solution to the conflict between the two nations but is yet far from breaking the ice among citizens on both sides who have suffered during the past three years.

Away from politics, not in Jerusalem, London nor Geneva but in Antarctica four Palestinians and four Israelis chose to break the ice in their own way.

Led by the Israeli mountain climber Doron Erel the group will travel to the coldest point on earth in an attempt to better understand each other and team up to reach one goal despite their political and religious differences.

The 35-day expedition, set up for January 1st, 2004 is not only a challenge to beat the difficulties of nature but ?will help to light the imagination of others, especially the younger generation on both sides. This expedition will never replace political attempts and activities among the Palestinian
and Israeli peace camps but is an addition? says team leader Doron Erel.

The idea explains Erel came as a symbolic move to demonstrate to the whole world that the boat is not sinking ?both Palestinians and Israelis are in the same boat that has to reach the shores of safety. During our expedition
we will work together for 35 days to reach a shared target, we either win together or lose together.?

Olfat Haider, a Palestinian sportswoman who lives in Haifa will be joining the team out of her belief in peace and the necessity for coexistence between the two peoples ?our mission is a peaceful one. I believe in peace and also believe that despite all differences people can coexist.?

Olfat says they had chosen Antarctica for their expedition because ?no one has claimed sovereignty over this particular spot of the earth. Antarctica is a dangerous place and therefore as a team when we face danger together
we can only think about ourselves as human beings and will put aside our differences. If we survive the trip together this means that we can coexist.?

When joining the team Nasser Quoas a Palestinian from East Jerusalem who lives in the Old City was faced with criticism from his friends and family ?people told me that peace between Israelis and Palestinians is far away from reality, but I insisted that peace can be made if both peoples know each other better and if we go to explain to the Israelis our principles
for peace. The psychological barriers between us should come down despite the real barriers on the ground.?

Quoas who was sentenced in 1988 to 3 years in an Israeli prison for active membership in the Fatah organization, later went on to serve as the personal body guard of late Palestinian leader Faisal Husseini.

During his work Quoas encountered many adventures but sees this one as ?a new crazy adventure that deserves a try? he laughed ?I have always fought for our rights, this time I fight peacefully. The expedition will indeed be
hard for us all but I am sure we will be able to succeed at the end. Our success should be a message to the whole world that despite the
difficulties we live under it is still possible to live in peace.?

This expedition that was officially announced in Berlin last July is initiated by Extreme Peace Missions, a non-profit organization which
believes that sports can bring people together.

Initiator Heskel Nathaniel, an Israeli currently living in Germany, who will also be on the team, explains that the initiative goes beyond the
expedition ?we are trying hard to do the fundraising through sponsorship and donations for the sustainability of the organization to continue with activities to spread the message activities in different forms such as seminars, conferences, congresses and school visits in Israel and Palestine with the participation of people from both sides and of course we will
start preparing for the next ?Breaking the Ice? mission for 2005.?

The expedition that is expected to attract large media attention remarks Nathaniel will be documented ?a film on ?Breaking the Ice? will be produced and come to the screens next May or June.?

?Breaking the Ice? is Extreme?s first project. According to Nathaniel the team of eight (two women and six men) will start their trip by sailing ?from Patagonia in southern Chile. We will arrive to a small town, Puerto
Williams in the southern tip of South America on the 29th of December. After celebrating New Year?s Eve there we will board the boats
and start the voyage.?

Sailing for two days along the shore next to Cape Horn, the team will then head south to the open sea. ?The journey to cross the Drake Passage will be very extreme for the team. The waves are huge, the winds are strong and
we will be wishing not to have started this journey the first place? laughs Nathaniel.

After 5 hard days of sailing through the open sea, they will have the first images of Antarctica explains Nathaniel ?we will get to Deception Island, a volcano mountain, have a short break, get our feet again on a steady soil
and then continue along the Antarctic shore sailing in a magnificent country, virgin, pure and natural. We will sail between icebergs, frozen sea, whales and Dolphins and will encounter many sea birds, and thousands of penguins all around us. This trip will take us another four to five days until we reach the shore on Crystal Sound - 66 degrees south?.

The team, loaded with equipment and sledges, will trek on the ice for about 30 km to the base of the unclimbed mountain. ?Once climbing the mountain, which we will have to find a route according to the terrain and the weather conditions, and standing on top of it's summit we will conduct a ceremony, we have brought something symbolic with to leave there and we will baptize the mountain with it's new name that will be registered in land maps later
through the assistance of the British Antarctic Survey in the UK?, says Nathaniel.

The psychological and mental elements are the decisive issues in such an expedition ?more than the physical stress, a person gets to know all kind of new feelings and sides of his or her character? Nathaniel imagines ?it is a very intense experience, you are far away from home, isolated with a group of people that you hardly know, you spend every minute together with
each other without any privacy with the difficulty of predicting how other people would cope with all that. The main issue is that none of us can say at any point ?I have had enough -- I want to leave?. We will share our destiny together as colleagues and neighbors from the first to the last moment.?

# # #

Walid Batrawi is a free-lance journalist based in Ramallah. He is the winner of the 2003 Natali Price for excellence in reporting Human Rights,
Democracy and Development in the regional category of the Arab world, Iran and Israel.

Visit CGnews website at:

http://www.sfcg.org/cgnews/middle-east.cfm

Distributed by the Common Ground News Service.

Copyright permission has been obtained for publication.