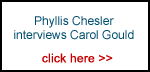 We hope that you'll feel our website is worthy enough to contribute a few pounds to the bandwidth bills.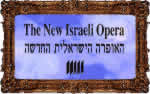 Last uploaded : Wednesday 30th Jul 2003 at 22:29
Contributed by : Chaya Rivka Schiloni

From the MEET Report (Mideast Education Team):

It is not generally the aim of the MEET Report to probe the Israeli governments' actions. We understand the tremendous worldwide and internal political pressure they are operating under and that they need support from Jews in the diaspora (and other Americans). Any support they can get.

However it is also not the aim of the MEET Report to be diplomatic. Or charming. We leave that to the politically correct Jews in Hollywood. This week it looks as though Israel has hung a giant Israeli flag on the Knesset--one that had been thrown in with the 'whites' laundry and bleached by mistake. Where are the blue stripes and the Star of David?

Even the pundits with the most behind-the-scenes perspective on the "Bush Push" must be baffled by now. Sure, sure--the theory that no one, least of all Bush, really expects to implement the road map, has a certain appeal. After all, it is the American presidential legacy to say one thing and do another when the issue has anything to do with Jews and Arabs.

But this looks like capitulation, not the traditional Israeli chess game in which pawn, knight and rook are sacrificed to save the King. This time it looks like the Queen herself is being hung out to dry waving a white flag of surrender..

Last week, 26 Palestinian Arabs were arrested for committing or trying to commit terrorist acts. This week, the Israeli Embassy announced that 250 terrorists have recently been released from Israeli jails. Hundreds more are expected to be let out.

Last week several Palestinian Arabs were arrested at checkpoints on suspicion of terrorism. This week the Israeli Embassy announced that many checkpoints would be eliminated.

Undercover operations just announced that a future plan to bomb a disco was conceived and written up in PA headquarters. It was also just announced by the Israeli Embassy that plans to relinquish control of security operations would be implemented in more PA inhabited territories .

Last week, a series of bombs and missiles and rockets, all of which cost money to build or buy, were fired from various locations onto several Israeli residential areas. Today, the Israeli Embassy announced that it would work hard to grant more earning power to the Palestinian Arabs by granting an additional 5000 work permits. Also, they will release NIS 72 Million that had previously been frozen due to terrorism and give it to the PA.

I am baffled. This is a list of ironies that won't come out in the wash.
*******************************************
Chaya Rivka Schiloni is Director of the
Mideast Education Team in Ithaca, New York.
For more articles click on
http://www.meetnet.org
go to M.E.E.T. Reports and view our archives.