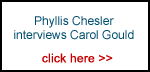 We hope that you'll feel our website is worthy enough to contribute a few pounds to the bandwidth bills.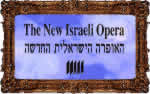 Last uploaded : Sunday 25th May 2003 at 16:33
Contributed by : Maria Sliwa


Nathalie Soussan loves her native France but thinks she may have to build a life elsewhere.

At 21 she is an intern for the French House at Columbia University in NY City, and says she is afraid to return to France because of the pervasive acceptance of anti-Semitism and violence against Jews in her country. Soussan is Jewish.

There are about 5 million Muslims and 650,000 Jews in France, the largest number for both communities in Europe. Most of the attacks on Jews occur in Paris suburbs and other neighborhoods where Jews and Muslims live in close proximity.

"Since the French, Jewish and Muslim communities are both the largest, it is not surprising that misinformation and lack of education can lead to anti-Semitic hate crimes in France," Laila Al-Qatami, spokesperson for the American-Arab Anti-Discrimination League, said in a recent e-mail. "As documented by the recent national report on hate crimes in France, these quadrupled in 2002, with over half the attacks aimed at Jews."

The outbreak of the Palestinian Intifada on September 28, 2000 sparked a wave of Middle East related anti-Semitic incidents worldwide, with the largest number of European anti-Semitic attacks occurring in France: 1,300 recorded since 2001, the highest level since World War II, according to the Wiesenthal Center.

At the same time there has been an increase in the number of Jews leaving France to live in Israel. According to Israeli government figures, 2,556 French Jews immigrated to Israel last year. This is double the number a year earlier and the most since the 1967 Six Day War. Though the Jewish Agency in Paris said these figures were "more about protecting Israel than fleeing France," a recent poll published by the JTA Global News Service said that more than a quarter of the Jews in France are considering leaving in the wake of the serious attacks targeting the country's Jewish community.

As incidents increased, many French Jews gave up calling the police and claim authorities are downplaying anti-Semitism. Instead, they are logging complaints with the SOS Truth and Security Organization, a grass roots group established in Paris by a former police commissioner. Data on the incidents is compiled, analyzed, and published by the Wiesenthal Center.

"Though a lot of Jews in France feel very French, they also feel abandoned by their government because the officials have not acted strongly enough to stop the violence," says Soussan, who will return home to Paris in June.

"The French government is doing what it can. There have been anti-Semitic incidents in the past, and unfortunately there will likely be more again," Emmanuel Gagniarre, of the French Embassy in DC said in a recent interview. "Most of the time these incidents are the deeds of young people of Arab and North African descent, who live in the rougher neighborhoods, in the suburbs of big cities, with the backdrop and international environment that is not very conducive to peaceful relations."

Early last month, Agence France-Presse reported that Jacques Chirac called for the "utmost vigilance and firmness," in the face of racist, xenophobic and anti-Semitic acts, noting he was worried that the war in Iraq would spark further tensions between Jewish and Muslim communities in France. Around the time of Chirac's statement, French Interior Minister Nicolas Sarkozy publicly briefed police officials on the new "double zero tolerance" security legislation against racism and anti-Semitism just passed by the government. As part of this new regulation, demonstrators will not be allowed to carry flags with swastikas and other anti-Semitic, non-neutral symbols. The French police also recently announced the formation of a new unit to investigate racist and anti-Semitic crimes, and stepped up police protection at synagogues and Jewish schools.

This was not the first time officials acted according to Gary Ratner, executive director of the American Jewish Congress West Coast Region.

Ratner met with members of the French government last summer to discuss concerns over the country's rising tide of anti-Semitism. He praises the work of Sarkozy and says that during these meetings, Sarkozy not only made commitments to crack down on anti-Semitic acts but also followed through on his promises.

"There was a beefed up police presence at Jewish institutions," Ratner said during an interview. He also noted a decrease in the number of incidents.

But Soussan says Sarkozy and government officials are not really tackling the problem: "They are not taking preventative measures at all, but rather wait for something to happen first and then act."

Anti-Semitism is not new to France. "France never purged itself of anti-Semitism, just hid it," said Daniel Pipes in a recent e-mail. Pipes, an expert on militant Islam, was recently nominated by President Bush to serve on the board of the US Institute of Peace.

"It is important to remember that Muslim anti-Semitism is different from Christian anti-Semitism and is relatively new for France in modern times," said Toni Kamins, author of The Complete Jewish Guide to France, in a recent e-mail. Both Pipes and Kamins say that of the two, Muslim anti-Semitism is more likely to erupt in violence.

Social and economic factors may be to blame. Today, many of the Muslim families from North Africa live in grim, drug-infested high-rise suburbs on the outskirts of French cities. Their community lacks cohesion and is split within itself by ethnicity, history, religiosity, politics and class. Kamins says Muslims are regarded with fear, suspicion, and hatred by many French; and while Jews were eventually accepted into French society, Muslims are not. "Unemployment among Muslim immigrants is high, education is an afterthought, access to mainstream French society is nearly impossible, and being arrested for suspicion of this or that is common," Kamins says.

Experts note that these impoverished Muslims feel they have become the victims of institutionalized racism, and see the Jewish community as more affluent and better integrated than they are.

Some Muslim experts blame the violence on the growth of radical Islamic movements. Dr. Gilles Kepel, a Muslim and director at the French Centre for Sociological Research, explained during an interview with an Arab weekly magazine, Ain-Al-Yaqeen, that a majority of these radical movements are the result of an alliance between poor urban Muslim youth, the Muslims of the petite bourgeoisie, (who feel marginalized and excluded from political privileges), and those he calls the "bearded engineers," or graduates of state universities, who distort the broad tenets of Islam to serve their political needs.

Other French Muslims, like deputy mayor of Sannois in Val d'Oise, Rachid Kaci, encourage the cultivation of an Islam that is cut off from the foreign influences of extremism, and are outspoken against anti-Semitism.

These radical movements are encouraged by various cooperating associations, Kaci says. Fundamentalist proselytizers diligently work the housing projects and the prisons in France for new converts. With monies obtained from Saudi Arabian subsidies, and donations from a sincerely openhearted and pious community, the Union of French Islamic Organization (UOIF) appeals to the unemployed North African Muslims in the ghettos, providing an alternative social-service network that is often better than the French one.

At the same time, the U.S. has also experienced an increase in reported anti-Semitism. "There were 1559 anti-Semitic cases reported in the U.S. last year, which is up eight percent from the year before. Many of the events grew out of anti-Israel demonstrations on campuses," Aaron Brietbart, senior researcher at the Simon Wiesenthal Center said in an interview. The Anti-Defamation League also reports an increase in pro-Palestinian rallies across the country, which the ADL says go far beyond legitimate criticism of Israel to promote anti-Semitic hatred and anti-Israel sentiment.

Extremism may be a factor of increasing anti-Semitism worldwide. According to Pipes, every militant Islamic organization across the globe preaches anti-Semitism, many in public, some more discreetly: Nearly all refer to a battle to the death with Jews. The assassination of Wall Street Journal reporter Daniel Pearl in Pakistan, for example, was filmed by Islamist executioners who forced him to look into the camera and confess his Jewish origin before they beheaded him.

"This way of thinking has damaged the Islamic religion over the years more than it has served it," Kepel says. He predicts a decline in extremism will give way to a generation of Muslims who will free themselves from Islamic movements, and will open up a new era for Islamic society, which he calls "the era of Muslim democracy."

Ihsan Alkhatib, an immigration attorney and doctoral student of international relations in Dearborn, Michigan, says the issue of Israel has created tension between Arab Muslims and Jews almost everywhere.

"Jewish support for Israel is due to tribal solidarity, regardless of the merits of the case," Alkhatib said in a recent interview. "The animosity displayed against Jews by the French Arabs or Muslims is also due to tribal solidarity or 'Assabiyeh.'"

Al-Qatami notes that there have been hate crimes against Muslims and Arabs as well in France, following the September 11, 2001 attacks. She is hopeful that the recent actions by the French government, including the formation of a Muslim National Council, will "serve to prevent future hate crimes for all the citizens of France."

In the wake of the violence, Kamins encourages Jews not to remain silent. "France is the third largest Jewish community in the world," she says. "It is important that the Jewish community of France assert their rights for protection. Pressure from other governments should also be exercised."

Maria Sliwa is a graduate student of journalism at New York University.