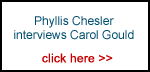 We hope that you'll feel our website is worthy enough to contribute a few pounds to the bandwidth bills.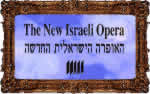 Last uploaded : Monday 18th Nov 2002 at 01:21
Contributed by : Richard Ford
Now is the time to stand up and support our Chief Rabbi.

Let us look at these four books:

Spy Catcher

Satanic Verses

Kosher sex

The Dignity of Difference.

What have they all got in common? They have all been banned. Why?

'Spy Catcher' by Peter Wright. You can understand, giving away state secrets etc but you would be hard pushed to find any.

'Satanic Verses' labelled as heresy by the Moslems. Again if you found anything bad about this before you fell asleep reading it you'd be very lucky. Still he was threatened with a "fatwa" or execution for writing it.

'Kosher Sex' by Rabbi Shmuley Boteach That bad word that Jewish people shouldn't think about. Kosher? A book by a man who really understands women. That deserves an award on its own. Banned and denounced by people who didn't even read the sleeve notes.

Finally, 'The Dignity of Difference' by Chief Rabbi Dr. Jonathan Sacks. We've all read the 'Jewish Chronicle' this week. The saga goes on. The Orthodox world has said it is unfit to bring into the home. Rabbi Yosef Shalom Elayshiv pronounced that some of passages contained heretical views. Rabbi Bezalel Rakow of Gateshead asked for it to be banned. UJIA, however, are seeing sense and sticking by the Chief Rabbi by considering pulling out of the Manchester Encounter Conference after withdrawing Rabbi Sacks' invitation to give an address. Rabbi YY Runinstein said it was "very regrettable" but in view of the controversy, Encounter were withdrawing the invitation.

I wonder how many of these Rabbonim have actually opened the book and read it cover to cover. I have read most of it now and it is fascinating. I spoke to the chief Rabbi myself about it and he confirmed the conclusions I had reached that this book was not written solely for the Jewish Community. As a way of bringing people from different faiths together it is nothing short of brilliant. It is far reaching and thought provoking.

Mike Mendoza, my fellow director at Shalom FM and currently broadcasting on LBC wanted to ask his mainly non-Jewish listeners, why do people hate the Jews? Well, you're looking at one of the answers.

Jonathan Sacks is not their Chief Rabbi. He is the Chief Rabbi of the United Hebrew Congregations of the Commonwealth. He is loved and respected in the main by the Masorti, Reform & Liberal as well. It seems right from the days of the Hugo Gryn memorial meeting at Congress Hall and that letter that the Ultra Orthodox have been running a witch hunt to oust him. They say he's not religious enough and they oppose him. Shouldn't they mind their own business? I'm sure it was them that tipped of the Guardian in the first place that there might be some controversy with Dignity of Difference otherwise how would they have known about this book?

It's time that clear thinking Jewish people from all sides of the religion stand up and be counted and say that we support one of the best Chief Rabbis and ambassadors for Judaism we have ever had and not let his position be compromised by people who don't recognise him anyway.