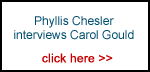 We hope that you'll feel our website is worthy enough to contribute a few pounds to the bandwidth bills.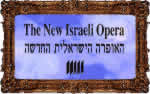 Last uploaded : Sunday 17th Nov 2002 at 12:03
Contributed by : Sheila Raviv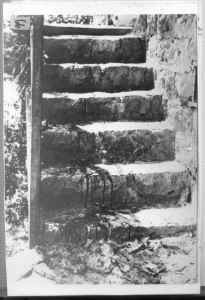 (Photograph: Hebron after the massacre of Jews in 1929)
16th November, 2002

Have you ever been in that confusing place when your mind is so full of information that you find it difficult to seperate the thoughts into a
logical order? This week has been both fascinating and challenging, kindly and filled
with horror, informative and ignorant -- in fact, confusing.

If anyone needed convincing that the "type" of Israeli was of consequence to our enemies need only look at the two "pigu'im" [terror attacks ]of this week to understand this is not so. More disparate views, religious, political, idealogical, could not be found in two groups of people than those in Kibbutz Metzer and Hebron.

Kibbutz Metzer: warm, good relationship with their Arab neighbours. Early this week, Revital was talking to the father of her children on the phone. She heard a rumpus outside as she walked into the children's bedroom and her husband
heard the shots and screams over the phone as a terrorist of Islamic Jihad walked into their little home, up to this 34 year old mother and her two little sons (aged 4+5) and shot them at point blank range. 5 people died that day.

Hebron: a group of relgious Jews had finished Friday night prayers at the tombs of our forefathers [Editors' Note: the Tomb of the Patriarchs, on land purchased by Abraham thousands of years ago] and as they began to wander home to their Shabbat meal they were sprayed with automatic weapon fire, cutting them down like wheat in a field. At the demand of the international powers the IDF had withdrawn
from Hebron one month ago and as the few soldiers who were guarding the right of Jews to reach their Holy sites ran to help the fallen, they too were fired upon.

At least 12 dead and 15 injured. Is this freedom of prayer?

I went to Tel Aviv anyway, suffering the agonising traffic jams caused by the "practice" attack/rescue on a tall building. Most of the roads entering TA were closed off. When I did arrive I met Nitzan Aviram, a film producer. He was involved in many major Hollywood-style projects but has decided to concentrate
on documentary presentations, for which he has received many accolades.

Nitzan is looking for funding to produce a response to the disgusting and terrifying Egyptian production "Protocols of the Elders of Zion". Don't think it is only aired in the Arab countries....there is a satellite dish very close to you which is relishing next week's episode.

After meeting with Nitzan I went to visit two girlfriends and the conversation, as always, led to Hasbara [PR]and countering the anti-semitic press. Then, just in case you think life is always a mad intellectual rush, on Thursday I had my usual relax with two girlfriends, just drinking coffee and talking about the children, and what to cook for Shabbat!

On thursday afternoon I went to my friend Valerie's where she hosted a group of women to meet Naomi Ragen, the excellent authoress, journalist and activist in hasbara. Naomi told
us of a young Haredi woman who was a battered wife. This young woman then committed a terrible crime - she told the authorities. As a result she was stripped of her home, her 12 children and any chance of a future. More resilient than most she fought back and is currently living in an empty old basement store, her last asset, shunned by her peers and no-where to turn. She needs
help and Naomi Ragen has taken her on as a project. She needs a loan to buy some stock and set up the basement as a little shop, so that she can feed and clothe herself and find her way back into the world.

One of Naomi's plays is being presented all over Israel to awaken the public to this phenomenon which plagues all sectors of all societies in the world.

Thursday evening...a birthday celebration at a delightful dinner in the King David. One of the guests was Alistair Crooke, who, as Javier Solana's assistant, has been deeply involved in trying to stop the Intifada and reach an agreement with Hamas/Fatah. The following is my
reading of the situation. The money to their "fighters" has dried up, so Hisbolla
is paying for these deathmakers to perform their horrific acts. Hamas is willing to stop the violence, but have less and less of a voice.

Though filled with good intentions and being disturbed by their murderous methodology Mr Crooke
seems to have the wrong end of the stick......back to the European need to blame the raped woman for dressing inappropriately, i.e. blaming Israelis for being there! The team's new plan will feed Saeb Erakat with some wonderful
material for "enlightening" the world by their suggestion to bring South African activists to teach the Palestinians to achieve their aims without violence.

THERE IS NO POSSIBLE COMPARISON BETWEEN SOUTH AFRICA AND PALESTINE. THE INDIGENOUS PEOPLES OF THIS AREA ARE THE JEWS. The current Palestinian people are a conglomerate of guest workers brought in during the latter part of the Ottoman period and the time of the British Mandate, from
Iraq, Syria and Egypt. Do not be fooled. This is not a fight against the evil oppressor who came from the outside and stole the land. Those same guest workers who now overwhelm Europe may well have similar plans.

Yesterday my faith in the basic goodness of mankind was restored!! Zvi and I had lunch with the Dutch Christians for Israel, who have brought thousands and thousands of tulips to beautify the city of Jerusalem. What wonderful, kind, genuine people. The warmth, the kindness, the love....

I am sorry that it is such a long article this week, but I crammed so much into 7 days!!!

Be well, dear readers, and pray for the souls of those who died and the sanity of those who survive.