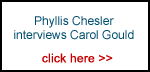 We hope that you'll feel our website is worthy enough to contribute a few pounds to the bandwidth bills.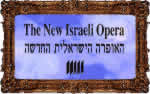 Last uploaded : Saturday 12th Oct 2002 at 15:36
Contributed by : Arlene Peck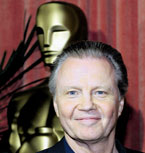 (Photo: Jon Voight)


So much talent! So many causes! Seldom does a day goes by that I'm not invited as a press member to some benefit raising money for abused children, battered women, and even some to save the whales…(or ferrets.) So, it got me thinking when PR maven, Edward Lozzi called me recently about an upcoming project that he's working on. The victims of Arab terrorism in Israel. I told him he's dreaming when he said, "They hope to get the names like Spielberg and Streisand to head the committee to bring the children in from Israel who have been blinded, maimed and orphaned by the Palestinian intafada." Yeah, right. Have you noticed how deafening the sounds are from the movers and shakers in Hollywood when it comes to helping Israel? Their silence is shameful!

I don't know why they think the pain and suffering from their fellow Jews in Israel is any less compelling than the homeless or the soup kitchens. Maybe the gilded and guarded lives of the celebrities in Hollywood keep them blissfully unaware of the need for them to be vocal in the matters of the Jewish issues. Quite possibly they are so intermarried and assimilated that they've lost their Jewish identity and relate more to vegetarianism and anti-Smoking more. I doubt if many of the Power Brokers in Belair or Hollywood's Jewish households are even aware of their heritage. Has anyone ever told them that Israel is presently fighting for its very existence?

Maybe they would care if they thought that Israel was the underdog. For some reason, that's whom they feel they always have to promote regardless whether it's deserved or not. I don't know. Has anyone told them that while the victims of the horror of 9/11 have been compensated to the tune of many millions of dollars? Yet those in Israel receive nothing? Would they care?

I know I've probably been guilty of not pushing more. I've had Ed Asner on my celebrity television show and was so in awe of the man that knowing his influence and intellect I didn't call him on leftist attitudes that I knew he had. Instead, I played it safe and kept the conversation general and, we spoke about show business. I should have asked him why the power people like him weren't leading the Pro Israel demonstrations the same way that they constantly do for groups such as the NRA, ACLU, or various unions. How many of them defend the leftist tyrannies. Barbra Streisand recently headed a massive "A" list in Hollywood for the Democratic party. Yet, I've never seen any of the names, of which many of them were Jewish, on causes for Israel. Is it too 'politically incorrect' to carry a banner for Israel? Truly, I've attended many rallies for Israel both in the Los Angeles area and NYC and don't remember any stars participating in any of them. Why not? Are maimed Jewish children from Israel not as important as deprived children in Watts? There seems to be no lack of non-Jewish causes with which they choose to be come involved. The wings of Los Angeles hospitals are certainly covered with their famous names. What even dismays me even more than their lack of involvement is how easily some of these prominent 'stars' such as Richard Dreyfuss and Woody Allen join the ranks of the 'self-haters' and go all out to 'punish' Israel for being any successes they have defending their country.

Recently, I received e-mail from a man of the caliber of Theo Bikel whom I had long considered a dear friend telling me when I wrote a column advocating transfer, "Your views are abhorrent to me as I know they are to most Israelis. Also, regardless of what you state in your pseudo-journalistic ratings, what you write are not articles, they are rabble-rousing pamphlets." He continued, "You may want to sink to the level of our enemies, to become as low, as cruel and hate-filled as they, but don't subject me to your political analyses" This thinking, in my opinion, goes out of their way to defend the enemy. Yet, where are they when it's time to pick up the pieces?

Columnist Denis Prager brought out a good point when he said in a recent column, "Moreover, the silence on Israel of Hollywood's most prominent Jews enables the non-Jewish stars to remain silent. If the Jews don't care about Israel, why should they?" Hey, most of them don't even care about staying Jewish. The 1990 study found that intermarriage rate between Jews and non-Jews was 52 percent. It's probably even more so on the West Coast. And, along with the shrinking Jewish population, so goes the religious, social, and political strength. Arab extremists know that and have made thorough use of their enormous numbers in Europe to create a climate of hate. Where are the organized protests against that? I would love to see Barbra out there shouting, "No More Evian!"

It was interesting to note that several months ago, when the first group of survivors from the Arab terrorist bombs were flown over to Los Angeles for two weeks of R&R the response was terrific from the community. Yet, the biggest supporter of them was no other than a non-Jew, Jon Voight.