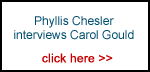 We hope that you'll feel our website is worthy enough to contribute a few pounds to the bandwidth bills.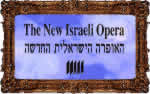 Last uploaded : Sunday 12th May 2002 at 17:09
Contributed by : Mohammad Darawshe
In the midst of all the frustration, violence and fear, a group of 200 ninth graders from Haifa, half Arab and half Jewish, came yesterday to Givat Haviva for a special encounter day. The participants are part of our CTC – Children Teaching Children program which pairs schools to work together on joint issues such as: citizenship, coexistence, cooperation, human rights, identity, etc. The participants work with trained facilitators from the Jewish-Arab Center for Peace at Givat Haviva, as well as especially trained teachers from their own schools, in separate uni-national groups before engaging in bi-national discussions and activities.

Yesterday we hosted the first encounter between the pupils from the Nazareth Nuns School and the Reali School in Haifa. The staff of CTC at Givat Haviva had many concerns about the event because of the violent environment surrounding us for the past few months, which escalated to new heights in the last two months. There was much concern that this encounter could turn into shouting matches, and be just a platform to express anger, frustration, and the revived stereotypes that have taken over both the Arab and Jewish communities in Israel.

The participants arrived at 10 am and were divided into 10 different groups, first getting to know each other, exchanging basic information and then forming into smaller groups of 4-6 which would later work on joint art projects. The art projects included sculpting in earth, sculpting in plaster, fine arts, drama, photography, sculpting in metal wires. The children worked in bi-national groups till 2 pm, and the day was concluded in small bi-national discussion groups, followed by an exhibit of the children's artworks. This encounter is the first meeting between the two groups this year; an additional meeting is scheduled in Haifa on May 27th. Meetings between the teaching staffs as well as the uni-national activity in each of the two schools, will continue as scheduled through the end of the school year, as well as next year.

One of the participants said that: "the program's name should be changed to be CTA-Children Teaching Adults." Another participant said: "It was a different feeling, we lived peace for a day, something we didn't know before. It would be great if we could turn this day into our everyday reality." A third participant said: "We didn't talk enough about politics, but in the next meeting I want to talk to them. I am sure that now we can disagree but remain friends." These sentences sum up the spirit in which the day ended. It was a great success, in which they managed to have a first-hand meeting with "the other" and develop a basic level of recognition, acceptance and mutual legitimacy – values that have declined significantly in the past few months.

One of the facilitators said to me: "Today I had 200 more reasons to come to work tomorrow. These children are the future for our region; our generation is too engaged in the conflict, which makes it hard to look towards the horizon. It was good to be reminded by these children that their will is stronger than ours, and that they have chosen life over death, and the future over the past."

The Jewish-Arab Center for Peace at Givat Haviva remains steadfast in our determination not to give in, and to continue to act in the spirit of our mission and our belief in a better future. We plan to bring this experience to as many youth as possible, hoping to change their basic perceptions, and allowing them to look in each other's eyes and design a common future. We hope that with your help and generosity more children will experiment with peace, hopefully turning it into reality in the near future. Maybe the future leaders will come out from amongst these children.

For additional information and additional photos please contact Mohammad Darawshe - Director of Public Relations-Givat Haviva

http://www.dialogate.org.il

Mohammad Darawshe
Director of Public Relations
Givat Haviva, The Jewish-Arab Center for Peace
Tel: +972-(0)4-6309266
Fax: +972-(0)4-6309305

************
Jewish Comment is grateful to British Friends of Peace Now for bringing this article to our attention.