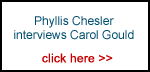 We hope that you'll feel our website is worthy enough to contribute a few pounds to the bandwidth bills.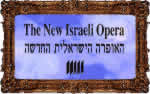 Last uploaded : Thursday 4th Apr 2002 at 17:28
Contributed by : Sam Bahour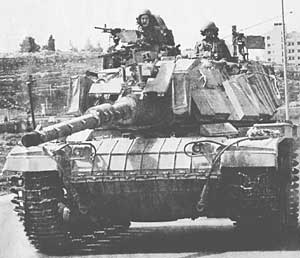 UPDATE: Israeli forces enter buildings, using human shields

April 4, 2002

This afternoon, at 1 o'clock, Israeli forces besieged the Red Crescent
Hospital in El-Bireh. All communications were cut off and Israeli forces
entered different sections of the hospital, arresting medical personnel: dr.
Qasem Assaghier, dr. Mohammad an-Najjar, nurse Ayman Labad, nurse
Ammar Srour and employee Husni Barghouti.

Yesterday morning, at 11 o'clock, Israeli forces entered the Ministry of
Education in the Masyoun area in Ramallah, destroying the main entrance
with a bulldozer. The building was surrounded by thirty tanks and armored
personnel carriers and entered by 150 Israeli soldiers. Through loudspeakers,
the Israeli forces ordered anyone in the building to come forward. Since
Friday, four employees were inside the building and have been arrested.
Salah Sibyani, Jamil Shteiya, Awad Zeidan, and Hassan Shahin, were taken
and used as human shields when Israeli soldiers searched the Ministry.
During this, the Israeli soldiers confiscated documents, video tapes,
computers and server.

They also entered the Palestinian Legislative Council, which is located in the
same area, using the same four Palestinians as human shields, and
confiscated documents, tapes and files. The same happened in an
Elementary School nearby. Eyewitnesses have told LAW that a truck
collected the confiscated documents, computers and other materials.
Finally, the four were released at 9 o'clock in the evening.

International humanitarian law prohibits the use of civilians as human shields.
*********************************
JewishComment has a responsibility to be fair and to provide all sides of a situation. Our long-time friend Sam Bahour continues to provide these reports from Ramallah. Just as our meshpuchah in Israel are suffering, so are others -- inevitably. At this Pesach we pray for peace and for an end to the bloodshed for everyone living in that beautiful and blessed land.
*************************************
From Sam Bahour 3 April 2002:

I just got off the phone with my brother-in-law. This is what he said:

- Taken at 10:30am Fri after being told to exit his home. They were gathered
at local school ground that Israeli army is using as military post.

- At around 11:30am Fri they were put in buses and taken on the Pesgot
settlement by-pass road, via French Hill in Jerusalem to the Israeli military
camp on the West side of Ramallah (Betouna).

- They were dropped off in a dried up human sewage hole adjacent to the
miliary base. They remained their until the next morning in the outdoors with
absolutely no shelter, food, etc. It was and still is very rainy and cold here.

- At around 11am Sat they were taken into the military base 10 at a time to
be interviewed and pictured. Each were pictured (as they do in the movies)
with their ID # on a carton under their chin.

- They were then distributed to 3 sections each with 2 tents. He estimates
that there are over 700 Palestinians being held. As the number of prisoners
increased they added a tent to each section.

- every 5 prisoners were given 3 80 x 180cm sponges to sleep on the second
night. With the rain these become soaked.

- Tents were dirty, leaking, and a mess. He said I would have preferred to
stay outside.

- On the second night each five prisoners were given a wooden pallet to put
under the now soaked sponges.

- He says that people have not slept for days.

- Each tent was given one meal for 130-160 people which comprised of: 6
tomatoes, 15 apples, 15 cucumbers, bread (which he said was leftover from
Passover), and uncooked frozen chicken snekzles. This was distributed to
150-160 people! As the prisoners complained they started to bring two
meals per day of the same.

- When the Israelis decided to release the Palestinian prisoners, 66 names
were called. This was Tue night 11pm. They took two sets of 13 from the 66
and put them in a bus and sent them off. The rest returned handcuffed to the
open dried up sewer pit, not knowing their status at the time.

- Every section had access for 3 outdoor toilet units, like the ones used at
construction sites. This was to be used by around 150 people.

- He says these toilites were a total mess when they arrive, overflowing and
really bad site.

- The prisoners requested to speak to a commander in charge to request a
pipe or something to open the drains and when he came hours later he said
the flowing and I quote:

"You know the difference between me and you? I'm a human. Go open
them with your hands."

- After staying outdoors all last night, handcuffed, they were blindfolded and
loaded in buses at 11am today, wed morning, and dropped off at the
Kalandia checkpoint, a closed military zone.

- Mohammad asked the soldier at the bus that his personal items were not
returned (mobile, wallet, etc and most importantly his ID card (which if not on
a person when stopped by an Israeli patrol means immediate going back to
an Israeli jail).

- The soldier told him his question was a good one but he had not idea and
Mohammad should go home.

- The 40 or so that were let off this bus had no where to go, they ran into the
Kalandia refugee camp. We are trying to get the Red Cross and UNRWA to
send them a bus to get home.
*****************************

The following are notes from the Palestinian Counselling Center (PCC) -
HOTLINE.

The PCC, located in Jerusalem, issued HOTLINE numbers in an effort to provide counselling support to individuals and families under attack in the various Palestinian cities. 22 staff and 30 voluneteers are set up in 3 shifts working around the clock. They are having a difficult time dealing with the load of calls and the catastrophic conditions being reported in by
Palestinians across the West Bank.

Please read the report!!

If any help can be provided please contact:

Ms. Rana Nashashibi - Director or

Ms. Siham Rashid - Public Relations Coordinator

Contact #'s: 972-2-656-2272 / 656-2627/ 656-2638 fax: 972-2-656-2272

e-mail: pcc@palnet.com web site: www.pcc-jer.org

If emergency financial support can be provided please send a check to:

Palestinian Counseling Center
P.O. Box 17402
Jerusalem

For any Palestinians or Israelis that can provide direct help, either by volunteering, providing food for the staff and volunteers, etc,etc, etc...please contact the numbers above.

Rgds,
Sam


FROM: PCC HOTLINE

April 2, 2002

Four telephone lines and fax line ring non-stop: we have no bread; I need milk for my two month old baby; I need medicine because I have diabetes; I need medicine for my high blood pressure; I'm scared - I'm alone trapped in a
restaurant in Ramallah and the Israeli snipers are on the rooftop of the building I'm in; I don't know what to do - my children are scared; I'm a doctor - there are 38 apartments in the building I work in and the families here need
bread, water, milk - I also need medicine to treat some of the people here - I need antibiotics, velum, I need aspirin for children and adults - I also have a pregnant woman here - if I don't get her to a hospital - I will have to deliver the baby here. And the calls go on and on - mainly the need for basic food necessities, medicine and guidance - counseling. The staff have been working for 72 hours - non-stop - shifts - to answer phone calls and provide
assistance also through the radio and television stations that are still under Palestinian control.

The telephone lines ring - again - the nineteen year old who is stuck in the restaurant where Israeli snipers are on the rooftop of the building in Ramallah. He says he has access to food and even to television - but he's scared - he is isolated - what should he do. We give him advice - stay inside, take long and deep breaths, keep the volume for the television low so you stay safe. The phone rings again - his name is Malek. He is still scared - he can't breath - he hears the soldiers outside - he is originally from Jericho - but can't get home. He's scared. I'm isolated . I'm scared. I
have contacted my family in Jericho and I'm still scared.

Try to contact your neighbors in the same building and talk to them - it may comfort you. Take deep breaths, move around and turn off the TV, think happy things - about your family in Jericho. Think happy things . you will go home to your family soon in Jericho. Malek was still sacred and decided to go upstairs to his
neighbors apartment.. He never made it. Think happy thoughts. You will see your family soon. They will meet you at the entrance of the city - in your casket ..think happy things.Malek... we know that you were scared but we did not expect you to be shot in cold blood as you were leaving to your neighbors house because you were scared - your words were supported by the fear in your voice. We still have the notes we took from your calls.. I'm alone in a restaurant - I'm 19 and I'm alone - I don't need food - but I'm scared..I'm scared, I feel isolated..I contacted my family ..I'm scared.

Malek never made it to his neighbors house. he did not know them but he needed support as he told our psychologists who talked to him several times over two days. He was scared and isolated . he needed to hear people's voices and to see movement around him. Malek was sacred as he left the restaurant - taking a courageous step to go by his neighbors --------- and
when an Israeli soldier maybe also 19 years old decided to take the fear away from Malek by taking away his life. Malek did not call today and the psychologists who spoke to him are feeling down - did we give him the right
advice - he was really scared? Why did he leave .. He must have began to get really terrified of being alone.

Malek's body lay for a few hours in the
streets of Ramallah while paramedics were prevented from providing him with medical assistance.

Many Malek's called us today. there are three of us trapped in an apartment building..we are alone. We have not eaten in three days. We
fear for our lives - the Israeli soldiers have surrounded the building we are in. I have 38 families in the building - they are scared. but they also have no bread, milk or water. Many families have small children. we don't need to
eat ..just some food for the children.

.....

End.
***********************
Received by JewishComment Saturday 30 March evening:

Update - Ramallah

As of 15.00 today, March 30, more than 50 foreign civilians accompanied physicians and Red Crescent personnel in a civilian mission to get urgent medical aid into the Presidential compound.

Medics and civilians left from an area under total siege and marched past tanks deployed in the Manara. Shortly before reaching the President's compound they were stopped and Israeli forces refused to allow them to
proceed. The group protested that the Israeli military were in flagrant contravention of the Geneva convention, as well as international humanitarian law, by choosing not to allow medical assistance to the injured. The
delegation insisted that they would take medical personnel and supplies in.

Finally it was agreed that two doctors, two ambulances and four foreign observers would be allowed access inside the Presidential compound.

The two internationals who were inside the compound expressed their great relief to see that eventually pressure had succeeded and that medical aid was eventually allowed in. One body has been removed and the injured inside have now received medical attention.

The international delegation who accompanied the medical group comprised of Huwaida Arraf, Jose Bove a French national and an Italian member of
Parliament. They all expressed their solidarity with the Palestinians struggle for freedom and voiced their condemnation of the war policies of Sharon's government.

The foreign civilian's who entered the compound went in as a symbol of the international outcry over the brutal attacks on the Palestinian people and as a symbol of the intervention that is immediately sought from the international
community.

Adam Shapiro has now left the compound in exchange for one doctor and one medic. Caoimhe Butterly has remained due to her concern that medics are not being allowed free access and that her continued presence may help facilitate further assistance.

Inside the Presidential compound the foreign civilian delegation met with President Arafat. Both the President and the other Palestinians inside are in good spirits and expressed their heartfelt gratitude for the international
solidarity. President Arafat stated that "Occupation is the real terrorism, and
the Palestinian people will continue to struggle for their freedom. Our people will be free." The foreign delegation supported the President's statement.

For more information contact- Witnesses on the ground in Ramallah:

Arabic / English - Huwaida 00 972 (0) 52 642 709
French - Claude 00 972 (0) 55 559 145
There are German and Italian speakers available as well

Witnesses on the ground in Bethlehem:
(for international dialing drop the 0 before the phone number)
English - Heather 00 972 (0) 67 270 398
English - Georgina 00 972 (0) 55 840 767
Arabic/English - Bilal 00 972 (0) 52 814 992
Italian - Francesca 00 39 3389 77 3899
There are French and Swedish speakers available as well.

------- End of forwarded message -------

Received early evening:

Adam and Huweida are good friends. Huweida may be reached at
huwaidaa@yahoo.com. If you are in the US, especially NY, please advise
your representative to get involved now!

We pray for his and everyones safety.

Rgds, Sam


American medic trapped in Arafat's compound

- An American medic spent
the night trapped alongside Yasser Arafat in the Palestinian leader's offices,
surrounded by Israeli troops and tanks.

Adam Shapiro, a 30-year-old volunteer medic originally from New York City, entered Arafat's headquarters in the West Bank city of Ramallah on Friday to evacuate injured guards, according to
Adam's Palestinian fiancee, Huweida Arraf.

When the Israeli forces commandeered the compound Shapiro was trapped. Arraf said Israeli troops prevented Shapiro and another relief worker, Caoimhe Butterly of Dublin, Ireland, from leaving the compound.

The Israeli military said it was unaware of relief personnel in Arafat's headquarters,
but said no one was permitted to enter or leave the compound, except for humanitarian missions.

Shapiro, a member of an international solidarity movement with the Palestinians, spent the in a room in Arafat's three- story office building. "He's physically fine, although worried and a little scared," Arraf told The Associated Press by telephone from Ramallah.

Shapiro communicated with his fiance by cell phone, sometimes by text message. He told her that two of the wounded Palestinians in the compound need oxygen, including one who had suffered a mild heart attack.

Arraf last spoke to Shapiro at 9 a.m. Saturday, but since then has lost all contact with him. The last time they spoke, Shapiro had phoned her to tell her about the meal he had shared with Arafat.

"I don't think there's a lot of food. He said something to the effect of, 'I just had breakfast with the President,'" Arraf said.

Shapiro, a native of Brooklyn, has resided in the West Bank town of Ramallah for three years, said Arraf.


Received mid-afternoon:
The mighty US-tax funded Israeli army that has taken over local, private
Palestinian TV channels in Ramallah is now broadcasting hard core
pornography. It started last night and is now on again (3:45pm).

I guess this is how Israel plans to stop suicide bombers and build healthy
neighbors.

I close with two quotes sent by a friend

"The hottest places in hell are reserved for those who, in times of great moral
crisis, maintain their neutrality." -- Dante

"The only thing necessary for the triumph of
evil is for good men to do nothing." -Edmund Burke

Received in the morning:
Conditions on the ground are difficult.

As I write the Israeli army is going from neighborhood to neighborhood demanding all males from 16-60 exit their homes and gathering them at a local school (Mugtarabeen) yard. My sister-in-law just called and advised that her husband, Mohd Yacoub, was one of the tens that were rounded up in her area.

The Israelis have taken over Al-WATAN local TV channel in Ramallah and is airing programs that are anti-Palestinian. This agression is much more than the tanks you are seeing on CNN.

Electricity is off in several areas. We were without it for the most of yesterday. Israeli tanks make systematic rounds through the
neighborhoods. Gunfire was heard most of the night.

A lot of physical damage is being done to the city, but that is secondary right now while human loss that still threatens us.

The real damage is to the children. Sharon has created another generation of resistance that will not know the notion of reconciliation or have hope for peaceful co-existence.

The US and Israel will torture the word terrorism for months and years to come, but the Palestinian resistance, armed and otherwise, that the
Palestinians will embark on for years to come will be all the more legitimate and justified given the terror of 37 yrs of military occupation and 18 months of aggression led by an Israeli war-criminal cabinet. Frankly, I do not think that
Palestinians will give a damn from now on how the powers-to-be term their struggle.

And as for the suicide bombings that Sharon has bluffed the world into believing he is stopping with his aggression, well, painfully they will increase, to the disliking of all, even those under the occupation. More and more Palestinians will now equate life and death and undertake actions that reflect such a mental and physical condition.

Our Palestinian brothers and sisters within Israel have taken to the streets today in commemoration of LAND DAY and to call for an end to the latest Israeli aggression.

No one here is surprised at Sharon's actions or the US's pitifully inaction.

But we wonder where is the Israeli public. Where are those that know damn well that when all is over and done they are going to live with us, happily or not. Do they know that their silence will create an amount of hate that will
need decades to repair? Do they care? Can they not see a people in desperation? Do they not have limits to their personal involvement in
humiliating a whole people? Do they not fear their children's lives as they rampage Palestinian cities?

As for Arafat, Sharon has put Israel in a corner. If he is killed, the ramifications in the region will bring many black days on Israel. If he lives, the Palstinian people will have, yet again, defeated Sharon with barely no resources.

Well, I leave to spend some time with my daughters before becoming a prisoner of the occupation...