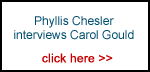 We hope that you'll feel our website is worthy enough to contribute a few pounds to the bandwidth bills.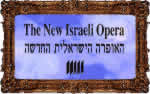 Last uploaded : Friday 25th May 2018 at 12:56
Contributed by : Rabbi Alexandra Wright
Friday 25 May 2018

Thought for the Week - Shabbat Naso

A number of congregants asked me this week whether I had watched the Royal Wedding last Shabbat and what I thought of Bishop Michael Curry's sermon. At the moment the happy couple were walking down the aisle of St George's Chapel, Windsor, I'm afraid I was probably giving my own somewhat less dynamic sermon on another wedding: the symbolic marriage at Shavuot of God, the bridegroom and Israel the bride, with the Torah as the ketubbah and an upturned mountain, held over the heads of the Israelites as the chuppah.

Later on, I must confess, I did steal a glance at the YouTube video of the wedding and listened to the very engaging preacher whose sermon I found both moving and powerful. It was a sermon that drew, not only from the New Testament, but from texts in the Hebrew Bible. 'Set me as a seal upon your heart, as a seal upon your arm; for love is as strong as death, passion fierce as the grave...' (Song of Songs 8:6). These were his opening words, a way of leading into his theme on the 'redemptive power of love.' From where else would you find your opening text for a sermon addressed to two lovers, than from this lyrical and passionate series of love songs, celebrating the power of love: 'Vast floods cannot quench love, nor rivers drown it...' (8:7)? And with these words, he celebrated the overwhelming presence of love that has, he said, the power 'to make poverty history,' to eliminate sword and spear and bring peace into the world.

Invoking another text from the Hebrew Bible from Jeremiah, he reflected on the darker side of existence: 'Is there no balm in Gilead? Can no physician be found? Why has healing not yet come to my poor people?' The prophet's lament is for the fate of his people, thrown into exile; harvest past, summer gone, yet still not saved: 'Because my people is shattered I am shattered; I am dejected, seized by desolation.' Nothing, not even the healing plants plucked from the fields of Gilead, can heal the wounds of a people who have been left destitute and desolate.

The ceremony brought a beam of light and hope in the midst of a series of tragic anniversaries: on Tuesday, the first anniversary of the bombing at the Manchester Arena at which 22 people, including children, died and 139 were wounded. This week also marked the first day of the public inquiry into Grenfell, when 71 people, including a stillborn baby died in a tragedy that has left many survivors bereft of family members, angry and distrustful, distraught and questioning. The first anniversary of the London Bridge and Borough Market terrorist attack, when eight people were killed and 48 injured will occur on June 3rd, and on June 19th the death of a man outside Finsbury Mosque will be remembered.

In the light of Grenfell, whose residents represented a microcosm of the diverse and unique city that London has become, how is it possible that this country has seen increased racism, xenophobia and an exponential rise in hate crimes? What has become of our country? How did we get here -Grenfell, Windrush, the disdain, mistrust and hatred of the stranger in our midst?

Seeing the Duchess of Sussex's mother, Doria Ragland sitting alone in a pew watching her daughter marry into the British Royal Family and listening to a black preacher bring his message of love to our damaged nation, was poignant, timely and revealing.

Hatred, racism, xenophobia and terror are insidious social pathologies that have no place in our society. We must strip ourselves of any sense of entitlement and difference, for we are all creatures of One God, we are all tenants on this precious earth and all subject to one law, as it is written in the Hebrew Bible: 'There shall be one law for you, whether stranger or citizen of the country' (Numbers 9:14).

The 'redemptive power of love' may help to eradicate poverty, homelessness, warfare, violence and hatred, but as crucial is the rule of law - an urgent sense of justice, a commitment to righteousness - tzedakah - coupled with love and compassion for all human beings, is the balm that is needed to heal our damaged nation - 'one law for you, whether stranger or citizen...'

Shabbat Shalom

*****************
Alexandra Wright is senior rabbi of the Liberal Jewish Synagogue , St John's Wood, London.