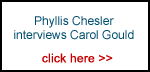 We hope that you'll feel our website is worthy enough to contribute a few pounds to the bandwidth bills.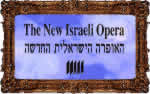 Last uploaded : Sunday 26th Nov 2017 at 11:26
Contributed by : Caitlin Logan
'...FOLLOWING THE ANNOUNCEMENT of the UK Government's tax and spending plans on Wednesday by Chancellor of the Exchequer Philip Hammond, the UK and Scottish Women's Budget Groups and Women Against State Pension Inequality (WASPI) campaigners have said the budget fails to make the investments needed to address women's inequality.

..Research by the Fawcett Society in 2015 found that up to 85 per cent of austerity measures since 2010 - including cuts to benefits, taxation, pay and pensions - came from women's incomes...'

Continue reading:

s://www.commonspace.scot/articles/12053/tinkering-margins-budget-does-not-do-enough-women-campaigners-say .