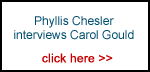 We hope that you'll feel our website is worthy enough to contribute a few pounds to the bandwidth bills.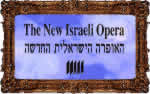 Last uploaded : Tuesday 28th May 2013 at 00:11
Contributed by : Dr Fahad Alhomoudi
The world has changed, but answer to Muslim-Western conflict remains the same

by Fahad Alhomoudi
03 June 2013

Riyadh – At the start of the 21st Century, people around the world had high hopes for global progress and peace. However, the attacks on 11 September 2001 by some Muslims revived historic tensions between the West and the Muslim world.

Unfortunately, this event and subsequent US wars entrenched this division as the West versus the Muslim world.

But unlike other geopolitical divides, this constructed paradigm is not congruent. The relationship between the West and Islam is not exclusively between two religions, like Islam and Christianity, nor between two regions, like East and West. It is not even a relationship between two socio-political ideologies like capitalism and communism. The common denominator is culture.

But just as it's tenuous to say that the United States and France--two Western countries—-have exactly the same culture, the same is true about the Muslim world. The Muslim-West paradigm thus is rather vague, only describable as two mosaic cultures crossing each other, melting into one another or simply connecting.

In our modern world, countries, societies, leaders, alliances and paradigms continuously emerge which take the interconnectivity between the West and Muslim worlds into consideration, particularly in areas like global security, the environment, public health and the economy.

Today, the speed of socio-political and economic change due to new technologies is incredible. We witnessed this during the Arab Spring. Change that takes place in one country or region can have an indirect effect on other countries and regions.

What happens in the Middle East directly influences the West at social, political and economic levels. For example if natural resources are in crisis in one country it can change the global economy.

Politically speaking, regime change can lead to a change in the balance of power and alliances globally. Likewise, any major change in the West can directly or indirectly influence the Muslim world due to increased interconnectivity between regimes, the economy and even lifestyles.

Once again, it is time for global citizens to meet and raise their concerns with one another. For example, some people in the West find it easy to criticise the Prophet Muhammad as an expression of freedom, but to what end? The results has been increased tension and overreaction in the Muslim world. Instead, it would be more useful for both sides to speak candidly about the underlying concerns that lead to such incidents - be it a desire for the universal needs of freedom or for respect.

Make it clear, people will listen.

My experience in interfaith dialogue suggests that people-to-people dialogue at the grassroots level is still the best way to achieve understanding. Honesty and openness in dialogue tend to break down barriers, misconceptions and prejudices, and build strong connections. Westerners and Muslims residing in Muslim-majority countries must talk with each other directly and openly. After all, the Egyptian-Israeli Peace Treaty wouldn't have taken place without direct communication between the two presidents.

To facilitate this, centres for dialogue that link citizens to citizens, organisations to organisations, such as the King Abdullah bin Abdulaziz International Centre for Interreligious and Intercultural Dialogue in Vienna—a collaborative effort between Saudi Arabia, Austria and Spain—have opened around the world.

Still, more civil society activities are needed in the Muslim world. Muslim activists, socialists, nationalists and religious scholars should be engaged in dialogue at the national and international levels to communicate with their Western counterparts.

Mosaics of culture have successfully lived together before in harmony under the modern state system—the example of the United States readily comes to mind, where people from different backgrounds have migrated and now live in the same cities and work in the same environments while maintaining the beauty of their own cultures.

This relatively harmonious situation can again occur between different societies and countries too at the global level. Caring for others as much as we care about ourselves goes a long way in solving our problems.

********************

* Dr Fahad Alhomoudi is a professor at Imam Muhammad bin Saud Islamic University and the president of the Western Studies Institute in Riyadh. This article, the fifth in a series, was written for the Common Ground News Service (CGNews).

Source: Common Ground News Service (CGNews)
28 May 2013
http://www.commongroundnews.org .
Copyright permission is granted for publication.