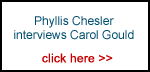 We hope that you'll feel our website is worthy enough to contribute a few pounds to the bandwidth bills.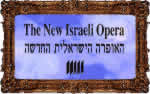 Last uploaded : Thursday 10th Jan 2013 at 12:17
Contributed by : Tamarra Kemsley
14 January 2013

Newtown, Connecticut --
**********************************

First, it was Mitt Romney's campaign for the 2008 presidential bid. Then came The Church Of Jesus Christ of Latter-day Saints' "I'm a Mormon" public relations campaign, flooding New York City's Time Square and a dozen other American cities. Next arrived Broadway's The Book of Mormon Musical. And, finally, in 2012 Mitt Romney ran for president again.

Collectively, this time period has been labelled the "Mormon Moment." And for the faith's 14 million members ready to shed their reputation as a non-Christian, polygamy-practicing cult, it couldn't come soon enough.

Mormons, however, weren't the only US religious minority thrust under the limelight during both presidential campaigns.

On-going in both the 2008 and 2012 campaigns were false statements that Barack Obama is Muslim. Islam and Muslims also made headlines in the United States during debates over Rep. Peter King's controversial congressional hearings on Islamic radicalisation and state bills banning the use of Islamic or other non-US legal principles, and the "All American Muslim" television program featuring Muslims in Detroit.

Lobna "Luby" Ismail, president of Connecting Cultures, takes a proactive, constructive approach to changing public discourse around minority faiths in the United States. When responding to stereotypes and negative perceptions of Islam and Muslims, Ismail has taken both formal and informal approaches.

On the one hand, she keeps a busy schedule training first responders for the Department of Justice on "how to effectively engage with American Muslims." When it comes to dispersing the message to her friends and the public-at-large Ismail takes a different focus – that of putting a face to the name of her faith. In some cases, as with the short film, "My Fellow American," she uses the faces of Muslim doctors, grocers and neighbours. When it comes to those she was raised with and knows best, however, Ismail said she reminds them of herself.

"Remember my face, I tell them. I'm your friend; remember me."."

As it turns out, research released by the Pew Research Forum suggests that this phenomenon of putting a face to a religion (in this case Mitt Romney's) was one of the Mormon Moment's most positive outcomes.

While those polled by Pew expressed no better understanding of the faith itself, from November 2011 to November 2012 they did report a steady increase – from 39 to 65 per cent – of adults who knew Romney is Mormon. And with this general application of a face to the religion, was a corresponding decrease in feeling that the faith is strange or very different from one's own.

This was evidenced in Pew polling results from the same period, in which the number of "white evangelical" respondents who felt that Mormons "are very different" fell from 70 to 61 per cent, "white mainline" from 56 to 48 per cent and "white catholic" from 68 to 58 per cent.

And while statistics like these show improvement, they also suggest plenty of room for improvement before Mormons are accepted as quickly and easily as, say, Catholics or Protestants. The same goes for Muslims.

However, with the combativeness of the elections at an end, Ismail feels some of the divisiveness ended with it.

"I do feel that since the campaign is over there is a putting aside of what was polarising of the candidates around religion," she said. "I'm glad it's over.

Perhaps most reassuring is Ismail's optimism for the future. As the nation continues to grow more diverse, she believes "that as Americans we will come back to our foundational principles around pluralism" and accept not only Mormons and Muslims, but everyone that contributes to the country's social fabric.

###

* Tamarra Kemsley is a recent graduate from Brigham Young University where she studied journalism and is currently a freelance reporter based in the New York area. This article was written for the Common Ground News Service (CGNews).

Source: Common Ground News Service (CGNews), 8 January 2013, www.commongroundnews.org
Copyright permission is granted for publication.