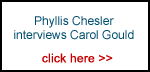 We hope that you'll feel our website is worthy enough to contribute a few pounds to the bandwidth bills.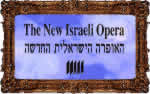 Last uploaded : Tuesday 13th Mar 2012 at 23:25
Contributed by : Abubakr Al-Shamahi

17 March 2012

London -

On 21 February, Yemenis went to the polls to vote for their new transitional president. This election, however, was different. There was only one candidate, former Vice President Abd-Rabbu Mansour Hadi. The Hirak in the south – a large-scale movement that includes separatist groups – and Houthi rebels in the north boycotted the vote, showing that many Yemenis remain unconvinced that the election marks the start of a democratic transition. Despite the boycott the turnout was impressive – with over 6 million out of over 10 million registered voters participating.

Now President Hadi should work to unite a fractious nation and initiate a dialogue among all groups so that the brighter future promised by the Yemeni revolution can become a reality. As part of this process, addressing Yemen's economy will be critical.

The grievances of groups such as the Houthis and the Hirak are essentially economic. The north and south have had a complex relationship: southern Yemen was a formerly separate country that united with the north in 1990, then split in a brief civil war. Today, the north and south form one country but southerners complain that their region has been neglected by the central, northern-dominated government, and that northern tribal sheikhs have deprived the south of the wealth it could receive from its resources, including crude oil. Hirak separatist groups call for the territory that encompasses the former South Yemen to secede from the current Republic of Yemen.

As a whole, Yemen currently faces mass unemployment, a budget deficit of $3.75 billion and an economy that shrank 5 per cent in 2011. President Hadi's first step should therefore be to bring Yemen out of the dire economic position it finds itself in.

In Yemen, the private sector has struggled under the weight of corruption. The new government needs to convince Yemeni businessmen to invest in their country and create more opportunities for Yemenis by addressing the problem of corruption. It is vital that these opportunities be provided throughout Yemen, and not just in Sana'a and the region around it. Such opportunities would alleviate unemployment in the north and south, a doubly-worthwhile accomplishment when we consider that armed groups typically succeed in recruiting from among the unemployed.

But improving Yemen's economy is closely linked to establishing a national dialogue. Political dialogue is the way to solve the Houthis' grievances, and may be the only way to persuade the Houthis to put down their arms and re-join the political process. The national government should also coordinate the wholesale reconstruction of the Sa'ada region in north Yemen, which is controlled by the Houthis, which has been decimated by war. In fact, if the Houthis agree to disarm, the stability so important for economic development would ensue.

As for the Hirak, they must be shown that a united Yemen is based on co-operation, not occupation; and they must be persuaded not to move from being a protest movement to becoming an armed rebellion.

President Hadi must work quickly to assure the south that its future lies with a united Yemen. The rule of law needs to be re-established in the south so that the state is perceived as fair and impartial – and not simply an extension of arbitrary northern tribal power.

A quick way to bolster the economy, and for Hadi to show that he is serious about change, would be to re-negotiate the Aden port deal with the corporation Dubai Ports World (DPW). DPW has not been meeting targets for growth in south Yemen's Aden, a port city that is strategically located between the Red Sea and the Arabian Sea. Getting a new owner with an ambitious vision could restore Aden's port to its former glory, and provide much needed revenue.

Yemenis voted in relatively high numbers to oust Saleh, and President Hadi has a certain amount of goodwill. However, he must act fast and prove that democracy is on its way. A new president alone will not change Yemen's outlook, and the people need to now look past their grievances and work to rebuild their country. Yemenis want a new way forward. Whether or not they achieve it will ultimately depend on their ability to breathe new life into their economy.
**************************

Abubakr Al-Shamahi is British Yemeni freelance journalist and editor of CommentMidEast.com. This article was written for the Common Ground News Service (CGNews).

Source: Common Ground News Service (CGNews), 13 March 2012, www.commongroundnews.org. Copyright permission is granted for publication.