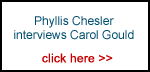 We hope that you'll feel our website is worthy enough to contribute a few pounds to the bandwidth bills.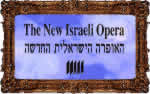 Last uploaded : at :
Contributed by : Shoshi Griver


I recently arrived back from a backpacking trip across South America; during my travels I stayed mostly in Hostels and got a chance to chat to people my age from around the world; after the usual questions: Where are you from? How long have you been travelling? Where have you been? What do you do in your life back home? The conversation sometimes lapses back into the inevitable topic of politics; this is for the most part due to the fact that Iím Israeli.

I would like to talk about media, but not as an Israeli, but as a civilian of a world whose opinions are controlled, largely, by the media. We all watch the evening news, occasionally pick up the daily paper and read updates on-line.

The hottest topic this month, for those backpackers who read the news, was the flotilla incident. Shortly after the incident Israel released the tapes of all the footage shot during the incident to the world's leading mass media providers who naturally aired the tapes. Unfortunately, the tapes were edited in such a way that the viewer only watches very specific parts, the parts that serve the agenda of the news company playing them.

Sadly, it did not stop at the tapes; weapons were Photoshopped out of photos assuring that not only the photos were minpulated but also our opinion of what really happened out at sea.

Back to my trip: so, I found myself one evening sitting in front of a very lovely American traveller in his twenties, a sociology major, who had just been discharged from the U.S Army. After talking for a while we found ourselves deep in conversation about Israelís international policy, and current events. And I found myself quite helpless in an argument that the media had all ready made sure I would lose.

It is hard to stand your ground in an argument that is so well published all over the world that all you can do is mumble something and hope that the person opposite you has the basic instinct of questioning what he reads and what he watches on television.

As people we like to consume; clothes, shoes, food. We try on a new pair of jeans; we can spend almost an hour wandering around a shoe shop in a new pair of gym shoes. But why do we have such trouble when it comes to questioning the morning paper?

I am one of the strong believers that the media is the guard dog of modern democracy, but I have trouble with the concept that there is no one out there guarding the media. If we as its customers are too lazy or gullible to challenge its flaws and mistakes then it makes the concept of free media obsolete.