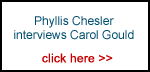 We hope that you'll feel our website is worthy enough to contribute a few pounds to the bandwidth bills.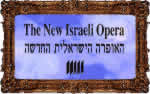 Last uploaded : Wednesday 14th Apr 2010 at 16:21
Contributed by : Mohammad Ali Salih



Washington, DC -

Except for a casual mention of Israeli settlements in occupied Palestinian lands and the tensions they recently caused in US-Israeli relations, my Passover Seder last week was very spiritual –another adventure for this Muslim.

After 9/11, as some Americans started to learn more about Islam, I embarked on a journey to learn about Christianity and Judaism.

When I came to America several years ago at the age of 31 years, I didn't know any Jews. Even now, I don't know one well. And until this Passover my attitude towards Jews was clouded by Israel's expansionist policy in the Middle East.

A black man, with a foreign accent, a Muslim name and Arabic my native tongue, I was a little nervous when I attended Passover celebrations at Adat Reyim Synagogue near where I live in Burke, Virginia.

One of the synagogue's members asked what a "Mohammad" was doing in a synagogue. Another, upon discovering I emigrated from Sudan, didn't miss the chance to ask about "Arabs killing Africans" in Darfur. And a third seemed dismayed when everyone stood up and sang "Hatikva", Israel's national anthem, and I just stood up.

But after the anthem, I was warmly welcomed. Rabbi Bruce Aft was the first to ask me to "feel at home." I then joined the prayers and felt at ease. On the wall of the synagogue, I saw a Hebrew sign that another member translated to me as "Know Before Whom You Stand."

The dinner offered certainly wasn't of my usual type. I ate parsley twigs after dipping them in salty water; half of a hard-boiled egg after pouring salty water on it; hot mashed horseradish; bitter apple sauce; and fish balls. I dipped my index finger in the wine ten times, put a drop of it on my plate and licked my finger ten times.

From across the dining table, an elderly man asked: "Mohammad, do you know why the Jews have survived all these centuries?" He answered himself: "Because of these details. They help us to remember our traditions."

Matzo – a cracker-like unleavened bread – was everywhere: matzo crackers, matzo-ball soup, baked matzo, boiled matzo, fried matzo, sautéed vegetables with matzo, and so on.

Rabbi Aft, standing in the middle of the room, then read "Haggadah", the story of the Jews' Exodus from Egypt and explained each ritual: the matzo symbolised the unleavened bread that the Jews hurriedly cooked before leaving; the salty water represented their tears when oppressed in Egypt; and the ten drops of wine the suffering of the Egyptians during the ten plagues.

Most of the prayers were in Hebrew, which I don't understand, but there were other songs in English, such as "Take Us Out Of Egypt" (sung to the tune of "Take Me Out To The Ball Game") and "There Is No Seder Like Our Seder" (sung to the tune of "There Is No Business Like Show Business").

I could have partaken in another Passover ritual had I known about it in advance: the fasting by first-born sons on Passover, symbolising the plague that hit the first-born sons before the Exodus.

Some Sunni Muslims also fast for a related reason. A few months ago while talking on the phone with my sister in Sudan, she mentioned that she was fasting for the day. I wondered why because Ramadan, the month of daily fasting for Muslims, was over. Indeed, it was for Ashura, a day of mourning for many Muslims marking the death of Hussein, grandson of the prophet Muhammad, but also an annual day of voluntary fasting for some Sunni Muslims. This fasting is undertaken partly in commemoration of Jews' and Muslims' shared prophet Moses, who fasted on this day to thank God for delivering his people from the Pharaoh of Egypt.

At Adat Reyim, it was time for the fourth and last cup of wine and a final round of prayers, this time to thank God: "Praised be He and praised be His name."

Before leaving, my tablemates mentioned that I was welcome again for other Jewish celebrations, like Yom Kippur, which they said was a day of fasting. Since I didn't fast on Ashura this past year, maybe I should take them up on the offer and fast on Yom Kippur.

###

* Mohammad Ali Salih is a full-time correspondent for major Arabic-language newspapers and magazines in the Middle East. This article was written for the Common Ground News Service (CGNews).

Source: Common Ground News Service (CGNews), 13 April 2010

http://www.commongroundnews.org .

Copyright permission is granted for publication.