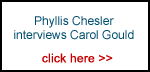 We hope that you'll feel our website is worthy enough to contribute a few pounds to the bandwidth bills.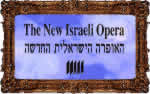 Last uploaded : Monday 12th Oct 2009 at 16:15
Contributed by : Jeffrey Dvorkin
Toronto, Canada -

It's not easy being a news ombudsman these days. Some newspapers, especially in the United States, believe that eliminating the omb udsman position is a painful but necessary cost-saving measure in difficult economic times. However, the institution is one worth investing in as ombudsmen are showing considerable strength in news organisations around the world, notably in the Middle East.

News ombudsmen, also known as readers' editors or public editors, have the unenviable task of dealing with listeners, readers and viewers who feel the newspaper or reporter has made an error in reporting or is biased. As ombudsman for National Public Radio (NPR) in the United States in 2006, I explained to readers how well NPR did by not re-publishing the controversial Danish cartoons of the Prophet Muhammad on the NPR website when the controversy erupted. And I often dealt with listeners who found NPR's coverage of the second Palestinian intifada inflammatory or lacking sufficient context.

My opinions weren't necessarily those of management–or of the listeners. And that's the point.

Why, then, should the public bother to take complaints to an ombudsman? The ombudsman tries to find a solution for a complainant, or at the very least an explanation of how and why something happened. He or she will consider changes to news practices to reduce the chances of the same mistake occurring again. The ombudsman then reports his or her findings to the news organisation and to the public.

So why should a news organisation even want an in-house lightning rod? After all, there are bloggers and citizen journalists who engage in media criticism, so why have someone who might bring the news organisation into disrepute?

An independent, in-house ombudsman is better able to cast an experienced eye on problems and suggest remedies than a journalist or reporter. At NPR, for example, the coverage of the intifada was perceived by many listeners as either pro-Israel or pro-Palestine.
As a result, I commissioned a study that showed how NPR's reporting could be more balanced.

My recommendation was that NPR start anew by explaining the origins of the conflict. The result was a multi-part award-winning series that went back to the 19th century and the Balfour Declaration. It may not have convinced everyone that there may be –at least– two competing narratives in the Middle East story but it did reduce the invective down to a manageable roar.

I also went on the radio and met with listeners in person to explain that journalism is not about taking sides; it's about telling a story with as much accuracy and context as possible. This had the effect of helping the public understand what good journalism is.

Studies show that both the public and news organisations value an ombudsman. An ombudsman allows for a media organisation to be more independent by being self-regulating and self-critical—and thus better able to resist outside pressures, whether from governments, lobby groups or economic interests.

It makes financial sense too: legal costs can decline by as much as 30 per cent when an ombudsman is there to mediate a solution before it ends up in court as a lawsuit.

Some major media organisations, including the New York Times, the Washington Post, ABC, PBS and NPR, are keeping the position despite the downturn in the US economy. But others, including the Louisville Courier-Journal—the first newspaper in America to have an ombudsman back in the 1920s—have eliminated the position as a cost-saving measure.

Meanwhile, ombudsmen are being hired in other parts of the world, perhaps most notably in the Middle East. In the past few years, the Organization of News Ombudsmen has welcomed members from Turkey (from Sabah and Milliyet) and Morocco (2MTV and SNRT TV)., and in 2004, we held our annual meeting in Istanbul, which allowed our members to learn first hand about the challenges of maintaining independent media in the Middle East and Mediterranean.

My own experience as ombudsman at NPR in Washington, DC demonstrates why the institution continues to matter. I was NPR's first ombudsman and worked there from 2000 until 2006. When I first began, I received 1,900 emails of complaint and concern in the first six months. In my last year as ombudsman, I received more than 82,000 emails, thousands of letters and more phone calls than I can remember. NPR's journalistic standards did not deteriorate in that period. Far from it. It demonstrated that public interest in holding media accountable to quality standards of journalism continued to grow. And NPR was deeply committed to public accountability by being open to suggestions about how to make its journalism stronger and better.

That's what ombudsmanship is all about: providing the public with the media access they need and deserve. It's a way to keep journalism honest, reliable and always at the service of the citizens. So while the office is being downsized in the United States, I hope that Middle Eastern and Mediterranean countries continue to capitalise on the office's full potential.

###

* Jeffrey Dvorkin (jdvorkin46@gmail.com) is executive director of the Organization of News Ombudsmen (www.newsombudsmen.org). This article is part of a series on ombudsmen written for the Common Ground News Service (CGNews).

Source: Common Ground News Service (CGNews), 13 October 2009,

http://www.commongroundnews.org .
Copyright permission is granted for publication.