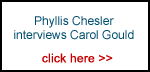 We hope that you'll feel our website is worthy enough to contribute a few pounds to the bandwidth bills.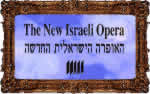 Last uploaded : Sunday 5th Oct 2008 at 21:00
Contributed by : Ray Hanania

02 October 2008

CHICAGO

In the backdrop of the Israeli-Palestinian conflict that dominates everyone's attention and the news, another fight for the protection of children, families and Christian education is taking place in the Middle East.

It is being waged by an Arab-Israeli woman named Nadia Hilou who has bucked the systems in Israel and in the Palestinian community to do what some thought impossible.

A long time advocate of children and family rights, Hilou is a citizen of Israel and ran for the Israeli Knesset so she could advocate for the rights of all people in Israel, Arab and Jewish.

Instead of running on one of the Arab Israeli party lists only to see her message drown in the "us against them" fight for Palestinian rights, Hilou ran on a mainstream list with the Israeli Labour Party. This way she would make sure her message reached everyone and change would follow.

The only Arab Christian Woman in the Knesset – one of 17 women and one of only two Christians – Hilou will not stop fighting for family services and the rights of children even when everyone else has.

Last week, for example, she called a special meeting of the Knesset committee she chairs, the Committee on the Rights of the Child, to examine the facts behind the recent murder of two young children. Only two members of the Knesset showed up but Hilou's hearing gave the local media facts that might not have been heard.

Experts testified that five or six children are murdered by relatives every year in Israel. But others, like Dr. Hanita Zimrin, who heads Eli, the Israel Association for Child Protection, said she thought this was the tip of the iceberg. Many cases that are listed as suicides or accidents may have been murders, she said.

While many of the other members of the Knesset, especially in the Arab parties, are in the news addressing the bigger political issues of peace, conflict and Middle East geopolitical tensions, Nadia Hilou is persistent in seeking to elevate other important issues that have been overshadowed by the conflict.

She has been dealing with the overshadowed and often ignored issues like honour killings, the murder of children, social services for families, and helping to improve education, including for the fast disappearing Christian Arab citizens of Israel. Yet this has caused her some grief.

New generation of Arabs

Some activists insist she should be fighting for Palestinian rights the old fashioned Arab way, with the usual anti-Israel diatribes that embrace loud emotional words and empty bombast with blind rejection of all compromise. It is a style that typifies how Arab leaders have dealt with almost all conflicts over the years.

But Hilou represents a new generation of Arabs who are working from within the system to do good things. She not only helps Christians, she also fights hard to defend the rights of Muslims and also Jews. That's why she received overwhelming support in her election on the mainstream Israeli Labour Party list when she ran.

But that's the courage of Nadia Hilou. She won't allow political correctness or partisan politics to discourage her from standing up and being the champion of needy children, families, women or others in Israeli and Palestinian society.

Behind the scenes, Hilou has been working hard to help get Christian schooling accredited in Israel. She was instrumental in getting Israel to approve the Christian education program at the Mar Elias School in Ibillin in the Galilee. The school is operating as a branch campus of the University of Indianapolis in Indiana in the United States, and re-opens for classes again this fall, thanks to Nadia Hilou. This opened the doors to Muslims seeking educational programs, too.

It is because of her help working through the Ministry of Education and the Council on Higher Education that Mar Elias achieved full accreditation as a stand-alone University next year. It is now an official branch of the University of Indianapolis, one of the few schools offering Christian education not just in Israel but in the entire Middle East.

This is the first Arab Israeli Christian University in Israel. And that's important -- very important.

But there is some vocal opposition in Israel and among Palestinians. What angers them, I am sure, is that Nadia Hilou is so different and better than our failed political leaders who would rather do everything the old failed way than the new, right way.

She won't be silenced when children are murdered. She won't be silenced when a Christian minority needs educational support. She won't be silenced when a family is in need –– Christian, Muslim or Jewish. And, she won't be silenced by extremists who criticise her because she is a Palestinian working from inside the Israeli system with a mainstream Israeli party doing more than pandering to political emotions.

Nadia Hilou threatens the status quo in the Arab community and especially its leadership That's exactly why she needs our support and why I am happy to support her by organising a fundraiser on her behalf and on behalf of the Mar Elias school in Israel in Oak Park Illinois on Oct. 8.

Doing what is right is always more important and more correct than the usual political correctness, whether it is related to Palestine or Israel.

###

* Ray Hanania, a Palestinian-American, is an award winning columnist, radio talk-show host and stand-up comedian based in Chicago. He can be reached at
http://www.ArabWritersGroup.com .

or by email at rayhanania@comcast.net. This article is distributed by the Common Ground News Service (CGNews) with permission from Ynet News

Source: YNet News, 25 September 2008

http://www.ynetnews.com .

Copyright permission is granted for publication.