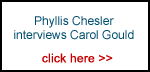 We hope that you'll feel our website is worthy enough to contribute a few pounds to the bandwidth bills.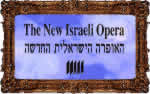 Last uploaded : Thursday 10th Apr 2008 at 03:00
Contributed by : Carol Gould
London

[Editor's Note: Please scroll down our Homepage to read our 'Letters to the Editor' section. Please also note I stick by my comments about Liverpoool's less-than-glittering financial condition for the past few years. Nobody, but nobody, can argue that the Reds were swimming in liquidity when Hicks and Glllett took over.]
**************************
Article begins here:

George Gillett, American investor in Liverpool: '..The fans don't want him [Tom Hicks, the other American investor] to have even one share of my stake in the club...As a result of that we have received many phonecalls in the middle of the night threatening our lives, death threats..my son, Foster, and daughter-in-law Lauren have received them.' (The TIMES, London 28 March 2008)

Liverpool's American co-investor Tom Hicks 16 April 2008:
'...Hicks said it was frustrating that his unpopularity with some sections of the Liverpool supporters has prevented him from bringing his whole family to Anfield to watch matches. "My family loves Liverpool. The sad thing is that right now we can't go there as a family until we get this thing sorted out..' '(The TIMES, London 17 April 2008)

***************************
Carol Gould writes:


London

This past Saturday I watched the Grand National, as I have done for the many decades in which I have lived in the United Kingdom. In the same week Professor Robert S Wistrich, a Cambridge-educated historian who now lectures in the United States and Israel, had presented a paper in Jerusalem about Britain's dubious status as the new European epicentre of anti-Semitism. I could therefore not help but chuckle when the ceremonial Grand National buglers in their splendid scarlet coats played the opening fanfare to greet the field of competitors and their jockeys.

What did the buglers play? 'Fanfare for the Common Man' by the so-very-Jewish American composer Aaron Copland. I chuckled because nary so culturally un-Jewish an event is there as the Grand National horse race, always held on Shabbat, and yet here was a composition written by a Jew whose parents had fled European anti-Semitism a century before. I wondered how many people who do not feel well-disposed to the Hebrew tribe -- and there seem to be darned many I keep falling over these days in the milieu of the London salon -- knew a bloody Jew had written that tune, and when you read on you will understand what path I am pursuing.

Three years ago I made the grave mistake of writing about British football. Although at the time of putting pen to paper I had already spent almost thirty years in Britain readers -- including one friend who asked that I terminate the association -- flooded me with abusive letters accusing me of 'writing about something you know nothing about.'

One of the things Americans endure when living abroad is the accusation that they 'know nothing' about certain local traditions or activities. I found it amusing that people could bombard me with letters suggesting I 'knew nothing' about football when, had they taken the trouble to invite me to their towns and to buy me a drink, they would have found in my humble self one of the most sports-crazed females on earth. My mother used to joke that I loved sport because she --- a rabid baseball fan -- had been glued to the World Series just before I came into this world and in her words had 'seen it all through my bellybutton.'

There is another aspect to the rudeness of the Britons whose endless emails piled into my Inbox when I wrote about football: in the United States, immigrants love to learn about the national sports and in no time are cheering a local team. Did these vulgar and often obscene correspondents, whose letters were not short of threats and filth, think I had resided in Britain for three decades and been oblivious to the tremendous traditions and associated national clamour that accompanied football, cricket and rugby?

At that time I had written about the ugly scenes unfolding in Manchester due to the acquisition of a major holding in the legendary Manchester United team by Jewish-American Malcolm Glazer. Yes, an ITV documentary had enumerated his alleged misdemeanours and portrayed him as a heartless, ruthless tycoon who , it alleged, charged tenants extra rent for pets and new babies. Having myself been at the receiving end of some of the most appalling behaviour of British landlords, I was willing to dismiss that side of Glazer and accept the fact that he would be the new owner of Manchester United. The reaction of fans was extreme :
t-shirts with 'Die, Glazer, Die!' on them appeared and incidents of near-violence occurred when his sons attempted to visit Old Trafford, the hallowed grounds of the team. I criticised this extreme behaviour and received a torrent of quite scary mail; a team supporters' club set up a hate site about me.

I must confess to secret glee when I read some months later that a survey conducted by a national sports association had determined that the general behaviour on and off the pitch of Manchester United's fans was amongst the worst in the nation. The fans had accused me of not understanding how Glazer would ruin the team. Three years down the line, Man U is at the top of the league and exploding with success. Sadly Glazer had a massive stroke shortly after the 'Die, Glazer, Die' episodes and has never been able to fully appreciate how he has revitalised a team that needed an injection of cash and the enthusiasm of new owners.

One of the most heinous accusations made against Americans who buy British football teams is that they do this to 'make a quick buck.' Four years on, do the Glazers still own Man U? A quick buck?

This brings me to the issue of Stan Kroenke and the Gillett-Hicks affair. When Kroenke tried to acquire a shareholding in Arsenal, the Board became agitated and one member said they did not want 'his sort' owning any part of Arsenal. Matthew Norman in 'The Evening Standard' even went so far as to 'accuse' Kroenke of being yet another Jewish entrepreneur ( Roman Abramovich is also a foreign and Jewish football tycoon, owning Chelsea) when in fact Kroenke is an American Christian devoted to his church and married to a very non-Jewish WalMart heiress. The ugly headlines surrounding the Kroenke affair illustrated just how much some Britons harbour an irrational hatred of us Yanks.

I remember sitting on a train and seeing the huge headlines, 'We don't want your sort!' in the newspapers and wondering if at any moment the train conductor, who had already been unduly foul to me, (I had asked where the dining car was and the result was a string of abuse, whilst passengers turned around and glared at me), might throw me off the carriage, like poor Ben Kingsley in 'Gandhi,' thrown onto the platform because he was sitting in a whites-only compartment.

As a matter of fact, despite the presence of a repellent 'sort' on its Board, Arsenal is doing phenomenally well and despite losing played a thrilling match against Liverpool lastnight, with young Theo Walcott looking every bit the superstar he will soon be. What is so interesting is the fact that Emirates Stadium is the home of Arsenal but there is no objection to the Emirates ploughing tons of money into the club. But Kroenke is not 'the sort' the English Board wants in its midst.

Meanwhile Roman Abramovich decided to dispose of charismatic Chelsea team manager Jose Mourinho and replace him with the dour Israeli Avram Grant. Only in England would journalists, led by David Mellor, be baying for the blood of Grant, whom they saw as a 'fellow member of the faith' because Abramovich had picked a fellow Jew to run his squad. Recently Grant received a suspect parcel in the post and is reported to have considerable hate mail. A number of Anglo-Jewish journalists and non-Jewish officials have demanded that something be done about the anti-Semitic chanting and hissing ( as in gas chambers) at the club's grounds, Stamford Bridge.

When Chelsea won a phenomenal string of games in the 2007-08 season the griping in the press about Roman Abramovich's 'co-religionist' stopped, but the moment one game was lost the media were mercilessly lambasting the Israeli, who went so far as to call a press conference to ask them to stop the griping. (How would you, dear reader, have performed in the workplace had you been on the receiving end of relentless hate mail, chants and media shipes cuilminating in a suspect parcel? ) Israeli Grant's team went on to win another string of matches and now they are on the verge of being one of the only British teams to compete a Champions League Final. (They lost to Liverpool twice before in the semis but the jinx may be broken this coming week.) Grant is by no means one of the great coaches in sport, and it must be acknowledged that Abramovich erupted into various levels of fury at the thought of his team not getting to the Moscow leg of the Champions League competition, but Chelsea have done well. Having watched for forty years miserable American baseball teams lose because of bad chemistry with a manager, one must assume Avram Grant has instilled some degree of happiness in his men.

Listen tonight to former Cabinet Minister-turned sports columnist David Mellor in 'The Evening Standard' ( his image was forever embedded in the memory bank of Jews the world over when he bellowed and fulminated at Israeli soldiers trying to provide security for him on a visit to their country some twenty years ago); he cannot hide an obsessive revulsion towards Israeli Avram Grant. When Grant was first appointed Mellor fumed that Abramovich was 'Israel-obsessed.' This is absurd because at the time the Russian was, like so many modern Jews, secular and recently out of a long marriage to a non-Jew.

In an article about Chelsea's victory against Fenerbahce last night Mellor says, 'Now to dear Avram Grant. Well, he won again and that will be enough for some. But not to anyone who knows about football.' Yes, David, Chelsea could have won 4 or 5 or even 6 nil, but they produced a game that thrilled the fans, those blue and white flags waving like a sea of mad jumping dolphins. Mellor has to dig some more at the Israeli, calling him ' Grant, the oldest work-experience boy on the planet.' (Imagine how far Mellor's career would go after today if he were to pen 'boy' about an African-American or Latino sports figure in an American paper.)

Mellor can't let go. He reminds us that Grant is such a terrible boil on the flesh of Chelsea, adding ' the question is whether Grant is up to it -- we know the answer to that one already -- but whether Chelsea's training staff can compensate for their chief's mediocrity.'

Mellor reminds me of a relentlessly obnoxious man named Graeme Macdonald, who was brought in by Anglia Television in 1987 to 'beef up' the most successful Drama Department in television history, run by Sir John Woolf, John Rosenberg and myself. When he arrived we had had a staggering string of top-ten successes being broadcast all over the world. He was fixated on the 'tribal' closeness of Rosenberg and myself, and kept insinuating that this 'unnatural' relationship had to be brought to an end. He meant, of course, that two American Jews who got on like a house on fire and had created a stunning creative partnership could simply not be allowed to flourish anymore. (Would Graeme Macdonald have pulled apart Rodgers and Hammerstein, Kander and Ebb, Lerner and Loewe and Comden and Green?) When David Mellor voiced his keen displeasure over the selection of Grant by co-religionist Abramovich my mind raced back to the terrible years when I had to endure the Macdonald Putsch.

The point I wish to make is that Mohamed al Fayed owns Fulham Football Club, and I am sure if he appointed a fellow Egyptian -- a co-religionist! -- to manage the team nobody would notice. But there is something about Jews and Americans that drives an awful lot of Brits nuts.

Now we come to the bizarre situation at Liverpool and the Hicks-Gillett debacle. According to the team website 'Liverpool made record losses of £21.9m in the financial year ending 31 July 2004.. Much of the hostility was directed at chairman David Moores for the way in which he is seen to have frustrated the efforts of Steve Morgan, the third largest shareholder, in his efforts to increase his stake in the club. Indeed, it was Morgan's second wife, Didy, who stole the show at the annual meeting with an emotional appeal to the board….The club subsequently rallied round Moores..'

In the intervening years Liverpool has had a rough time, [Editor's Note: this refers to the seemingly endless bid to build a new stadium; to a dumb American mentality like mine, if a club is doing well money-wise, they build a new stadium. Period. In Philadelphia we've had three new ones in my lifetime, and the Washington Nationals just got a new one -- all finished and open -- in the time it took me to sail back to the UK on the QM2 and now.Fans writing in who say I 'haven't a clue,' please note I do have clue.] but then along came Americans George Gillett and Tom Hicks. Liverpool had played at Anfield stadium since the club's founding in 1892. In came the Americans and it was agreed that work should start in Stanley Park on a new all reserved-seat stadium with a capacity for 80,000 spectators, with a completion date of 2010. [Editor's note: in the original. overlong draft of this article, I excised the fact that 63,000 was absolute capacity and that 80,000 requires planning permission, but am inserting this fact here as it seems to exercise fans who have read this article and written in. ] Hicks and Gillett became the club's new owners on 6 February, 2007, but shortly after the rot set in. Many fans were incensed. The idea of 'two Yanks' owning the most successful club in British football history infuriated many. In recent months the two men have fallen out after thousands of hate letters were sent to them and to their families in the United States. The men squabbled about getting out of the situation and selling their holdings to a Dubai consortium (that's Ok by the fans -- no 'Arabs out!' t-shirts or banners.)

The idea to me that middle class and otherwise sensible Britons would stop to write death threats to two elderly sports tycoons who had, after all, come here to bail them out and enjoy Britain despite the appalling ( for them) state of the Pound Sterling is distasteful to the extreme. (It is bad enough that the credit crisis in Britain is being blamed on 'the Americans' when in fact personal debt in this country staggers the mind, was totally self-inflicted and has absolutely nothing whatsoever to do with 'American sub-prime.' )

I watched a match a few weeks ago in which Liverpool fans were chanting 'Yanks Out' and worse, whilst alcohol-ridden slugs passing for men shouted into the cameras their true opinions of bloody Yanks. The general feeling was that Hicks and Gillett had come in to make a quick buck. Inasmuch as these men have eaten, lived and breathed sport from the time of their respective childhoods and have chaired some of the most successful teams of all time, it is doubtful they would cross the ocean for a 'quick buck.' In recent weeks Gillett and his family have received so many death threats -- and they aren't even Jewish! -- that one could not imagine him continuing any business association in the United Kingdom.

There is another aspect to this sorry tale that I must put on record. Over thirty-two years in Britain I have stomached many accusations against Americans. But there is one accusation that cannot be made: the behaviour of fans at sporting events. If British fans detest Americans and 'their sort' bringing their loathsome ways over here, might they not consider how the behaviour of sober, good-natured American fans could serve as an example to them instead? In Washington DC we opened a new stadium for the Nationals in no time at all, so if two Americans can deliver a beautiful, fan-friendly stadium for Liverpool for the first time since 1892, is this an act worthy of death threats?

Listening to Five Live radio last week it was evident to me that the hatred of Americans was so visceral that I wondered why I ever came here in the first place, why I employed countless Britons, why I mentored innumerable British students and why I poured every last penny I earned into the British economy.

Henry Winter in 'The Telegraph' ( see link below) says the presence of Hicks is nothing short of a descent into Hell and that Liverpool may end up debt-laden if he does not leave the enterprise. Fine. But my editorial is about the grotesque and childish threats that deeply oiffend the generous American expateriate community of great Britain. One thing I do find odd: Bob Kiley, the brilliant ex-CIA head of New York Transport and a sharp, tough businessman, was brough in to overhaul London's appalling public transport system. Four years later he is a jelly, talking to newspapers about his collapse from alcoholism. When I heard that he was to work with Ken Livingstone, my first thought was 'leave Manhattan to work with Red Ken, whose favourite buddy is Hugo Chavez?' I wonder if the experience of dealing with the turmoil in the Mayor's office -- receently exposed by Andrew Gilligan in the Evening Standard -- caused Kiley's collapse. Considering the bad blood between Eisenhower and Monty, perhaps Yanks and Britons should stick to working as astronauts on the Space Station.

By the same token, if American are so appalling at running sports teams, why are so many American teams -- not to mention the stunning stadium facilities from sea to shining sea -- operated with such spectacular success? Why in heaven's name would clubs prefer countries in the Middle East to run their clubs than people from a nation that excels no other in sporting success, international medals and Wimbledon crowns? If Hicks and Gillett have been successful all their very long lives, most particularly with the Stars and Canadiens respectively, why has this British enterprise come so badly unstuck? It simply cannot be 'all the Yanks' fault.' We are plain and simply too darned good at running sporting events ( ever been to the US Open Tennis at Flushing Meadow? ) and stadia, and making the fans and players feel valued and cared for, for this to be 'the Yanks' fault.

One interesting comment made on a radio phone-in by an incandescent-with-rage Liverpool fan went something like this: ' They ought to just stop foreigners, ya know, I mean these Yanks, being allowed to do business here, they ought to pass a law stopping it once and for all.'

So I have a bit of advice for Liverpool fans. If you really hate Americans that much and do not want them to do business in Britain, and even wish death upon two millionaires who tried to bail your club out of trying times, I suggest you stop singing 'You'll Never Walk Alone' as you have done at every match for decades. I suggest you remove 'You'll Never Walk Alone' from the iron gates of Anfield. After all, the song was written by Richard Rodgers and Oscar Hammerstein -- two Yanks.
***************
Carol Gould is the author of 'Spitfire Girls,' a novel about the 180 British women pilots of Air Transport Auxiliary (Random House 2009) and of 'Don't Tread on Me' about anti-Americanism in the UK and Europe (Social Affairs Unit/Encounter Books 2008). She also appears as a political analyst on British Sky News and is producing a documentary about the mixed-race children of American and Canadain GIs.

Read David Mellor and Matthew Norman at
http://www.thisislondon.com .

Read about anti-Semitism in football:

A blight on the Beautiful Game
Ivor Davis

http://www.thetimes.co.za/PrintEdition/Article.aspx?id=747190 .

Background on the Gillett-Hicks feud:

http://blogs.guardian.co.uk/sport/2008/04/17/anfield_acrimony_leaves_moores.html .

http://www.timesonline.co.uk/tol/sport/football/premier_league/article3724528.ece .

http://www.business24-7.ae/cs/article_show_mainh1_story.aspx?HeadlineID=1295 .

http://football.guardian.co.uk/News_Story/0,,2269857,00.html .

http://www.timesonline.co.uk/tol/sport/football/premier_league/liverpool/article3642877.ece .

http://www.dailymail.co.uk/pages/live/articles/sport/sport.html?in_article_id=445821&in_page_id=1771 .

Background on the Heysel Stadium disaster:
http://news.bbc.co.uk/1/hi/uk/768380.stm .

on Avram Grant:
http://www.timesonline.co.uk/tol/sport/football/premier_league/chelsea/article3716828.ece .

on Stan Kroenke :

http://www.telegraph.co.uk/money/main.jhtml?xml=/money/2007/04/22/cnarsenal22.xml .