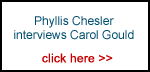 We hope that you'll feel our website is worthy enough to contribute a few pounds to the bandwidth bills.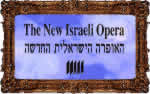 Last uploaded : Monday 7th Apr 2008 at 10:39
Contributed by : Sky News
http://news.sky.com/skynews/article/0,,30200-1306554,00.html .

Clinton Denies She Plans To Quit Race

Updated:13:28,

Saturday February 23, 2008

SKY NEWS

Hillary Clinton has denied contemplating defeat in her White House bid, after analysts believed she had admitted looming failure.
On Thursday night, the senator paid a generous tribute to her Democratic rival Barack Obama - saying she was honoured to be there "no matter what happens" - following his 11 straight wins in nominating contests.

This prompted some commentators to claim the valedictory tone of her speech proved she was about to quit her quest to be the first woman president.

But speaking at a rally in Dallas, Texas, she has hit back, saying: "This is going to be a spirited election between now and March 4. I am thrilled at the depth and breadth of support I have across the state."

Debating on Sky News whether Senator Clinton could have executed her campaign in a better way, US journalist Carol Gould said she would have told her to keep former president and husband Bill out of the limelight.

"He has in many ways antagonised the crowds," she said. "I have a feeling that he's gone off on a tangent. He's often in places where she isn't.

"I hate to say this, but she should have had better control over him."

Yet Ms Gould also admitted: "We can all have 20:20 vision in hindsight. I think that they had such a shock when they lost Super Tuesday.

"No one would have thought they would have lost Super Tuesday in such a spectacular way, and they didn't really have a game plan after Super Tuesday."

Meanwhile, presumptive Republican nominee John McCain has been attempting to shrug off news reports that have connected him to corporate lobbyists and one, in the New York Times, that suggested he had had an improper relationship with a female lobbyist.

Other publications followed up the NY Times story with accounts of their own of McCain - who maintains a clean political image - in close ties with lobbyists.

The White House, which has mostly stayed on the sidelines in the presidential race, has come to Senator McCain's defence, suggesting the NY Times is biased against Republicans.

"I think a lot of people here in this building with experience in a couple campaigns have grown accustomed to the fact that during the course of a campaign... The New York Times does try to drop a bombshell on the Republican nominee," said White House spokesman Scott Stanzel.

***************
Reprinted with kind permission of British Sky Broadcasting. Visit Sky News at:

http://news.sky.com/skynews/home .