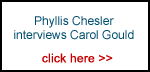 We hope that you'll feel our website is worthy enough to contribute a few pounds to the bandwidth bills.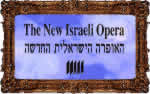 Last uploaded : Wednesday 5th Mar 2008 at 16:05
Contributed by : Carol Gould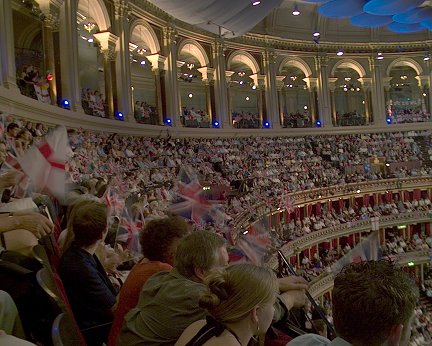 5 March 2008
London

I love that expression 'incandescent with rage.' I am rarely incandescent with rage, although much of my life in Britain has been spent enduring the rage of others as soon as they hear my American accent or discover that I unconditionally love Israel.

Now it is my turn to be incandescent with rage. Margaret Hodge MP, whose views have in the recent past been sensible, has spoken out in 'the Guardian' of 4 March

http://commentisfree.guardian.co.uk/margaret_hodge/2008/03/aux_arts_citoyens.html .

about the inappropriately British tone of the annual Proms. She complains that the Last Night of the Proms is an example of the long way Britain still has to go to make ethnic minorities and recently naturalised immigrants part of British society.

Well, I have news for Margaret. I am American and for thirty-two years I have been reduced to tears by the spectacle of the Last Night, when thousands of devoted concertgoers sing 'Land of Hope and Glory, 'Blake's 'Jerusalem' and 'Rule Britannia.' When I watched my very first Prom in 1976 at the age of twenty-two, I could not hold back my emotion at the sight of these wonderful Britons celebrating their musical and poetic heritage, waving their Union Jacks with pride. Every successive year I have watched or stood in rain and cold in Hyde Park (in 2007 I caught and survived pneumonia but it was worth it !) ; I will never forget the deeply moving 2001 Last Night concert hastily re-mapped by Leonard Slatkin a few days after 9/11. His addition of the Adagio for Strings by Samuel Barber was perfect. I had had tickets for the Park but was not emotionally strong enough to attend but simply watched TV and wept. One of the joys, dear Margaret, of the entire Proms season is the sight of flags from many nations and the good humour of the international crowds.

This year, several drunken fans in the Park told me to put down my American flag. It was the first time this had ever happened to me. The irony of this is that one of the traditions of the Proms is patriotism, and there is no country in which immigrants integrate so seamlessly as they do in the USA.

The Hodge view is that the Prom concerts at the Royal Albert Hall are not accessible to the general population. What she is saying is that Beethoven, Mozart, Bernstein and Elgar are not the ethnic minorities' cup of tea. Does this mean that the greatest classical music festival in the world, featuring the most outstanding soloists and orchestras on the globe, must somehow be altered to accommodate the tastes of recently arrived immigrant groups? When my grandparents arrived in Philadelphia a hundred years ago did the Philadelphia Orchestra Association start playing Russian and Polish folk music and Yiddish klezmer tunes to 'adapt' to the huge Eastern European influx? No, but thousands of Jewish, Italian, and Eastern European immigrants learned English, studied classical music and were soon making up the bulk of the orchestras across America.

One of the things that infuriates me about British society these days is the fact that so many non-English players dominate British football and that there are so many foreign managers. In the United States there are no foreign managers or coaches and the players are American, with a smattering of Cubans, Japanese and Dominicans. When I ask the odd taxi driver or local shopkeeper why this is, I am told 'There isn't enough talent in Britain.' This is one of the many things that drive me demented here: the fact that in 2008 Britain it is accepted that there is 'so little talent here' that foreigners must be found to play and manage the beautiful game. How does this relate to the Margaret Hodge Prom issue? It is part and parcel of a disease in Britain that there is no longer anything to be proud of and that anything and everything foreign is better. (This does not include anything American, because the hatred of Americans at Arsenal, Liverpool and Man U is palpable.)

The Proms must not be tampered with: they are a last bastion of a British tradition that is as moving and magnificent as the Memorial Day concert on the steps of the Capitol Building in Washington. I attended this in 2005 and was swept away by the sound of Latinos, Chinese, Korean, Jewish, white Christian, black and every other type of American standing and singing the anthems and waving their flags. The beauty of American patriotism is that there is no shame or political correctness surrounding any of the annual celebrations: whatever your background and whether you are a recently arrived immigrant or the descendant of a Pilgrim colonist, you join in with enthusiasm to commemorate Thanksgiving, President's Day, July 4th, Veteran's Day, Memorial Day, Martin Luther King Day and Flag Day. Everyone in the USA has a turkey on Thanksgiving and the poor are accommodated by churches and synagogues. When new waves of immigrants settle in the USA, groups of hand-wringing legislators do not foregather to get rid of turkey day in case it offends non-poultry-eating arrivals.

The Proms last for over two months and are a showcase for new and established talent unrivalled anywhere in the world. This feast of classical music should be regarded as a source of pride to which those of other cultures aspire. Their children should be encouraged to embark on a career in music. The wonderfully eccentric tradition of Promenaders standing in the centre enclosure of the Royal Albert Hall arena and chanting epithets and rhymes to the orchestra, or bouncing up and down to particular rhythmic patterns of music, culminating in 'Land of Hope and Glory,' is incomparable. That anyone could get the idea that this is 'non-inclusive' and somehow offends the sensibilities of multicultural Britain is absurd; any effort to alter this priceless manifestation of summer enchantment must be resisted at all costs.

Margaret Hodge reminds me of a theatre director who told me how 'ghastly' she found the tradition of Americans putting flags on their houses. She found it a form of 'fascism.' I have never thought twice about this flag-on-house custom; in my native Philadelphia there are houses in centre city that have had flags waving through generations of proud families. Those people are comfortable in their skins and, like me, were raised in a society that celebrated its unique history 365 days of the year.

The Proms are a superb and incomparable part of British life and are the envy of the world. They must remain British in character and must feature the finest in British classical talent; their audiences must never be stopped from singing 'Rule Britannia,' but if this great tradition is curtialed by stupid political correctness in the name of 'multiculturalism' do not, dear Margaret, underestimate the public outcry..

The Proms website:

http://www.bbc.co.uk/proms/2007/ .