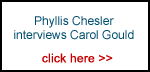 We hope that you'll feel our website is worthy enough to contribute a few pounds to the bandwidth bills.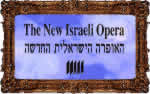 Last uploaded : Sunday 30th Dec 2007 at 13:31
Contributed by : The Editor
28 December 2007

London

Am I being unreasonable in expecting my local supermarket, even of it is an 'express,' to stock the basics for Christmas?

For over a year I have been doing regular battle with my local Tesco in Little Venice, London about certain items I like to eat because I happen to like traditional English fayre. In December 2006 I was accused of being a racist by both the Customer Services person at the other end of the telephone as well as by a man sitting near me in the café from which I had made the complaint.

My grievance had arisen from a confrontation I had had with members of staff at Tesco, 95% of whom emanated from distant climes, who kept telling me that 'English people eat brussels sprouts only on Christmas Day.' Having just been told by a top London oncologist that I was a miracle woman after breast surgery to remove what all men of medicine had thought was a malignant abnormality but that had ended up 99% benign, I was trying to explain to the Tesco staff that foods like sprouts, which I eat all year 'round, were highly anti-carcinogenic. I ended up frustrated and angry that I had to shlepp all the way to another part of London just to purchase sprouts.

Last year a group of customers asked the staff for brandy butter or brandy sauce. Not one of the fifteen-strong staff had a clue what either product was, but I hunted around the shop and found a box of pots of brandy butter -- in the vegetable section! A crowd of grateful customers excitedly swirled around me and soon the box was nearly empty. I explained to the staff what it was and that it should be in the dairy or Christmas Pudding section but they calmly put the box back on the vegetable shelf.

More recently I had had a heated discussion with the branch manager at this same Tesco about bread sauce. He told me that if he did not know what it was and if he never ate it now, and in fact had never eaten it in his life, why would he order it? I asked him if his mother had not cooked it and he said he had never eaten it at home, ever. In previous years I had bought up a good stock of Knorr bread sauce mix ( honestly, it is better than homemade) but this year the Knorr collection was bereft of the superb mix. I tried to soften my indignation by telling the manager that I had seen Knorr sachets on the documentary, 'Monarchy,' in which a scene in the kitchen at Buckingham Palace has revealed that even the royal chefs use Knorr mixes. This had no effect at all. For weeks leading up to Christmas I reminded the same manager that he ought to be ordering the wonderful bread sauce mix but he never did. When he saw me coming he could only glare. I bumped into an elderly English neighbour and she told me she had been called a racist by a fellow shopper when she had complained to this same manager about the lack of 'traditional British food.'

This year in December I thought I was being terribly clever arriving at Tesco on the Saturday before Christmas to buy my festive food. Yes, it is an 'Express' store which means it is more of a convenience shop But Tesco recently renovated the site and enlarged it in the process. It is a big supermarket branch and could easily stock Christmas food.

No, not at all. On that Saturday I asked if the branch stocked turkey portions or the ready-to-cook-in-the-pan turkey joints with stuffing. The sales help told me they were not stocking turkey at all this year. Incredulous, I asked him if people were driving him mad with requests for turkey and other Christmas foods. He said I was the first person to ask for turkey that whole day. His arrogance and total disdain for this holiday made my blood boil.

Okay, I am single and do not have a car and tend to depend on my local supermarket for everything but is it right that any chain store should have no turkey -- even fillets, as the small branches do the rest of the year! --- before Christmas? There were no sprouts, no bread sauce and no brandy butter.

In the end I waited until I had got to Barnet -- yes, Barnet -- where I was visiting a friend -- and bought my little turkey at Waitrose, where the utterly charming and helpful and very British staff knew exactly what I needed as a single person, down to the cranberries, bread sauce and brandy butter.

Perhaps I am unreasonable but this year, having been unable once again to buy any of my Christmas dinner supplies at my local London supermarket, I am angry and bitter. Why should I, an American, have to be explaining to my local London store staff and manager what is traditional fayre for English Christmas, and in turn how dare they lecture me about what people eat on the holiday?

If this is how multiculturalism is bringing about social cohesion then the entire enterprise is a failure and a disgrace.