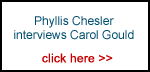 We hope that you'll feel our website is worthy enough to contribute a few pounds to the bandwidth bills.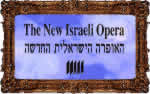 Last uploaded : Wednesday 7th Nov 2007 at 00:51
Contributed by : The Editor
London

Recently I was invited to a rare event at Cambridge: the delivery of a new paper by Professor Peter Avery, a world authority on Persian history based at York University. Now eighty-five years young, the Professor's lecture was indeed a treat, presented to an invited audience in the elegant private rooms of the Provost of King's College. Though I was nursing what was to become a near-pneumonia-level bug, I was captivated by his discourse on the evolution of factional Muslim infighting that has led to today's 'war on terror.'

What was of particular interest was his emphasis on the dismay a variety of modern-day Muslim leaders feel towards Osama bin Laden, and how many of these heads of state yearn for the United States to dispose of the leader of al Qaeda. His captivating talk enumerated the occasions in recent history in which Western bullying and military aggression have so badly damaged Muslim-world relations and that the Middle Eastern temperament harbours a long memory in the wake of defeat and humiliation.

I was struck by the fact that Professor Avery never once mentioned Israel. After his lecture he asked for questions and I raised this omission. I asked him if the wrath and perpetual turmoil that seems to dominate the Muslim world would abate if Israel were to disappear tomorrow. He thanked me and said he was hoping someone would bring up the issue of Israel.

I had asked this question because I had a vivid memory of the Israel-loathing columnist Robert Fisk asserting on September 11, 2001 that the World Trade Centre attacks were about the Saudi Royal family, not Israel. To my astonishment Professor Avery did not take this view but launched into a discourse on the ill-begotten Jewish State and the deleterious effect its creation and continued existence had had on the region and on the Muslim world. In the context of his paper, in which he emphasised the hatred Muslims held towards Western troops desecrating their sacred soil, I could to a limited extent understand his point that back to the time of Lawrence of Arabia the idea of a Jewish homeland enraged the indigenous population. He also reminded the audience that he had for decades been a staunch admirer of Israel as an oasis of culture and scientific achievement in a less-than-advanced region.

What I was not prepared for was an impassioned assertion by Professor Avery that the Zionist lobby in the United States drove American foreign policy and that 'the Jews' control the media. He was adamant that this aspect of world affairs was lamentable. The implication was that the American public could not be expected to appreciate the influence the Israel lobby has on their national destiny if Jews control the flow of news.

I went back to my lodgings and decided to do some research on 'Jewish control' of the American media. What I found was sobering.

If one accepts that the Sulzbergers are Episcopalian, they can be eliminated as 'Jewish' controllers of the New York Times. The Knight Ridder group controls many newspapers. Betty Scripps, who is a stalwart of my local Washington National Opera company, is not exactly a Hadassah lady. The mighty Scripps Howard empire, which rose to prominence a century ago alongside the Cowles dynasty, still controls numerous publications. Names like Gannett, Robinson and McClatchey dominate other media empires, along with Sumner Redstone of Viacom and Boisfueillet Jones of the Washington Post. Then there is the Southern Tennant-Bryan empire. Add to this mix Ted Turner, Murdoch, Dow Jones, Luce and Hearst and I do not see any Jewish conspiracy.

Katie Couric, Brian Williams and Charles Gibson are the three heavyweight network news anchors, and I do not recall any Jews ever sitting in these chairs in my lifetime. Peter Jennings was a fierce critic of Israeli policies and made this known in his ABC News reports. Israel is covered infinitely less on American television than on British media, but when it is it is often portrayed with a critical eye, most particularly on CNN.

The opinion-formers in the United States in primetime are non-Jews: Gwyn Ifyl, Stephen Colbert, Lou Dobbs, Chris Matthews, Bill Moyers Bill O'Reilly and finally Keith Olbermann, who is of German Lutheran extraction. In fact, except for the occasional appearance by Bill Kristol, the vast array of television and radio punditry is the exclusive realm of Christian commentators.

In Hollywood there are some prominent Jews but except for 'Schindler's List,' when did Spielberg or any other Hollywood mogul produce Zionist or Jewish-dominated material? Woody Allen's humour is New York Jewish, but except for 'Crimes and Misdemeanours' he has never produced a rant on Zionist or Jewish themes.

Professor Avery may be an esteemed expert on Iran but his perception of America as a cesspit of rampant Jewish and Zionist campaigning and media domination is ill-founded. It is lamentable that anyone of such erudition would seek to perpetuate the idea that Jews have some sort of gargantuan -- and therefore negative -- power over American thought and destiny. It is regrettable that such a consummate scholar could make such remarks to an audience that included many young and impressionable Cambridge students.

Some background:

http://www.admin.cam.ac.uk/news/dp/2007052102
.