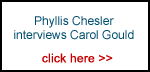 We hope that you'll feel our website is worthy enough to contribute a few pounds to the bandwidth bills.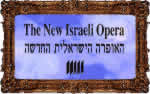 Last uploaded : Monday 25th Jun 2007 at 03:54
Contributed by : Carol Gould
I have been reading 'The Islamist' by British-born Muslim Ed Husain. The book is captivating and I have to confess I have been sitting up until the break of dawn, unable to put it down and go to bed.

One element of Husain's life story has made such a profound impact on me that I have had to pause and reflect on my own upbringing. His detailed narrative has helped shed light on the reason why so many young British Muslims become radicalised and helped me understand the gaping social chasms in 'multicultural' Britain. The young Muslims Ed describes do not just hate Jews, America and Israel; they eschew the basic traditions upon which British life and culture are underpinned. They reject the very world in which they live: London, England, Britain, Christian Europe, indeed the entire non-Muslim universe.

And so I turn to my own upbringing. My parents were American-born and had little money as children. They and my grandparents suffered periodic anti-Semitism in the schoolyard and workplace. WASP-dominated, segregated America in the 1920s and 30s was not the happiest place for Jews and other minorities.

Notwithstanding these obstacles my parents trained under great financial hardship into professional careers: my mother a graduate of the distinguished Philadelphia Normal School for Teachers, and my father New York University and its Civil Engineering School.

In turn my sister and I, along with our many cousins, were steeped in literature, theatre, music, ballet and lively political discussions at the dinner table. Although my mother set a Passover Seder, to which my non-Jewish friends were invited, ours was not a religious home.

Like Ed Husain, I was in awe of an ancient sage, Reverend Karash, who came to visit the Philadelphia branch of my family in the 1960s from his home in South Carolina. He was an ancient learned rabbi and I can still remember his piercing 'blue Karash eyes' -- a family trait -- and his three-piece white suit in the middle of a sweltering summer. He carried a hip flask and had a vague odour of bourbon but always seemed as sharp as a tack. ( he lived to 106 so the flask must have been a good health supplement.) I sat at his feet at my Uncle Lew's house in beautiful Bala-Cynwyd, Pennsylvania and felt that I was looking up at Jehovah himself.

The big difference between Ed Husain and me is that it ended there.

By the time I was ten my idol was Leonard Bernstein. I was studying violin and oboe and my sister was already a brilliant piano prodigy. Our parents had to extend themselves way beyond their means to expose us to every aspect of the arts on offer, including the incomparable Philadelphia Orchestra concerts and Pennsylvania Ballet; our childhood was filled with music, the inspired words of great playwrights and lyricists, and the joy of our rich cultural heritage. It was all the more edifying and a source of great pride to my family that a considerable number of the conductors, writers, composers and soloists we saw and heard at these events were also Jewish -- some refugees from Hitler and worldwide pogroms. All had good reason to become violent terrorists but instead they lived lives of creativity and of giving joy to others.

When I came to live in London as a college student, I was swept up by the staggering array of theatre, film, art, opera, music and dance on offer from some of the world's greatest practitioners. I did not by any means seek out a synagogue when I emigrated to England; I sought out Lindsay Kemp and Joan Littlewood and Peter Brook and The Fires of London and Ed Berman's Almost Free Theatre, where I started my career in the arts. My religion had little bearing on how I chose to develop in the passionate years of youth.

Reading Ed Husain's book has given light to a gap that seems to have formed in the generations who came to Britain from Muslim countries. Somehow the vast wealth of culture available in London and all across Britain seems to have passed by unnoticed by these masses of young male and female adherents of Islam. It is also siginificant that Ed's parents, like mine, never force-fed him religion, but the difference is that my parents had a structured life plan for my sister and me, and the same applied to my many cousins. They all went on to artistic or professional careers and religion was not a factor in their respective pursuits. I kept wanting to shake Ed'e parents and say 'Send him off to a show, or to a sports club' and I kept wanting to see Ed scoop up his sisters an d take them to a Salsa evening in the West End.

It worries me greatly that unlike any other group that has emigrated to this country, many in the Muslim community have chosen to shun the immense wealth of cultural activity available in this nation. What is even more worrying is that excessive political zeal, whipped up by extremists in mosques, is depriving a generation of energetic young people of the opportunity to contribute to the cultural life of their host nation. Where are the Muslim symphony conductors? Concert pianists? Opera soloists? Composers? Ballet dancers and choreographers?

Britain was, when I arrived so many decades ago, the cultural mecca of the world and continues to be. It would be a step forward if Muslim parents were to encourage their children to pursue artistic careers and use their energies for these endeavours instead of pursuing Jihad.

If you are a young Muslim who would like to let us know what you are studying in the arts, please write to us.

Emails@currentviewpoint.com

Read this new article by Ed Husain, in which he bizarrely lumps Islamists with Zionists:

http://commentisfree.guardian.co.uk/ed_husain/2007/06/with_god_on_their_side.html
.